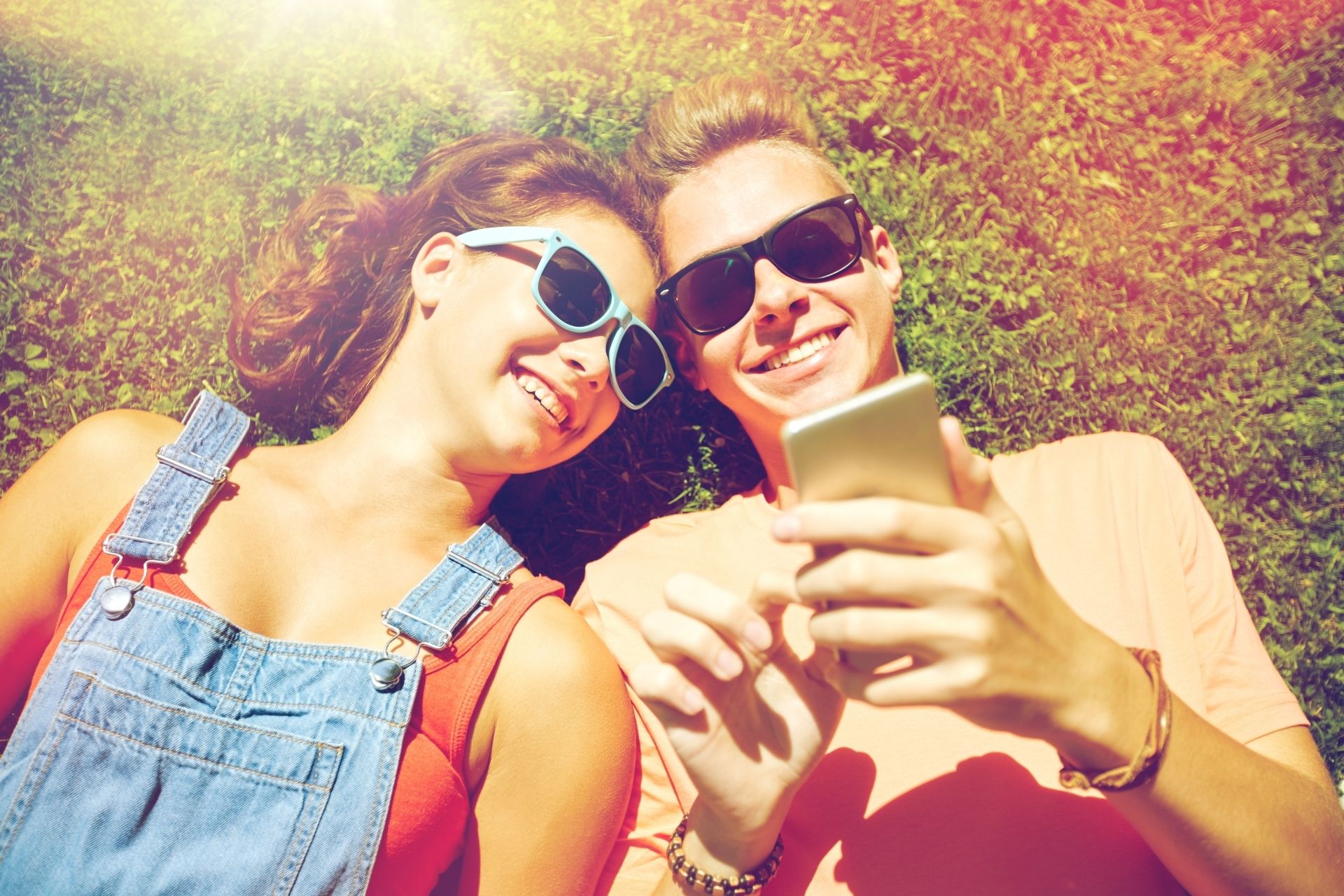 Find the best inspirational love messages for him or her, some relationships are so unique that they are worth writing about, remembering, and cherishing forever.
These precious pieces of love deserve to be told in the sweetest way possible, and there are many ways you can do this without even saying a word.
Sending an inspirational love message to your boyfriend or girlfriend will show them how much you care, value them, and love being with them.
There's nothing better than seeing their faces light up when they receive one of these beautiful messages! Here are 60 of the best ones you can send today!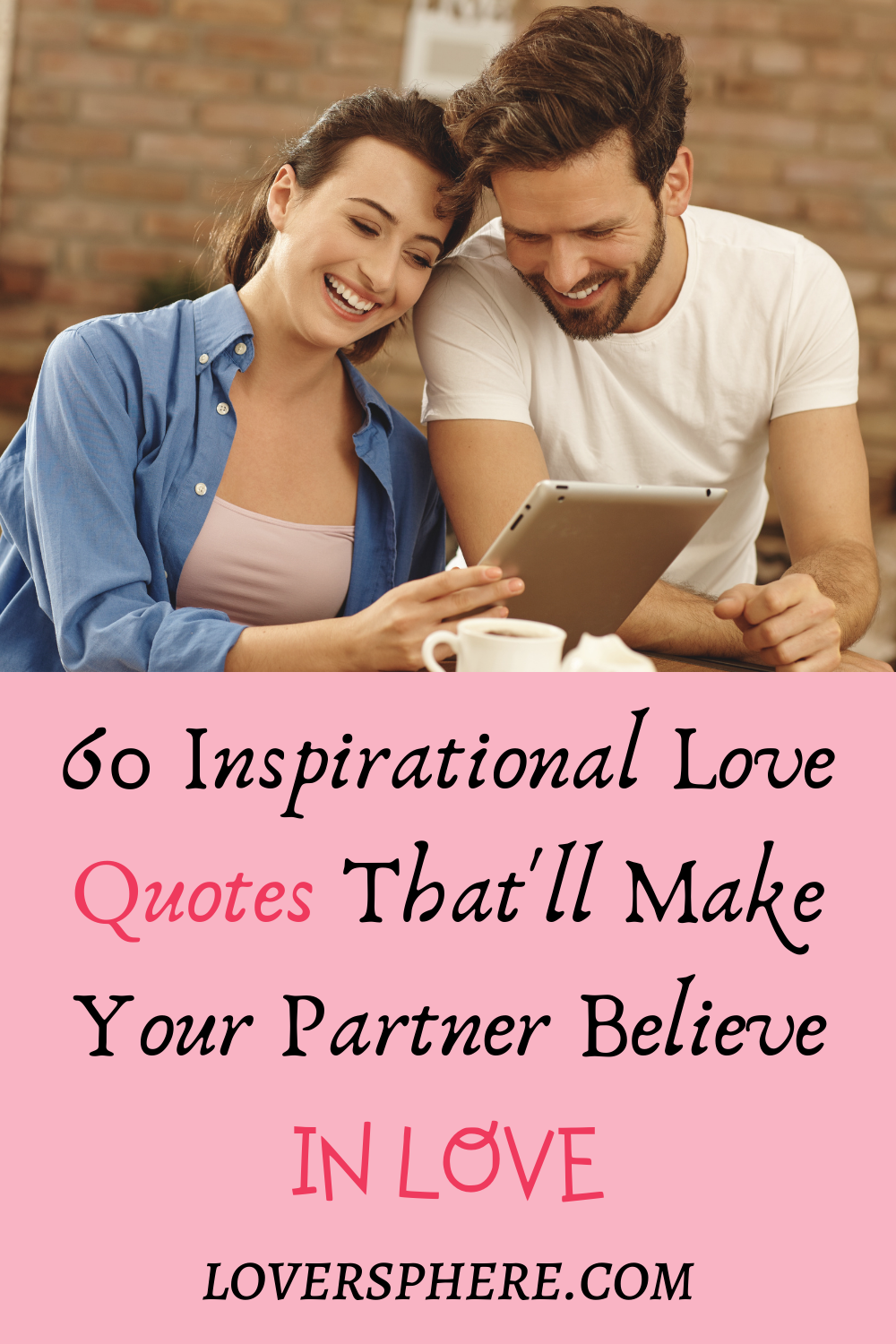 Inspirational Love Message For Him
1. I will love you until the day after forever.
2. I will love you when we're old and wrinkled, even if I have to carry you around in a wheelbarrow because your legs don't work anymore.
3. I will love you when we can't go out anymore because people stare at us and think we look ridiculous together.
4. I will love you when all of our friends are married, and we're still alone.
5. I will love you when my friends complain about their husbands because they never do anything romantic for them.
6. I will always want to be with you no matter what anyone else says or does.
7. I promise that no matter how much time passes, my feelings for you won't change: they'll get stronger as time goes on instead of fading away, as most other relationships do over time.
8. I promise that even though there may be times when it seems like nothing is going right, I will not stop loving you.
9. I promise that every morning when I wake up and see your face next to mine, it will make me smile so big my face hurts.
10. When we're both 90 years old, sitting in rocking chairs holding hands, do you know what I'm going to say? I love you more today than yesterday!
11. If someone asks me why I love you so much, I'll tell them I loved her first.
12. You are my best friend, my human diary, and my other half.
13. You mean everything to me, and I love you so much! inspirational love messages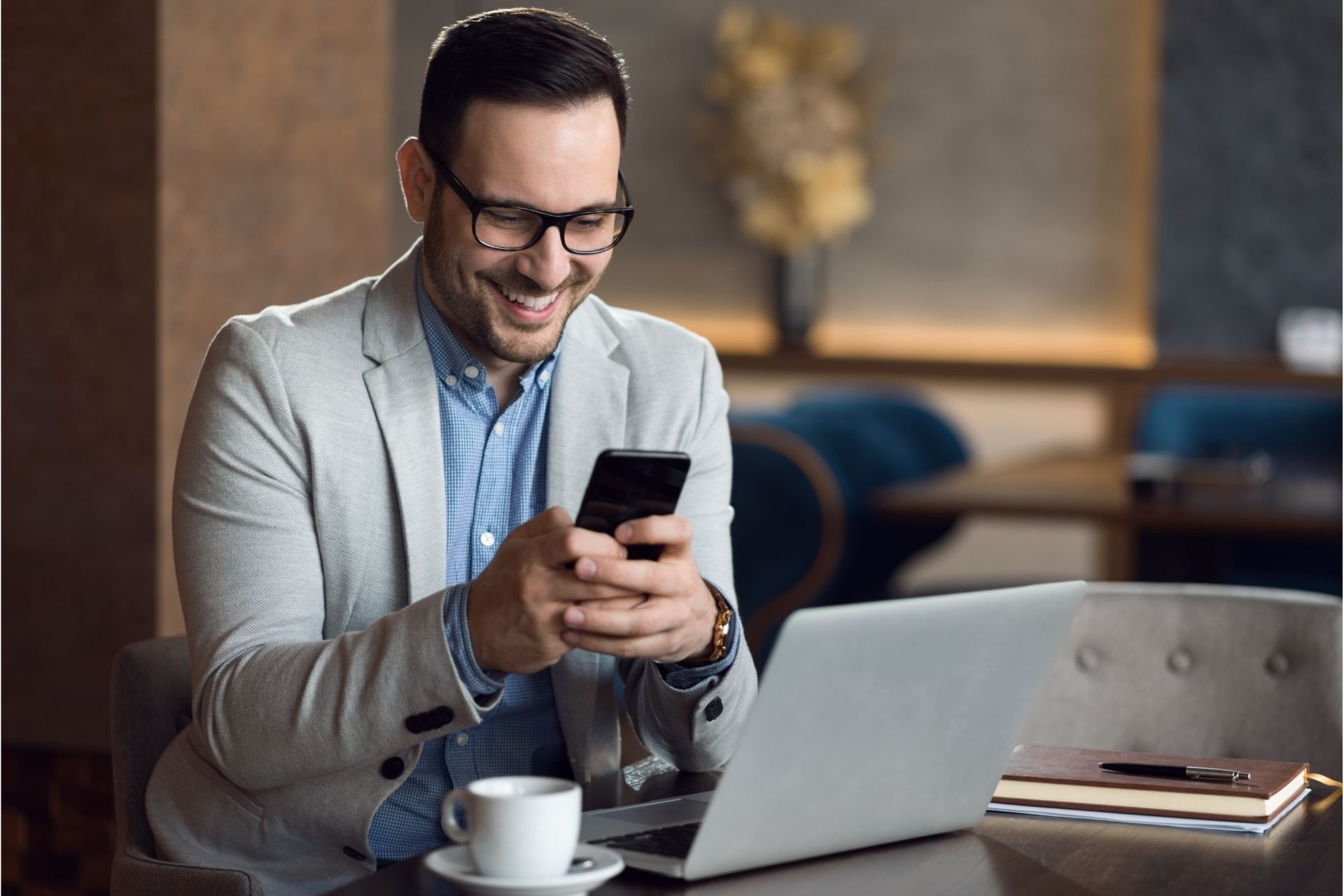 14. You are all that I've ever wanted in a man, and I'm all that you will ever need in a woman. Together we make an unbeatable team!
15. If I had to choose between breathing and loving you, I would use my last breath to say I love you.
16. We were two broken people who found each other and healed one another with our love. Now we have two hearts beating as one.
17. When I look into your eyes, it's like watching the night sky or a beautiful sunrise. There is nothing more calming and serene than being with you.
18. Our relationship is built on trust, loyalty, respect, and most importantly – love.
19. Whenever I see you smile at me, my heart skips a beat because I know that someone there loves me just as much as I love them!
20. God has blessed my life since he put you in it.
21. The most precious gift that life has given me is YOU. Inspirational love messages
22. True love does not come by finding the perfect person but by learning to see an imperfect person perfectly.
23. I could conquer the world with just one hand as long as you hold onto my other hand.
24. No matter what happens in life, be good to yourself first.
25. It takes only a second to say I love you but a lifetime to show it.
26. You mean so much to me, and I love you with all my heart. Inspirational love messages
Inspirational Love Messages For Her
1. You make me feel safe, secure and loved every day of my life, and I know that no matter what happens, we will always be together through thick and thin. I love you more than anything in the world, and words cannot describe how grateful I am for having you.
2. When someone asks me why I'm smiling, it's because you.
3. When someone asks why I look handsome today, it's because of you.
4. When someone asks why I feel so happy, it's because of you.
5. You are my everything, and I love you with all my heart and soul.
6. There is no one else in my life who makes me feel as unique as you do, and there will never be anyone else who can take your place in my heart.
7. You mean everything to me, and every day that we spend together makes me happier than ever before.
8. Thank you for being such an amazing girlfriend!
9. When someone asks me why I'm smiling, it's because of you.
10  Our relationship doesn't mean we have to agree on everything; we agree on how to disagree
11. It is not a lack of love but a lack of friendship that makes unhappy marriages.
12. The best and most beautiful things in life cannot be seen or heard but must be felt with the heart.
13. The most essential thing in life is learning to give out love and let it come in.
14. A successful marriage requires falling in love often, always with the same person!
15 . There are only four questions of value in life… What is sacred? Of what is the spirit made? What is worth living for, and what is worth dying for? The answer to each is identical: only love.
16. Marriage has no guarantees. If you want a 100% guarantee, buy a dog!
17. To keep your marriage brimming, With love in the loving cup, Whenever you're wrong, admit it; Whenever you're right, shut up.
18. You can't stop loving or wanting to love because it's the best thing in the world when it's right. When you're in a relationship, and it's good, even if nothing else in your life is correct, you feel like your whole world is complete.
19. No man or woman is worth your tears, and the one who is won't make you cry.
20. We've got two ears and one mouth, so we should listen twice as much as we speak.
21. Never go to bed mad. Stay up and fight
12. Never take someone for granted. Hold every person close to your heart Because you might wake up one day And realize that you've lost a diamond While you were too busy collecting stones
23. True love doesn't have a happy ending because true love never ends
24. Never frown, even when you are sad, because you never know who is falling in love with your smile
25. If I had a flower for every time, I thought of you…I could walk through my garden forever
26. Please don't waste your time on jealousy; sometimes you're ahead, sometimes you're behind…the race is long, and in the end, it's only with yourself
27. Just because someone doesn't love you the way you want them to doesn't mean they don't love you with all they have
28. A true friend reaches for your hand and touches your heart
29. The worst way to miss someone is to be sitting right beside them, knowing you can't have them
30. Never say goodbye when you still want to try. Never give up when you still feel you can take it
31. If I had a single flower for every time I think about you; I could walk forever in my own personal garden
32. There are worse things than being alone – there are people who leave
33. Distance is just a test to see how far love can travel
34. It takes only a minute to get a crush on someone, an hour to like someone, and a day to love someone, but it takes a lifetime to forget someone
35. Missing someone gets easier every day because even though you are one day from the last time you saw them, you are one day closer to seeing them again
Conclusion
When you and your partner spend less time together, keeping the romance alive in your relationship can be difficult. So how do you keep that fire burning while you spend less time together? Sending cute inspirational love text messages will help you and your partner stay connected even when you're far apart.
So try this above Article definitely it will work wonders, give it a try and drop your comment. See you in our next post, Chao!
Please pin this!