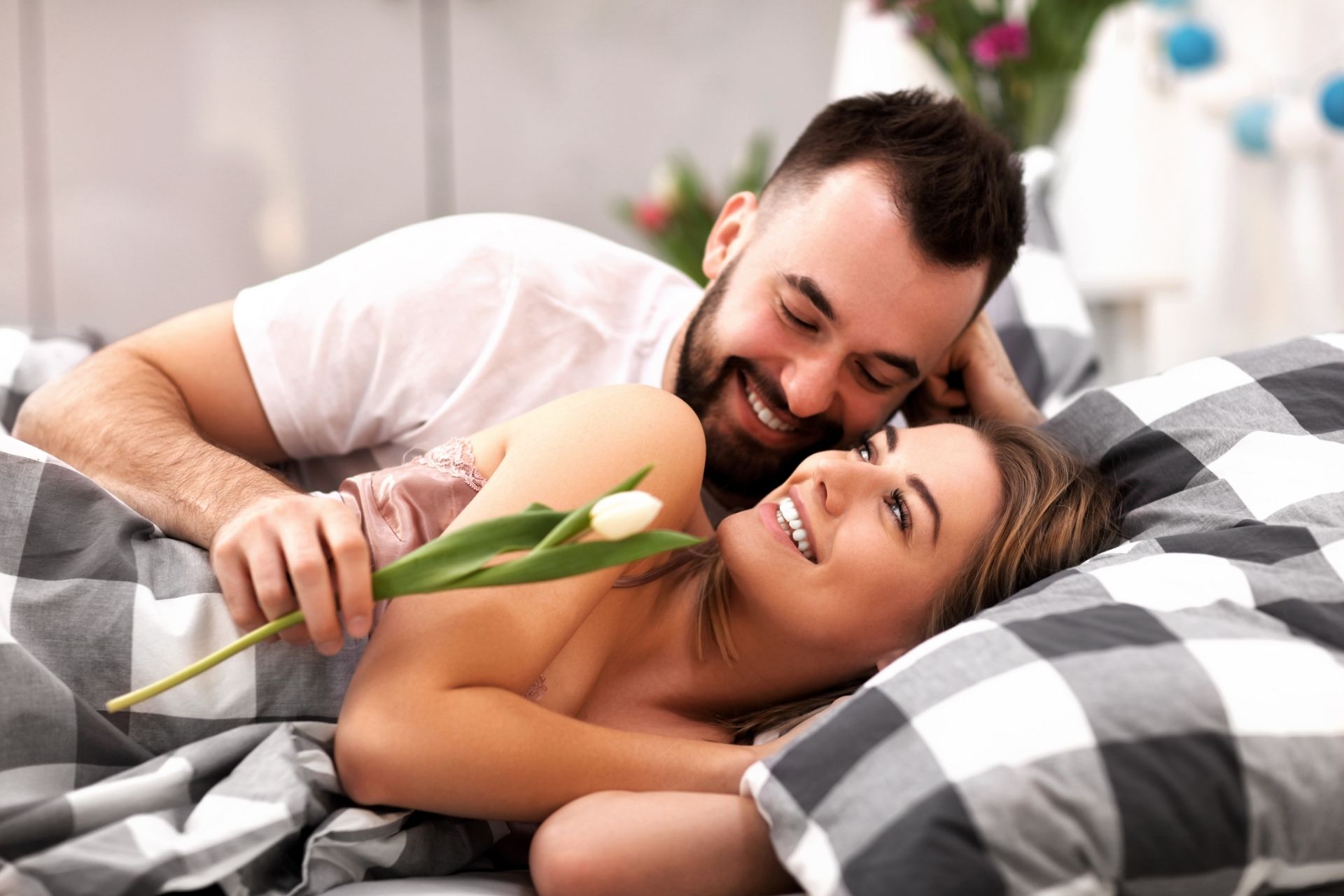 There is no need to be together always. Have you ever heard about 'absence makes the heart grow fonder?' If you haven't, then, just maybe you should consider it.
Peradventure you've been questioning yourself lately – 'am I important to him?' 'What happened? He used to be so much more into me'. 'I don't want to lose him'.
Or perhaps, maybe you are in a relationship where your boyfriend seems to be drifting. Then you should pause a bit and reconsider what to do next, to bring back that spark.
The truth is that, sometimes, in relationships, we can become so close that the spark starts to fade or get tired when we start to see our flaws, which is definitely not good for the relationship.
Hence, this article is needed to help you get that which might have been lost (attraction and attention). So, if you want how to make your boyfriend miss you like crazy, to make him long for you, to feel like he can't imagine living his life without you by his side, then this is for you. You have to make him miss you.
Making him miss you is not about manipulation or getting what you want. It's largely about using clever tactics and employing psychological techniques, and it's actually a great tool for making your relationship stronger and more vibrant.
When you take the necessary steps backward, you create the space for him and this, in turn, creates avenues for you on how to make your boyfriend miss you and start wanting to win you over. Use these practical and simple guide, and you are going to be a very happy and cherished woman.
How To Make Your Boyfriend Miss You Badly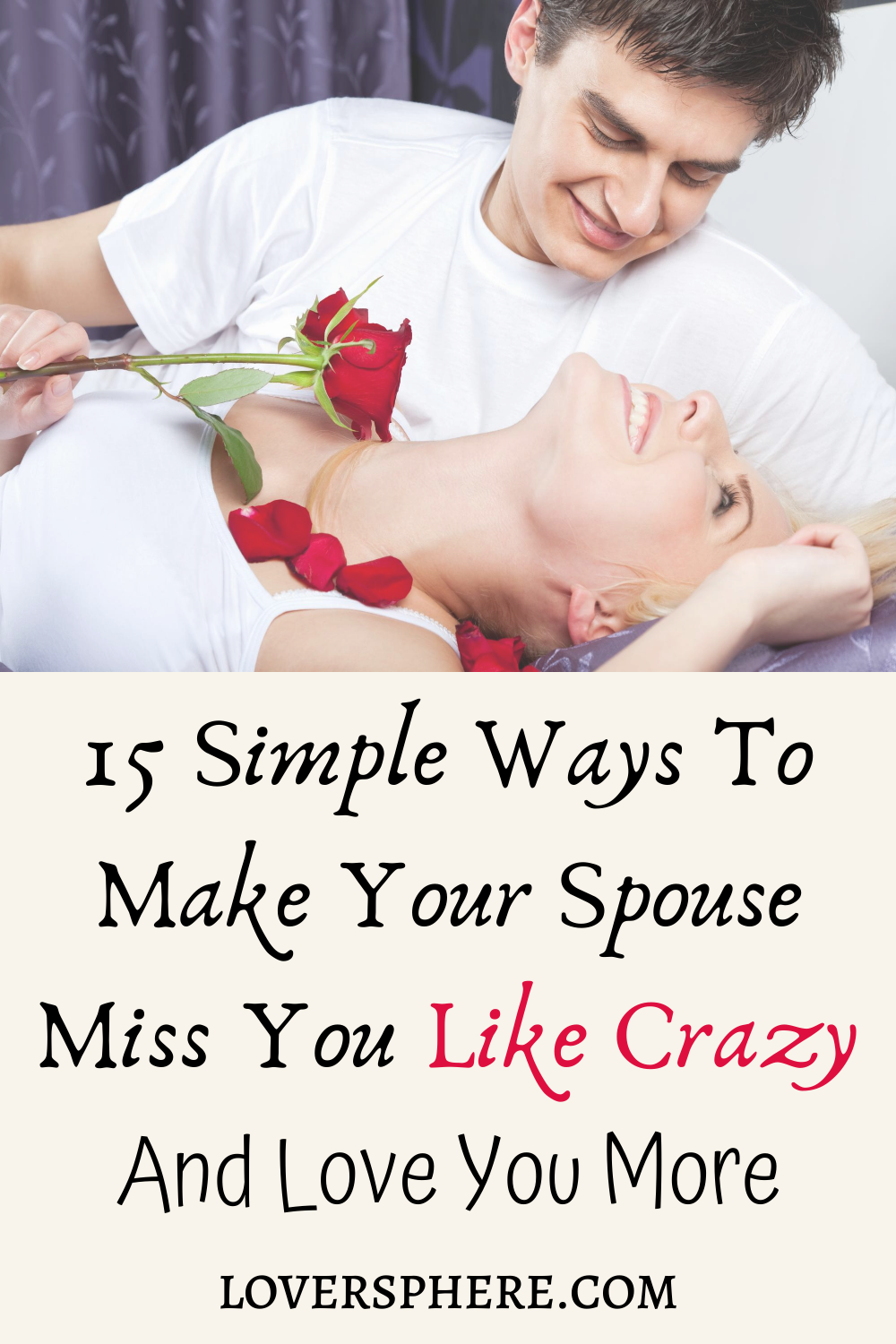 1. Do Not Be Too Available For Him
Scarcity projects value. There is no need to be always available for your guy. He wants to go there – you are always there.
He stays here – here you are. He wants to do this – and so this is you. He wants to do that – you are right on that spot. Come on! Isn't it obvious that something is off?
You don't always have to give up all your time for him. Your boyfriend is not going to miss you if you are always available. Don't always jump up whenever he asks you out or show up every time he expects you to be there.
Be busy sometimes or find an excuse not to. Find things that you can put into yourself. Create your own space/time away from him. This will make him realize that he has to win you over.
Not being overly available for him is one certain how to make him miss you psychology tricks. However, be there for him, by all means, when he needs you the most.
2. Hangout With Your Friends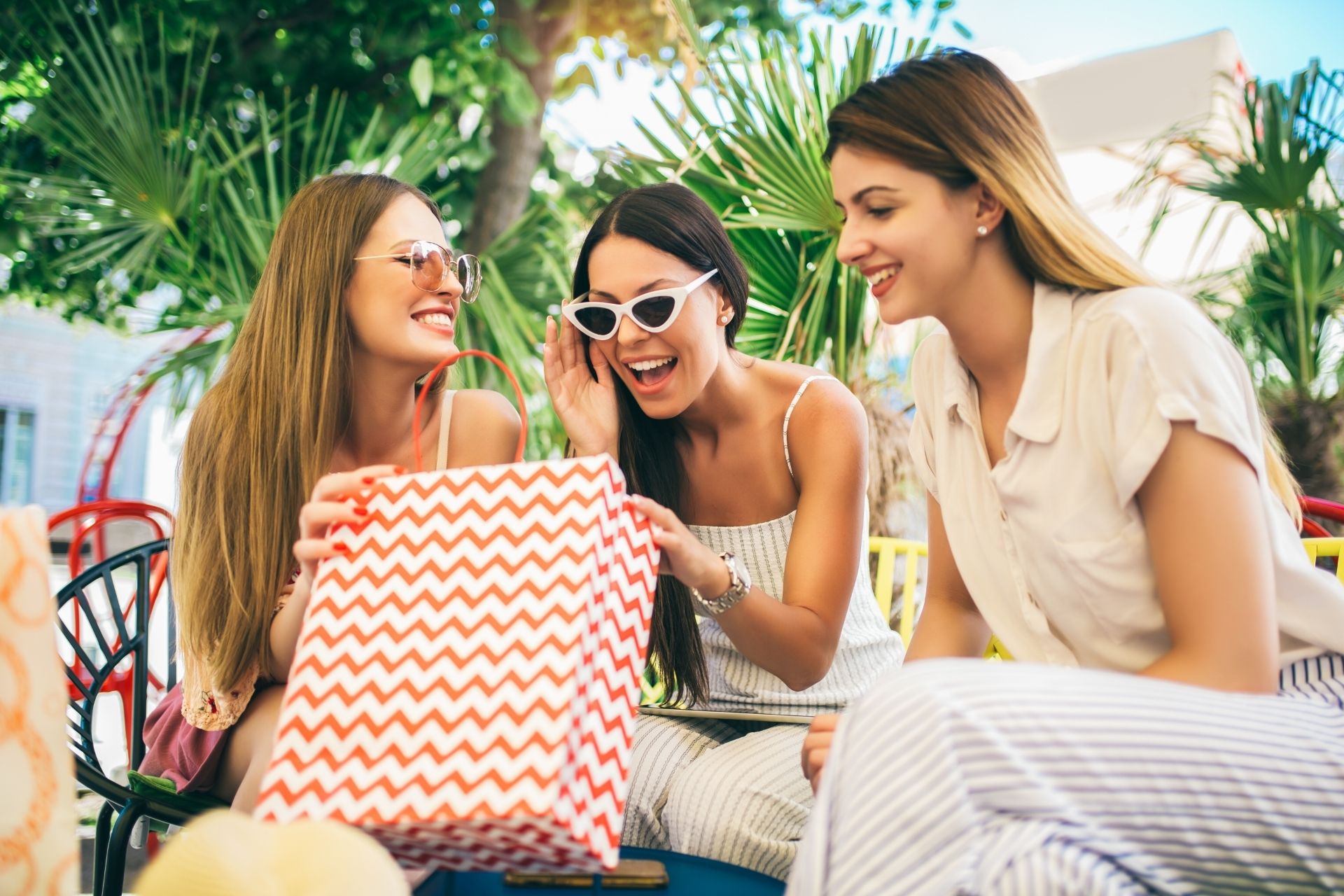 Another guide to know how to make your boyfriend miss you is to have some time with your homegirls. As we all know, it's easy to stop seeing your other friends when you are in a relationship and become dependent on your partner for social interaction.
But the truth is that everything and everyone has got their time and place. No matter how deep your relationship is, take off from him and spend some quality time with your friends. You don't have to hang out with him all the time.
Plan a girl's night out or a girl's trip. Check out a rock-climbing class or the cool club you keep seeing on your social media.
Then share your story and adventure with your man. He must know that you can have fun without him. Anything that doesn't include him will keep him at bay and leave him wanting more.
Just relax, treat yourself, and enjoy yourself. Hanging out with your friends is a sure trick on how to make your boyfriend miss you after a fight.
3. Cook Delicious Meals For Him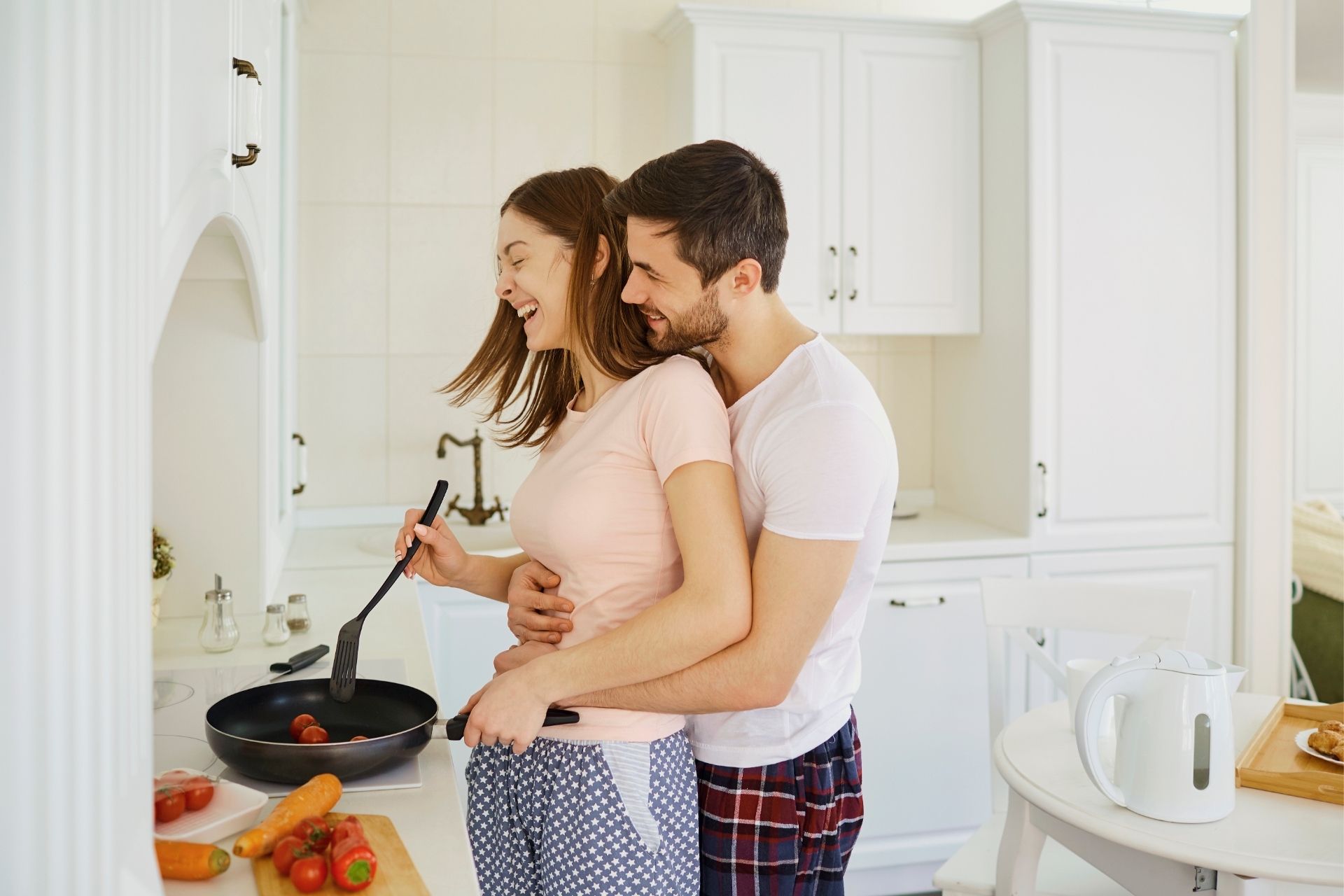 Remember the popular adage "the way to a man's heart is through the stomach". This can really be helpful here.
To further know how to make your boyfriend miss you, you should impress him by making home-cooked delicious dishes for him.
Cook his favorite soup, or just any of his snacks that you know he likes. When he gets a taste of something delicious, he'd want to taste it again.
Also, when you are not around, whenever he eats a portion of that which you baked or cooked or smells such even from a restaurant, it will remind him of you.
And so increase his desire for you. Cooking delicious homemade meals for your man is one of the ways on how to make him miss you and commit.
4. Be Independent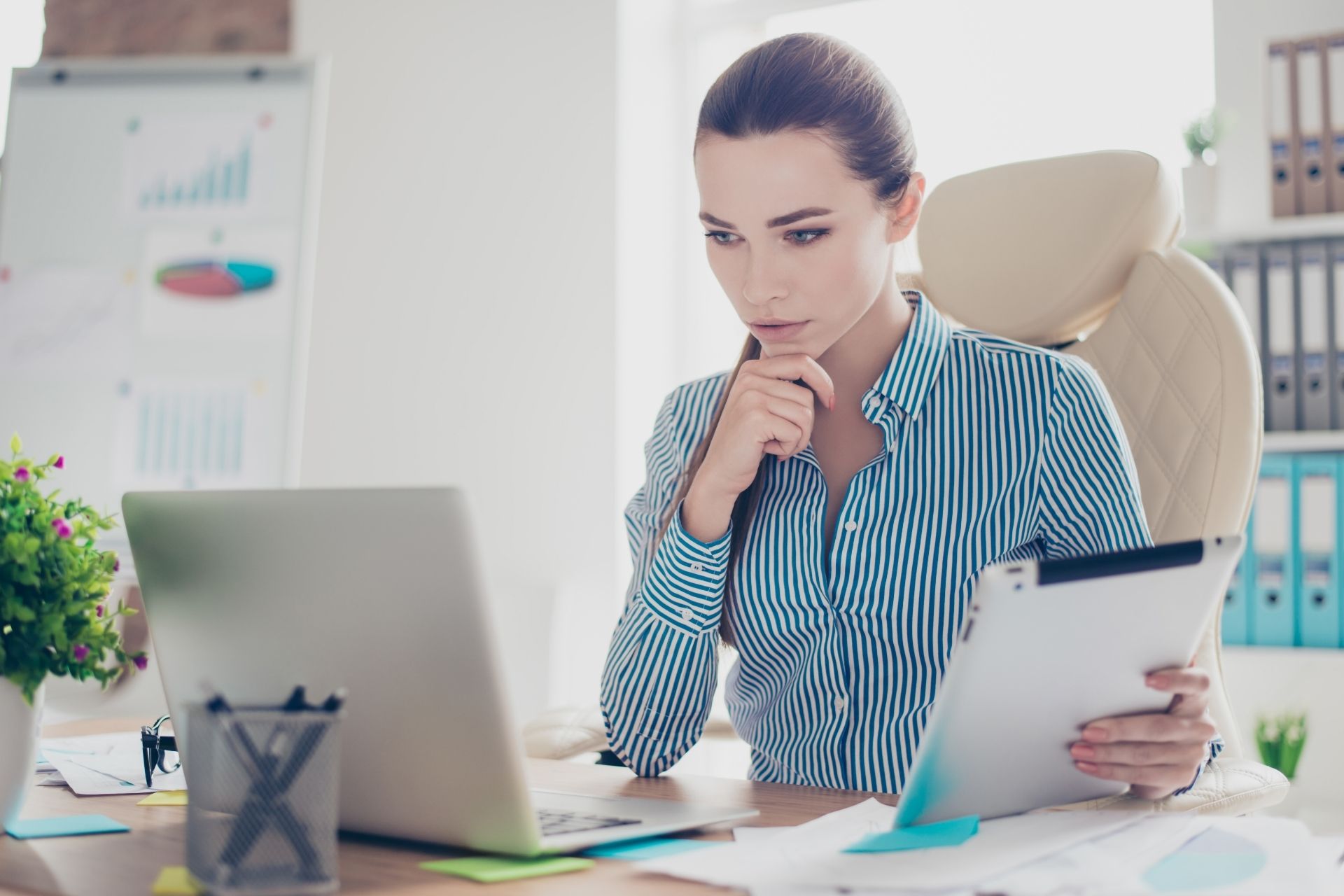 This is one bold way on how to make your boyfriend miss you. Being independent means having a self-identity that isn't subsumed by your relationship and its impact on you.
The best way to do this is to actually be busy with your life so much that your entire world doesn't begin and end with him. You have your dreams, so go chase them.
Have your own identity. Keep your love for art. Take photographs. Continue painting. Travel. Make sure that you make time for your passion in life.
Don't let yourself lose sight of what kind of person you want to be. Enjoy your career, set goals, and live your life. When you are out there doing your own thing and being fabulous, then you will naturally be a little less accessible and hence, more intriguing.
It's hard for a man to ignore that and certainly a unique way of how to make him miss you after break up.
5. Be Cheerful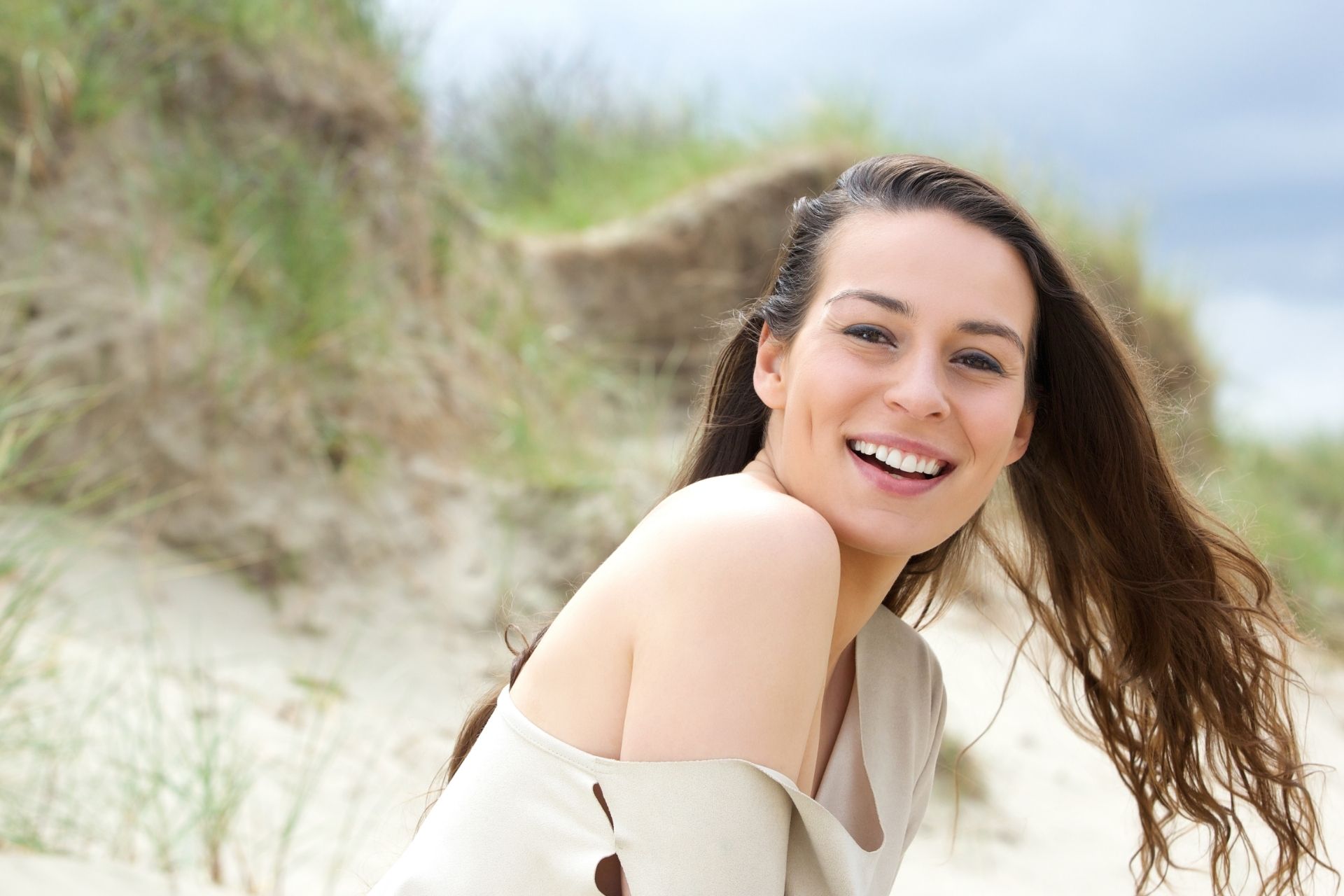 Don't fool yourself into thinking you need someone to make you happy. Because only you can make you happy. He is naturally going to be drawn to a woman who finds joy in her life.
Follow your bliss, partake in exercises that make you happy – something that makes you excited to jump out of bed at the sound of its name.
Chase that career that puts joy in your heart. Spend your spare time with people who make you lose track of time altogether.
Love everything about yourself and life. Do anything just to make you happy and radiate that inner beauty you have.
A happy woman is always very attractive. He'll definitely miss you when he doesn't see you. Your cheerful and charming face will always be in his mind wherever he goes and is a simple way on how to make him miss you and want you back.
6. Find A Scent That Will Remind Him Of You
Have you experienced smelling a certain smell and a person or place pops on your mind? This is because our sense of smell is attached to our memory.
Simply, wear your sweet scent whenever you'll meet your man. To create this effect with a smell, you have to wear the same scent every time you are around him.
If you happen to know a perfume he goes crazy over, you can wear that. So that the next time he gets a whiff of the same perfume anywhere in the world, he will think of you. It's such a subtle way on how to make your boyfriend miss you.
7. Limit All Communication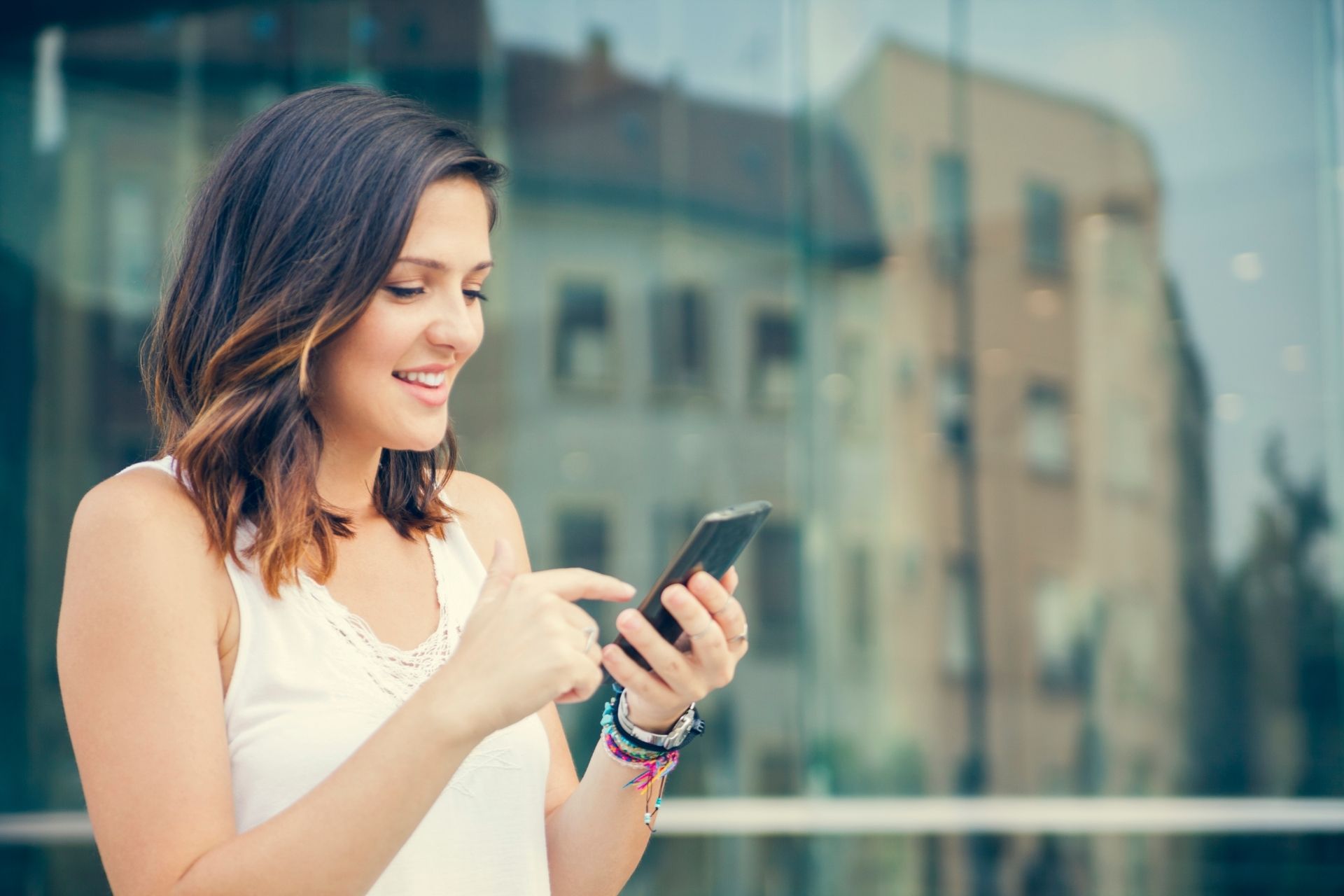 Take a look at your message history with your partner. Do all of the chats begin with you sending the first message? If so, hold off contacting him.
I know it's hard not to reach out to that one person you care about. But if you really want him to miss you, then it's worth it. Stop all contact for a few days.
Be too busy to text or talk. Show him that you aren't dying to talk to him endlessly (even if you are). If you are constantly calling and texting him, he won't have any time to think about missing you.
It's okay to let him wonder what you are up to occasionally. He doesn't need to know exactly what you're doing every second of the day.
Another trick is to show that you are online and not text him. Also, you could start hanging up the phone or ending the text conversation before he does, especially if you are usually the last to say goodbye.
This will add to your mysterious aura and he will feel there's still a lot more to you and will make him chase you the more. It's an old trick on how to make your boyfriend miss you and it certainly works.
8. Go Easy On Social Media
These days we all have a social media platform that makes it possible to upload and view things. Pause those activities for a while. How do you expect him to miss you when he sees you in his feeds?
Social media posts are an easy way for people to stay connected and never feel like they are missing you. Be a little mysterious.
Put a hold on updating your status, uploading recent photos of yourself or hobbies you were involved in, or family functions you attended, and so on.
When you post less, your guy will start to miss learning about what's going on in your life. Also, stop liking and commenting on his posts because it will make him think that you are craving his attention.
Just be a little on "low key" (doing things without you announcing it to the world) and watch how he will come knocking on your door.
9. Wait For Some Time Before Returning His Calls Or Text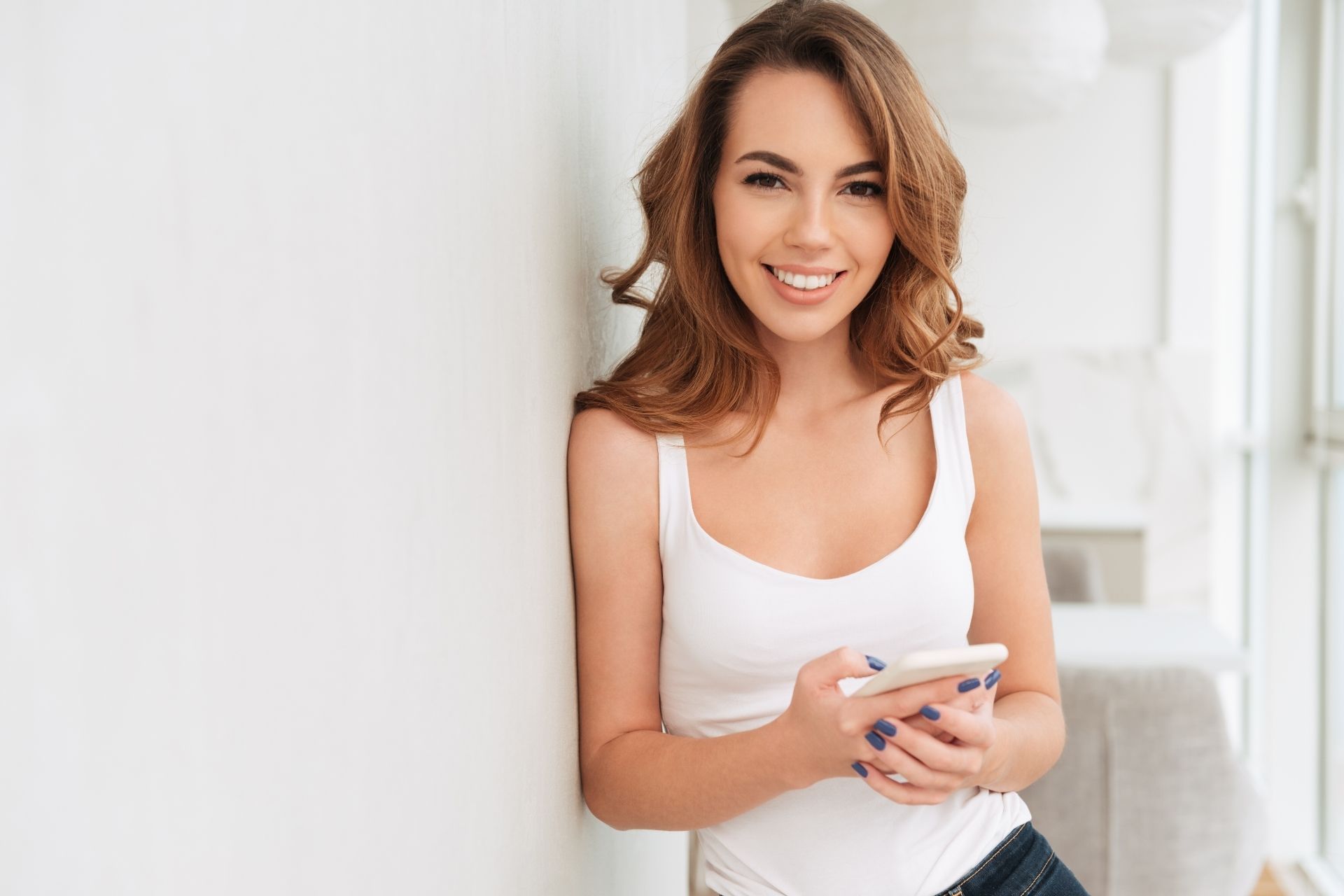 When we like someone, we typically jump at the chance to return their phone calls and text because we are so excited. Don't be like that! To practice this great tip on how to make your boyfriend miss you, you have to make him curious about you.
Ignore his first few calls or text. Receiving his call instantly or replying to him immediately may send a signal that you were dying to talk to him and that will not be good for this purpose.
Show him that you have other life going around, so, whenever he calls or texts you randomly, make him wait.
10. Be Real
If you want to be the woman no guy can imagine being without. Start by chill-axing and being yourself. You don't have to be someone else to be appreciated or loved by other people.
Be who you are – your true whole self. Love everything about you – your imperfections inclusive. See yourself as the best of all creatures.
Faking your personality to attract him is short-lived and will only drive him away from you later on but when he sees the originality in you, he'll feel at ease with you.
Hence would desire your presence and miss you when you aren't with him because of your sincere approach to making him see you for who you are. Being real is the utmost way on how to make your boyfriend miss you.
11. Look Your Best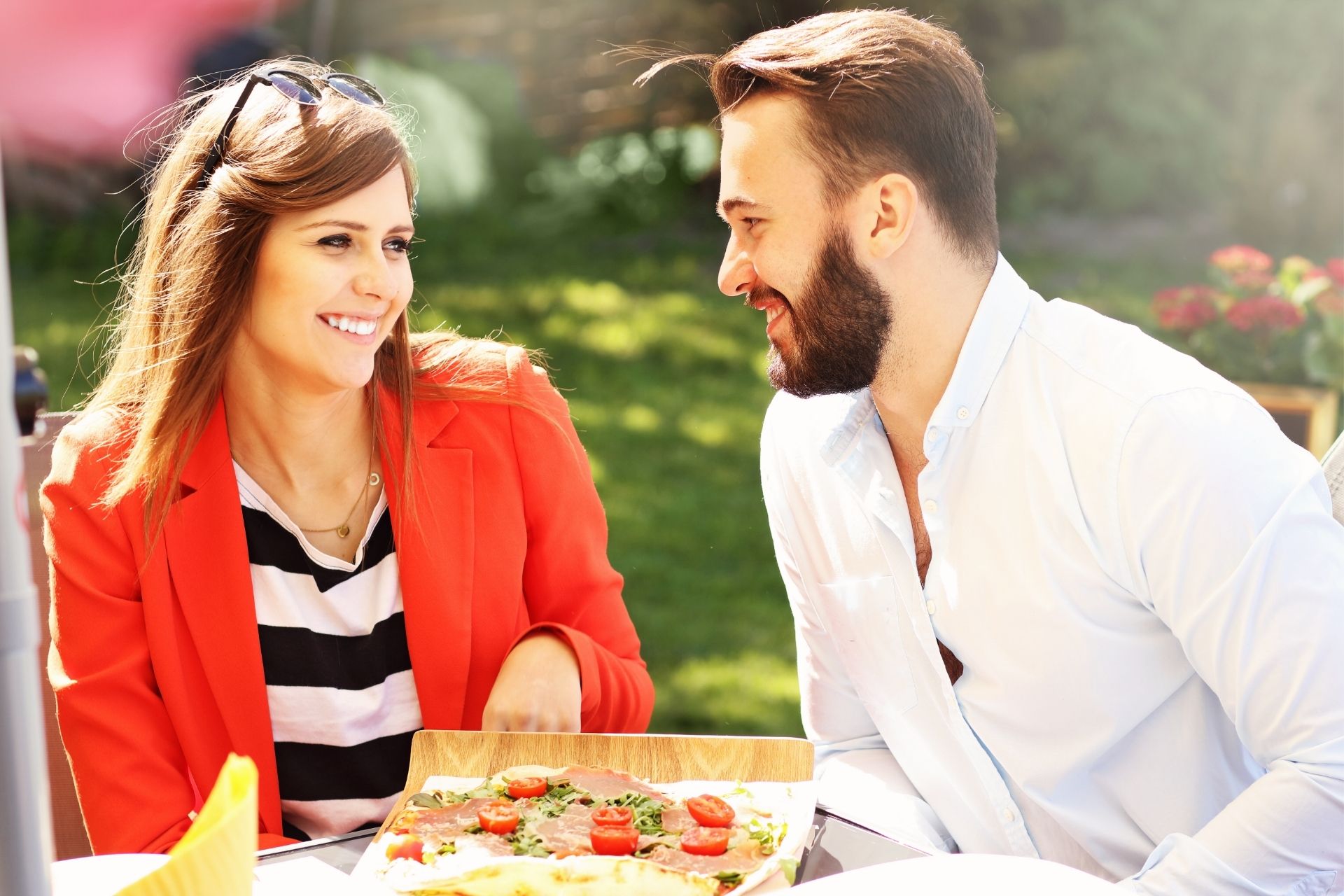 It's no breaking news that men are visual creatures. So, make an effort to look pretty darn cute when you know he'll see you.
Treat yourself to a new make-up look, throw in some beautiful dress treats, or get a new hairdo. You could start exercising too so that your body will look really fit.
There is nothing that's going to make a guy miss you more than looking hot to trot when he does spend time with you. Leave him drooling if you can.
However, the most important thing is to look and feel confident, because confidence in a woman can be one of the most attractive things to a guy. If you do this, that's what is going to pop into his head when he doesn't have you beside him.
12. Don't Let It All Out
There is a reason why men watch a trailer for a movie and then can't wait to watch the movie. It's because they get a taste of what the movie is all about but they have no idea what the whole full picture is about.
They certainly don't know how it ends. And this makes them curious. Yes, I know, it is natural to want to share as much as possible with your significant other, especially at the beginning of a relationship.
Call it hormones, desire, joy, or the first stirring of love, but it is normal and typical. You both might be getting really comfortable with each other and you think that this is it.
This is the moment when you can finally open up to him. Stop right there. Don't share your life story in just two dates. You don't need to tell him every deep secret you have or tell him your two biggest life accomplishments on the first or fourth date.
Just tell him enough to get hooked on the topic, and then save the rest for another day. You can always end a conversation midway by saying that you have to get into a meeting or that you have an emergency.
Make it appear to him that there is still so much he doesn't know about you. You'll be the one playing on his mind and it's a tried and tested trick on how to make your boyfriend miss you.
13. Give Your Attention To Another Guy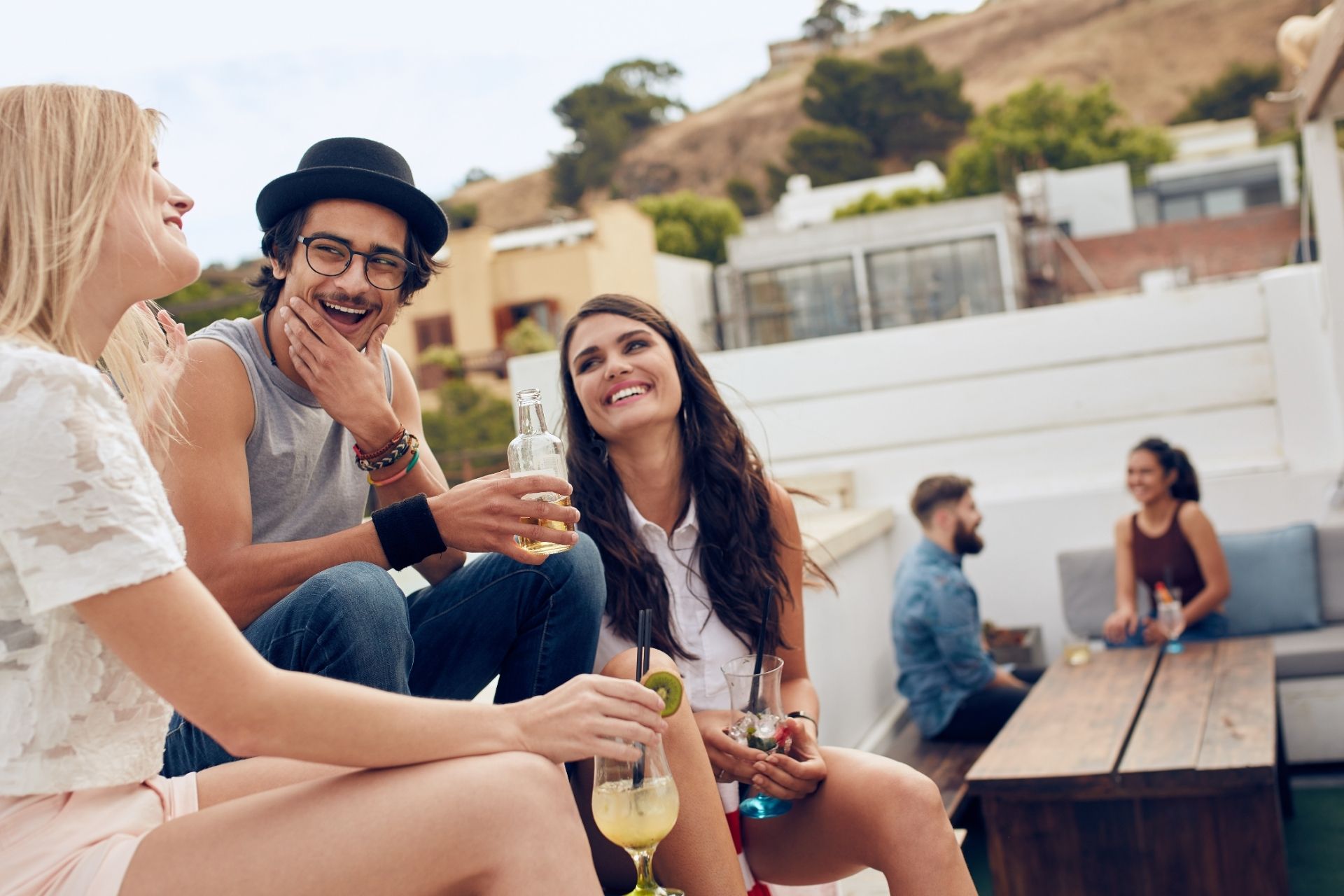 Spend time alone with your guy friends, doing things that you enjoy together, and having a great conversation. Don't overdo it though. Try to be natural and keep it subtle.
When you ignore your guy a bit, it will make him jealous and this can be good for you. The intense emotions of jealousy have the power of making him literally explode and start looking at things differently.
In other words, if you show an interest in another guy and act like you are having fun, even if you aren't, you are going to tap into those evolutionary traits men have of dominance. He will start noticing and appreciating you more.
And he will barge into the space that he thought was reserved for him only because you will let him know that if he doesn't, somebody else will. And he will lose. This is a sure way on how to make your boyfriend miss you.
14. Be Supportive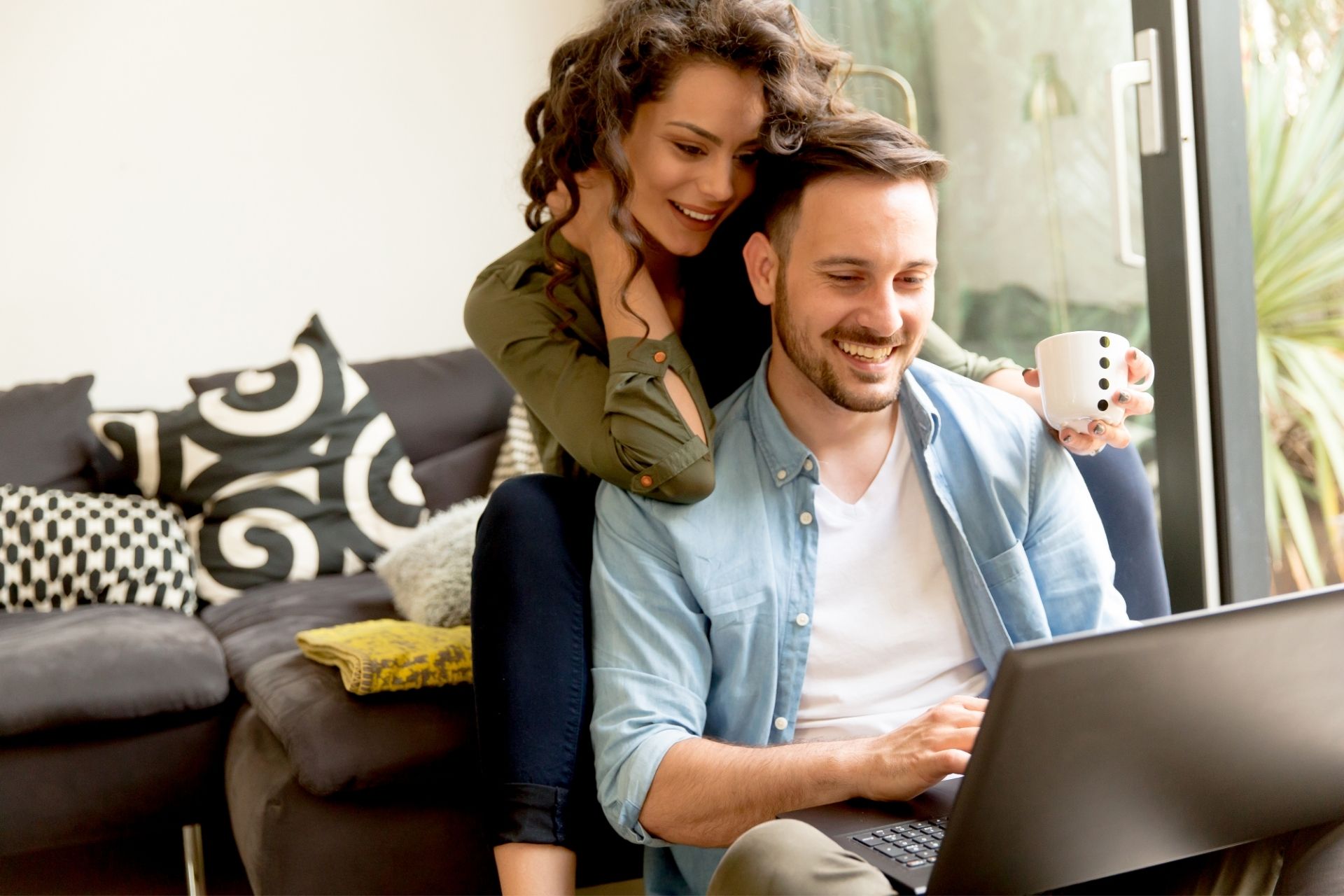 To know how to make your boyfriend miss you is also to project willingness for supportiveness. The truth is that every man loves a woman who supports him.
Someone who sees the reality of everything he's ever imagined and gives him the drive to breathe life into it. Someone who is dependable and a support system for his growth and general well-being. When your man has an issue, be concerned.
Ask questions about his progress about that job, career, his vision, and that project he told you about. Listen to what he has to say and remind him that you believe he is capable to pull through no matter how difficult.
When he thinks of all of the values you implanted in him, he wouldn't want to let you go. Even when you aren't around him, those words he misses would make him come wanting you the more.
15. Let Him Do His Own Thing
There is nothing worse than a clinger who can't handle you spending time on your own or with other people. A relationship with zero alone time is one that is doomed to fail.
One sure-fire way on how to make your boyfriend miss you is to give him the space he needs. Let him be on his own and do what he loves doing. Encourage him to go out with the guys to watch soccer, play basketball, or drink whiskey. He needs that male bonding time.
And of course, giving him space to enjoy is going to make you confident and less clingy. He may seem to enjoy it, but eventually, your boyfriend will crave more time with you. The more time you spend apart, the more you'll both want to be together.
Yippee! That was such a long ride on how to make your boyfriend miss you. Check out Bedtime Routines To Make Your Love Stronger, How To Spice Up Your Relationship and 12 Best Ted Talks To Make Your Relationship Last Longer for more awesome resource and ideas.
Final Thoughts On How To Make Your Boyfriend Miss You
Whether you are just starting a relationship or have been in one for years, it is of great importance to note that if you put less attention into forcing attraction and simply focus on being the best version of yourself, things can really get better.
Be real, feel happy, engage in hobbies, spend time with family and friends, have your own life. Only then can you be whole and that can be attractive to not just your boyfriend but to any other sane man who is whole.
I hope this article really helps. Feel free to drop questions, comments and suggestions down below. I'm happy to respond. Ciao! Until I come your way again.
Pin this for later!