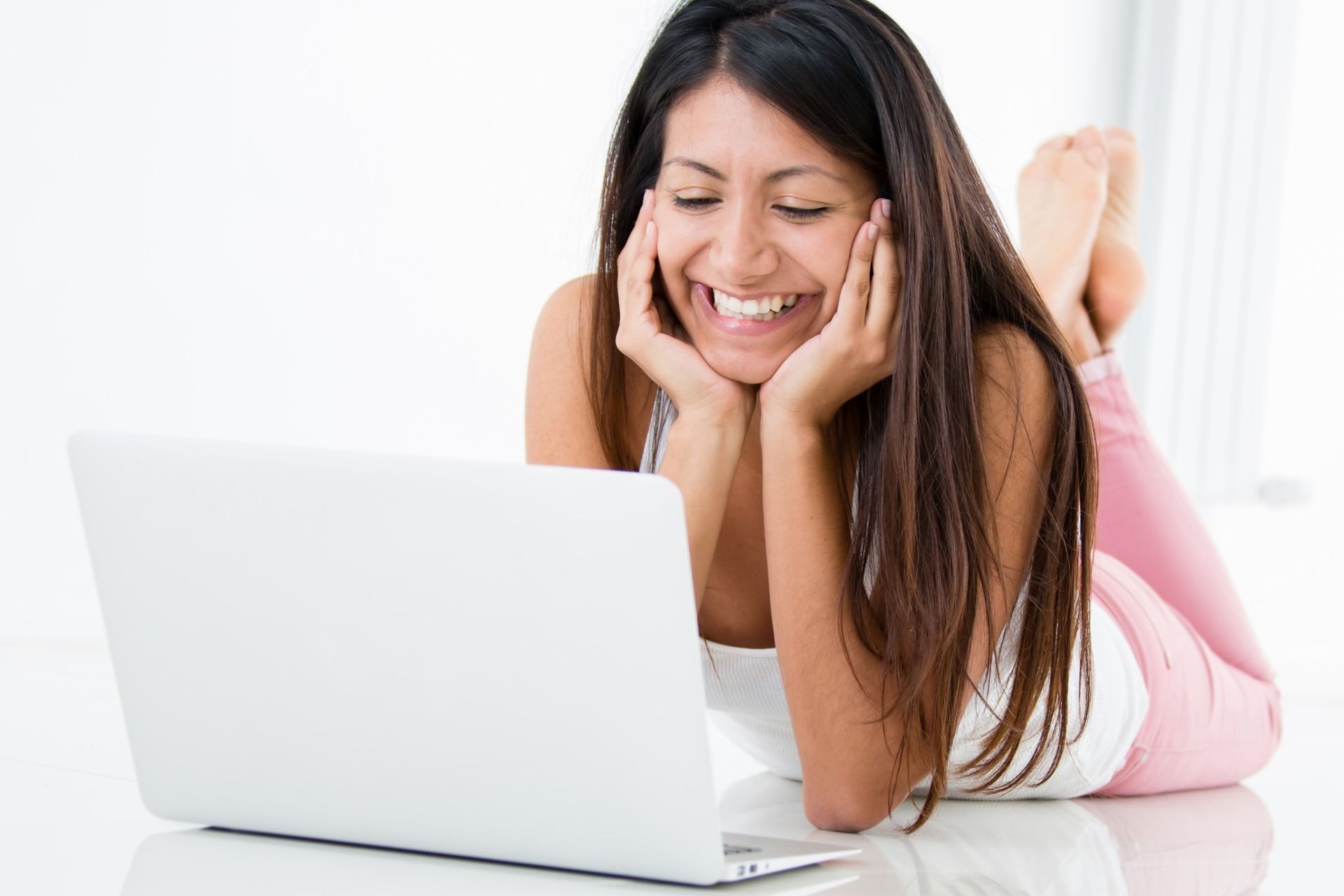 For so many reasons, relationships and dating should be a fundamental right for every human adult on the face of the earth. It should be in a constitution somewhere that whoever is of the age to date and is caught being single by will should be persecuted and probably thrown inside a prison cell. This might be a joke but the truth is a relationship is one of the most important things to all adults today and when something is important succeeding becomes the next plan to follow.
This is what brought us to the type of how we go about dating – fundamentally we have two methods of going about this but at the end of the day it is ultimately one since all of them lead to two people meeting and living happily ever after. Today we would be focusing on the temporary side of things and finding out some online dating tips that could take us from being just pictures that are being tossed to the side to being potential real date candidates.
When you search for online dating tips, you are most likely to see a whole lot of information on the net and the truth is half of them are not really what you want to look at. You are trying to find out how to match faster with people that fit your make and model and they are telling you to reduce your standards and whatnot. Just like in anything that involves more than one human, there are online dating pros and cons – ways in which it is better than physical dating and ways it is not.
One of the pros which happen to be a con is that regardless of how confident you are, anyone can say hi to a total stranger. This might not be the case if they walked past you on the strength but that is the benefit of online dating but it is also a con because you are saying hi or responding to the 'hi' sent by a total stranger. Before we cross into our list of online dating websites or talk about our online dating tips safety, you must take a few seconds to find out if you are ready for the information that you are about to take in.
It is important to be ready mentally, emotionally and physically before going into the world of online dating because this is a playground for total strangers so you have to tread this path with caution. Don't just come here because he told you it is over today, you need time to heal, so you do not fall prey to the predators there.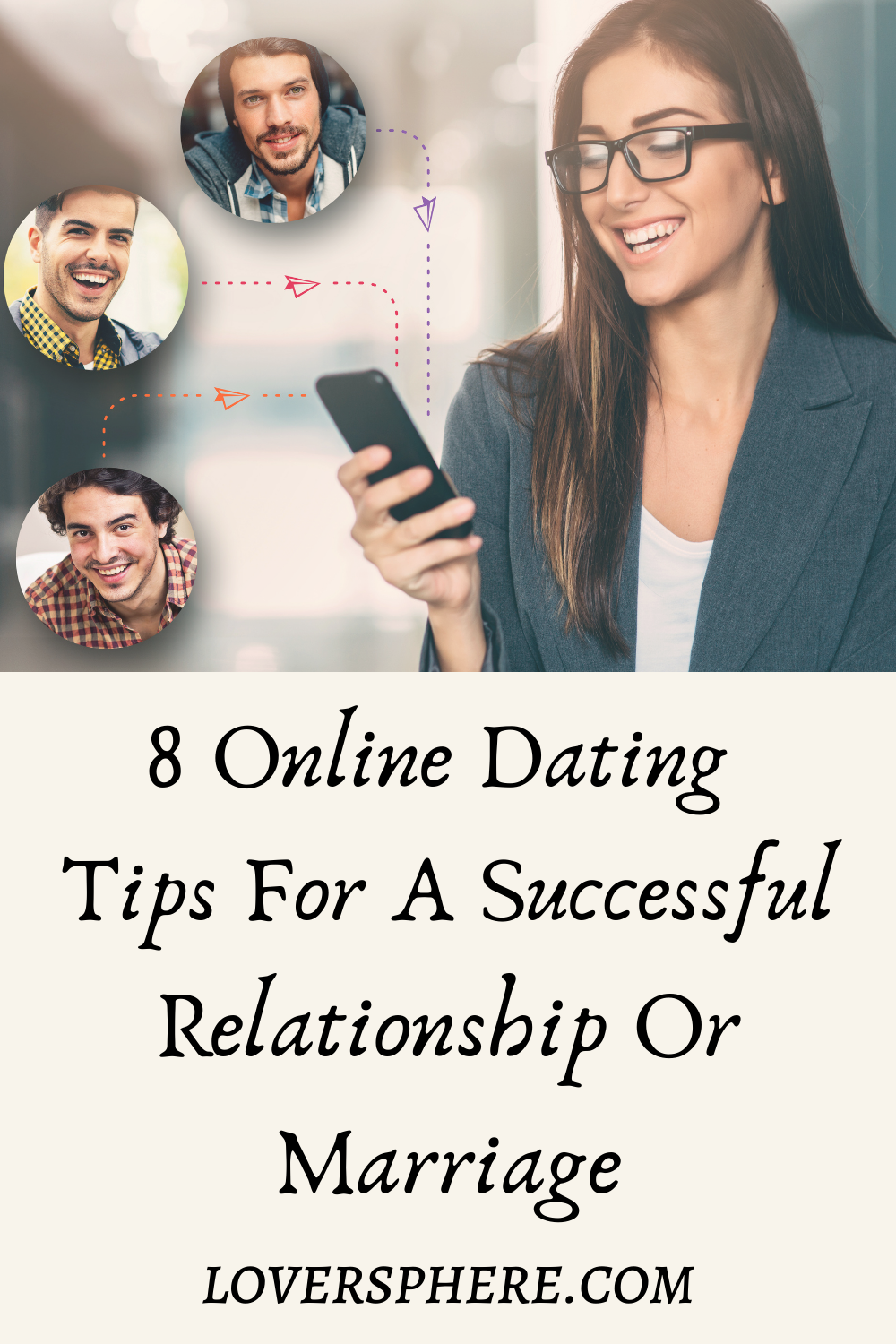 10 Online Dating Tips
Ignore the fact that we tried to scare you, online dating can be the best thing that ever happened to you and you can surely win the battle and find a soulmate as long as it is done right. Succeeding in a field like this is why we are here and this is why we have listed out 10 online dating tips to make sure your goals are achieved.
1. Go For The Best
The truth about online dating is that your success is determined by a lot of other factors that you have no control over. One of such factors is the place you find yourself. There are more than 100 different online dating platforms currently on the net – some operate via websites and others have an application that is downloadable on the app store of your phone.
Some of these platforms require a very lengthy registration process where they try to find out who you are and what exactly you want while for some of the others one photo and a name are enough to settle things. The truth is although they are all online dating platforms, there are different purposes for the different ones and when your purpose does not align with theirs, you can't find success with them.
For some platforms, older men are meant to meet with younger women, some promote same-gender relationships, some go for the lot and all everything possible to happen – at the end of the day, studying the platforms available will give you access to the most informed decision and this is one of the ultimate online dating tips available.
Our list of online dating websites will include Tinder, OkCupid, Bumble, HER, POF, Coffee meets bagel, Badoo, Parship, Lavalife, etc.
2. The Profile Is All That Matters
When you find the perfect platform for you, the next step towards success is setting up a perfect profile. First of all, to make this work, you must pick a platform that takes registration and profile set up seriously – it is safer to go for a platform that does this.
The first thing, you must know when setting up a profile is that honesty is what wins the battle for you. Whether you are looking for online dating tips for men or online dating tips for women, we will all agree that it is better to get the one you like to see and like you for who you are rather than just have them see an image of perfection when in reality nobody is perfect and you are not.
Be honest when you are setting your bio up and then you move to the most important part which is the pictures. See it this way, you are walking on the street and you pass a random stranger you like, your picture is how they see you for the first time. Would you rather just have them see you as an unworthy match or do you get them hooked and wanting to know more.
Make sure you are visible on the photo and make sure you upload more than one photo. Also, it is important to make sure you respond to messages from people who have complete profiles like yours.
3. Why Is Also Important
Don't just jump on an online dating app simply because your best friend said she met a hot guy there or because the newly wedded couple on your street said they met there. Before joining any online dating platform, you must have a purpose or goal. This gives you a yardstick that would be used to judge how successful the online dating process is for you.
If you went on an online dating platform to find a friend with benefits type of relationship and you end up meeting people who are only interested in loving you till the end then you cannot say that you succeeded in the online dating world even if what you got looks better than what you wanted. Knowing why is an essential online dating tip that must be considered before going into the community, from the list of online dating pros and cons – this is one of the few that only exist as a pro.
4. First Message Magic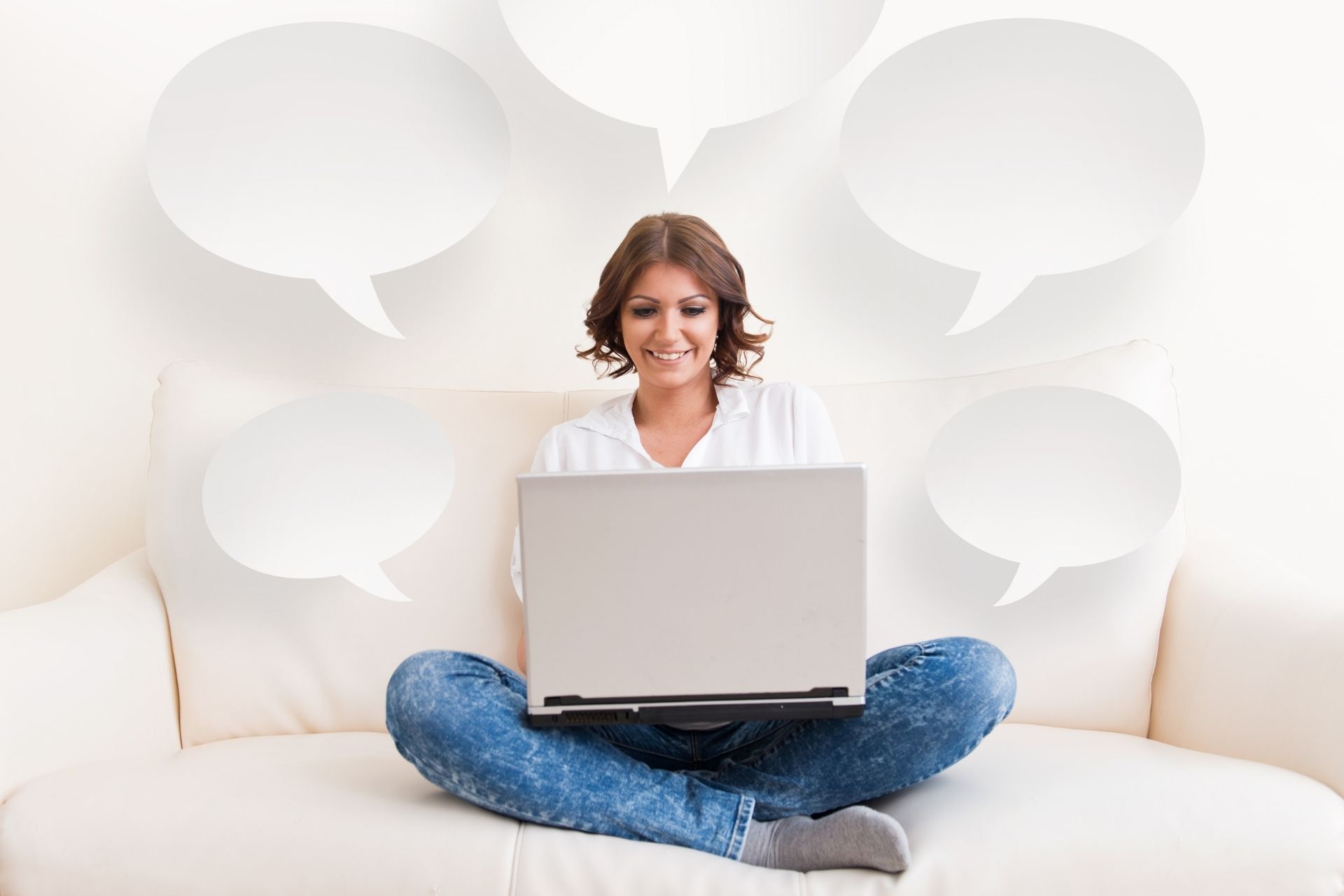 Internet dating is much easier to do than real-life dating, especially during the early stages. This is because you do not have to start thinking of what to say and they do not get to see you stutter or try to find the perfect word for them. A simple hi can be all you need to get the conversation going but it is important to get them hooked from the first message you send this is why it has to be creative and magical at the same time.
Two of the most important qualities to possess when going about this are creativity and a sense of humor. You have to think aside from the box or she probably would have heard exactly what you are about to say to her and that defeats your motive to get her interested from the first letter.
Smiling is a beautiful tool and a sense of humor is a whole arsenal if you are looking to win this way and win yourself a soulmate. Make him or her laugh by sending intelligent jokes conned from the little information you can gather about them while reading their profile.
It is one of the golden tips for online dating conversation, you have to make sure your first message makes them smile at least even if laughing is too much to ask, that smile would do a lot for you and your plans of making them your happily ever after.
5. It Doesn't Happen In A Flash
Patience is the key in life, I know you have heard a lot of people say this and they do so because it is true. Even when it comes to online dating, the same rule applies – so do not expect to get instant results when you sign up for a platform. Now, we are not saying it is impossible to get an instant result because we know you are joining Tinder. After all, your best friend did last week and she has a man now.
The instant result you seek is possible and who knows that might be the case for you but if that is not the case then it is important to stay sane and always focus on the positives. You may not have found Prince Charming yet but we are sure you would always find someone that is a 4/10 or a 6/10 and that should be your motivation if you can find that then you can find the man your heart desires.
Knowing that things don't happen in a flash is one of those online dating tips that we do not want to hear but the truth will always be the truth and rather than lowering your standards to get an instant result, it is best if you just stay positive because as far as you have picked the right platform, what you are looking for would surely come to you.
6. Limit The App Usage
This might seem like a weird thing to say especially when you consider the fact that staying on the app increases your chances of finding your perfect match. That been said, if you remember we talked about a list of online dating pros and cons, how some of the pros end up being cons too – this is one of them. Yes, you want to stay on the platform for longer every day to help you see more people and connect with potential matches but this also is not the way to go.
One is the fact that you might become overwhelmed, we all have standards as to what we are looking out for, and when different people pass through your screen all at once, it makes it harder for decisions to be made, you want to reduce your standard once to match a 7/10 and then you find ten others with different attributes that make them a 7/10.
When you continue on this part, you begin to forget what you want over time and this diminishes your success on the application which is the most important thing for us.
7. Widen Your Horizon
We are not saying lower your standards, that is not what we want for you but if you are not getting someone you like and you are running out of patience then there are other things you can do. One is to widen your horizon – just maybe the reason you are not finding someone is that the search area is too small for your standards.
The first way to do that is to remove the barrier of distance, for a platform like Tinder, location is one of the bases for bringing potential matches to you. If this is the case for the platform you are using, then we would suggest you increase the distance for people you would like to see on your screen – more people will always be equal to more potential matches.
You could try searching for people in other professions if it is a profession-based matchmaking site. When the matches do not suit your interest then one of the online dating tips, we would give to you is to widen your horizon and find more people.
8. Meet Them, Yesterday Was The Deadline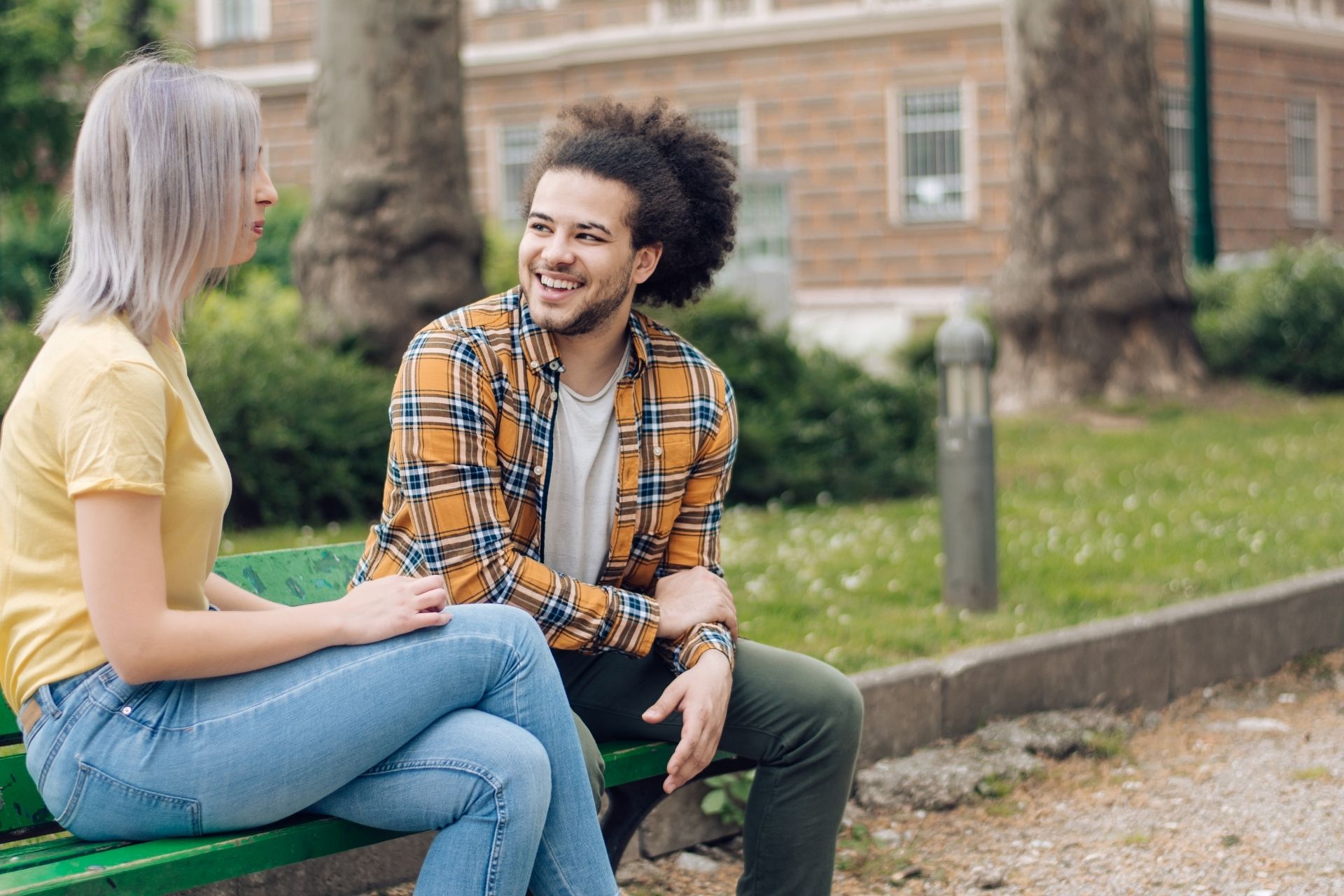 The thing with online dating is that if you do not act fast sometimes the whole energy just dies with time. That being said when a potential 10/10 or a 9/10 is met online, our advice is for you to meet as soon as possible. We are saying meet as soon as possible and not immediately because you need to have a conversation first to ascertain if the person is worth the time and effort that would be put into meeting.
Profiles and pictures can be deceiving sometimes but if you are observant enough, you would find out who they are and what their plans are when you engage them in conversations. However, just so the who energy doesn't fade off with time, it is important to meet physically after having a connection online – meeting up should be part of your tips for online dating conversation if you have one prepared already.
9. Prepare For The First Date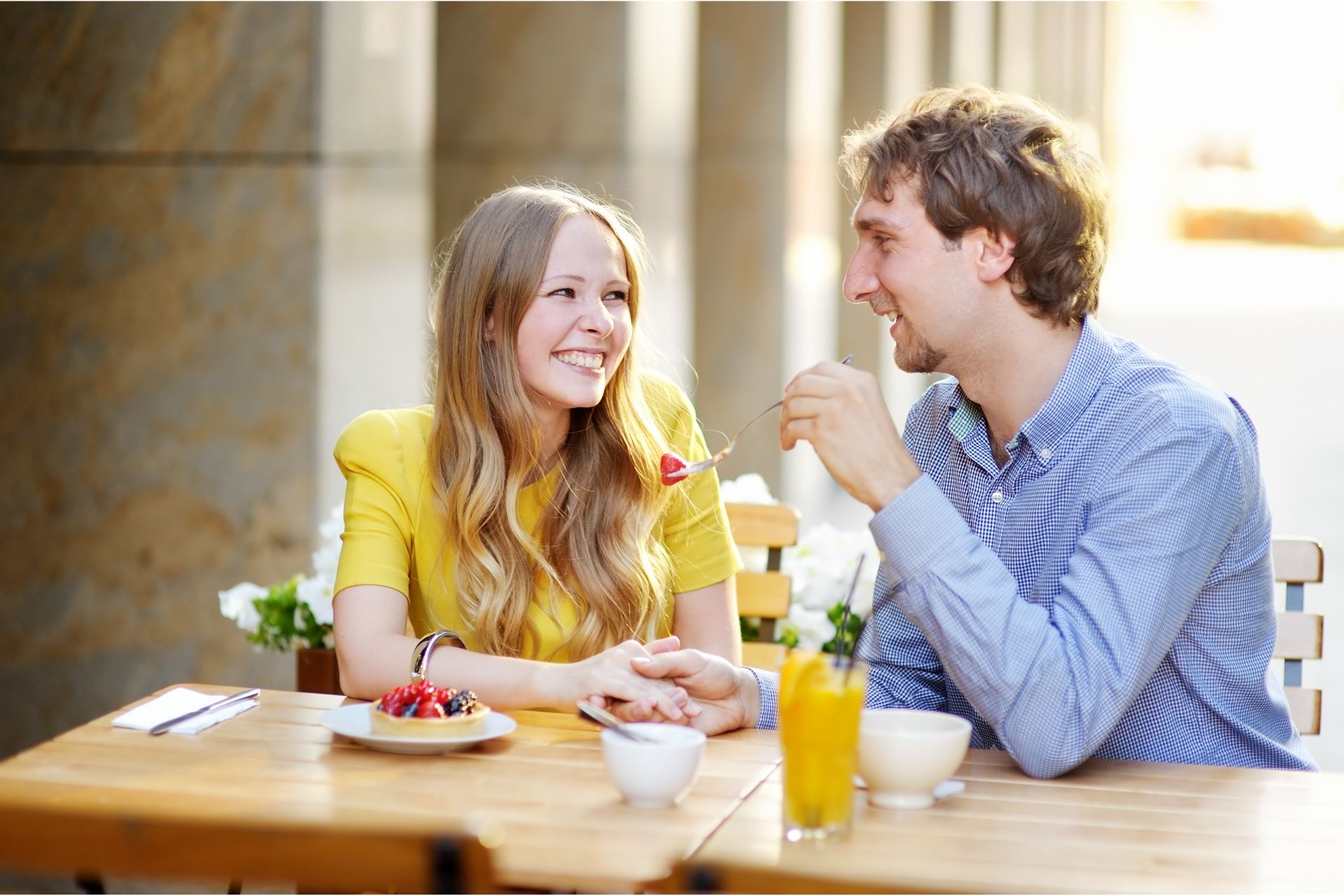 If you are looking for dating advice online, our first will be to prepare well for the first date when the time comes for it. You might think the first impression has already been made since you got to meet online but the truth is that is just part of the whole story – you will have to make a good first impression when you meet in person if you want your relationship to grow strong.
Always try to do something out of the ordinary – it must be a dinner date at a fancy restaurant, that cannot be the case every time. However, one of our online dating tips on this subject matter is that with anything you pick as an idea for the first date, it is important to make sure you are in an area of strength, so you can make a good first impression and also you can be yourself while you are at it.
10. Stay Safe Out There
This is the ultimate when you are looking at online dating tips, you must always try to stay safe while you are out there. There are so many things you can do to ensure this and one of such things is how you interact with people on the platform. You shouldn't take people without photos or just one fishy picture seriously, it is your right to ask for confirmation – more pictures, a phone call, or video calls even.
Whatever it is that you need to be sure, you are doing the right thing by chatting with them is cool and you are within your rights to ask. When we are talking about online dating tips safety, doesn't end online – if you choose to see them, then make sure the first date is in a neutral public place and also make sure you keep it sweet and brief.
Final Words On Online Dating Tips
Love is one of the most beautiful things there is and we all want to experience it. However, meeting someone and kicking things off is not for everybody that is the reason why online dating is a good option and if you wish to succeed in the online dating world – we have listed for you 10 of the best online dating tips.
Pin this for later!