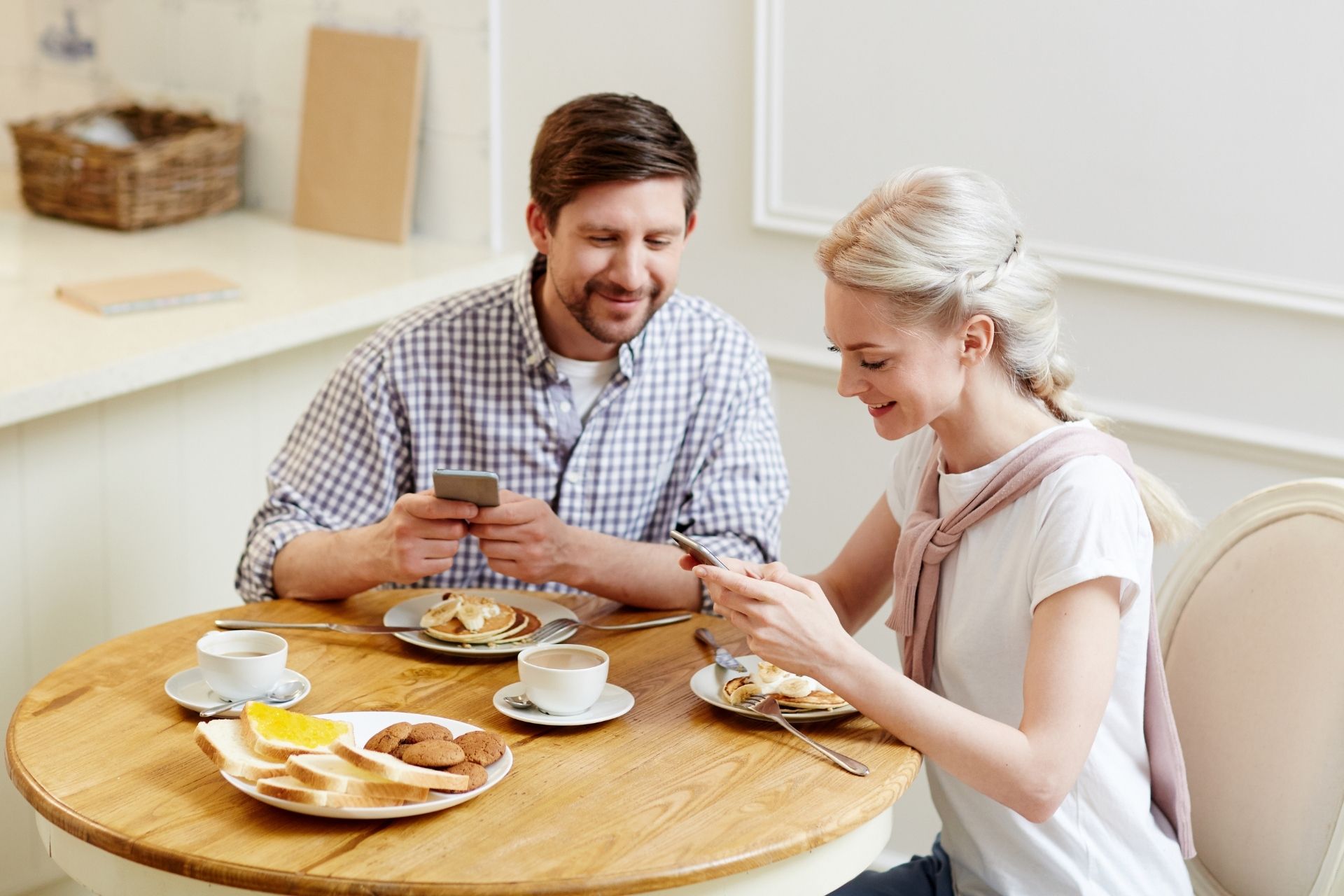 There's no better way to starting a day than with love and the best way to achieve that is by sending your lover some romantic good morning messages to make their day.
Sending your boyfriend or husband romantic good morning messages is one of the easiest ways to tell them how much you love them.
Just imagine them waking up to good morning messages for him from you, the smile on his face, the fast pace of his heart, and the emotions flooding his heart.
He will definitely fall more deeply in love with you than ever and it takes less than 5 seconds to achieve that because I've compiled all the best romantic good morning messages and good morning text to make him fall in love.
Sending your man these romantic good morning messages and funny good morning messages for him will bring a smile to his face once he wakes up and the benefits of a smile every day can't be overemphasized.
Simply tackling the day with a smile helps to be more productive, increases concentration, and reduces stress and tension; wouldn't you be happy knowing that you have a part in your partner's happiness?
Well, if it was me, I'd certainly be and I'd do everything possible to keep that smile on his face every day and that's what I've done for over 25 years. You too can!
In the next few lines, you'd find the most romantic good morning messages, funny good morning messages for him, and even good morning texts for him. Enjoy!
Hot Good Morning Messages For Boyfriend
Sending your boyfriend these good morning love messages for boyfriend will keep the spark alive in your relationship and will inspire his genuine affection for you.
So feel free to brighten his day by sending him any of these romantic good morning messages or good morning texts for him. He'll love it!
1.  Every morning, I thank the universe for gifting you to me. You are my addiction, my faith, my nirvana. I can't get enough of you. I wish you could take a peek into my soul and discover how much I love you. Good morning.
2.  No matter how early I woke up and didn't wake up, when you wake up, you are the first ray of sun that enters my eyes. Good morning my heart!
3.  Good morning my love. The only thing I like better than dreaming of you is waking up and finding you snoring on my bed! I am so lucky!
4.  Every day I wake up is more special, because, even if you're not by my side, you appear in my mind. Good Morning!
5.  Good morning Sunshine. I can't wait to take on the day knowing that your love is supporting me in whatever I try to achieve.
6.  Your morning kisses and hugs means a lot for me. These two things make my day and gives me a happy good morning.
7.  Sometimes, work is done uphill, especially in the morning. But it is thinking of you and everything negative becomes colored, positive and cheerful.
8.  Good Morning. You are the sky, I am the horizon. You are the ocean, I am the beach. You are the heart, I am the beat. We belong together. Forever.
9.  Good morning sweetie, I wish you both a wonderful day where we can remain forever happy. I hope you have a nice day and never forget how much I love you.
10.  I need you more than I need my coffee this morning! And you know what, I am a coffee addict! Good morning handsome.
11.  There is nothing I like more than sleeping and dreaming about you, and then waking up and running to steal the kiss that gives me energy all day. Good morning darling!
12.  Last night I had a dream that I am eating breakfast in our favourite restaurant. Today, I wanna live that dream. Good morning, I know, with you, even my wildest dream can come true.
13.  Just wanted to tell you that I think of you the first thing in the morning and the last thing before going to sleep. Good morning!
14.  All the stars in the galaxy could never eclipse my love for you. A life of sunrises could never be compared to the light you bring to my life.
15.  Mornings are my favorite part of the day! Know why? Because every time I open my eyes, I get to see your kind, loving face. I adore you. Good morning handsome!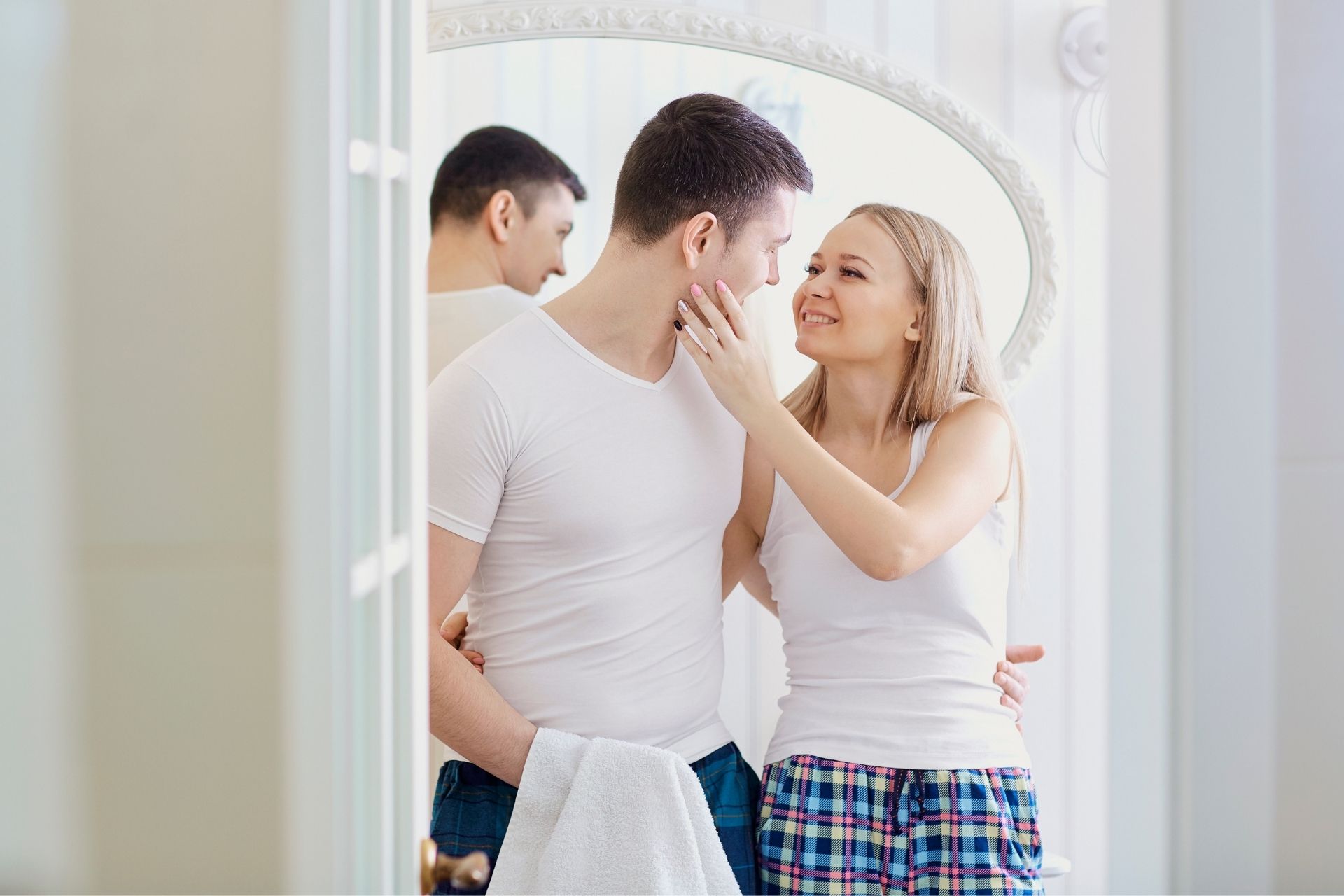 16.  Waking up with you is feeling protected by you, I want to feel that way for the rest of my life. Good morning my honey!
17.  My world was black and white, you are the one who added color to it! Without you, my life is empty. Have a great day, my love.
18.  Just like my morning coffee, you have become my habit which I crave for every morning. Lots of love to you my sweetheart. Good Morning, have a great day.
19.  Good morning love, today awaits another day full of surprises and adventures.
20.  The sun is shining and my heart is beating for you. The morning is bright, and I am looking forward to seeing your smile.
21.  Just to check if the most handsome guy woke up?
22.  Heart, I just want to thank you for the fantastic story in which you immerse me every day, every morning I see you I feel that my heart is racing because I would die for you. Good Morning!
23.  While I roll on my bed, I dreamt of you, remembering the romantic things you whispered in my ear. With every single breath I breathe, you are the one whose name I think. Good morning, honey!
24.  The mornings are beautiful with you, it's all the thing that I need to start the day, perfect breakfast, coffee, and sunrise with you!
25.  Why do mornings have to start so early? I want to dream about the man who always makes me feel weak in my knees. Good morning. XOXO.
26.  I can still smell your scent on my skin from the last night. Good morning, and hurry to come to me to hold me tight as I want it.
27.  I always wake up with a pretty smile, do you know why? Because I always open my eyes looking at your picture. Love you, sweetheart, good morning.
28.  You were coffee beans in your past lifetime, weren't you? Oh, yes, you have to be because without you, my mornings just don't start.
29.  Good morning to you sweetheart. Here are the best words coming from my heart for you. I love you, I love you and I love you.
30.  The best part of the morning is my body in your arms! I love waking up by your side, babe!
Romantic Good Morning Messages For Husband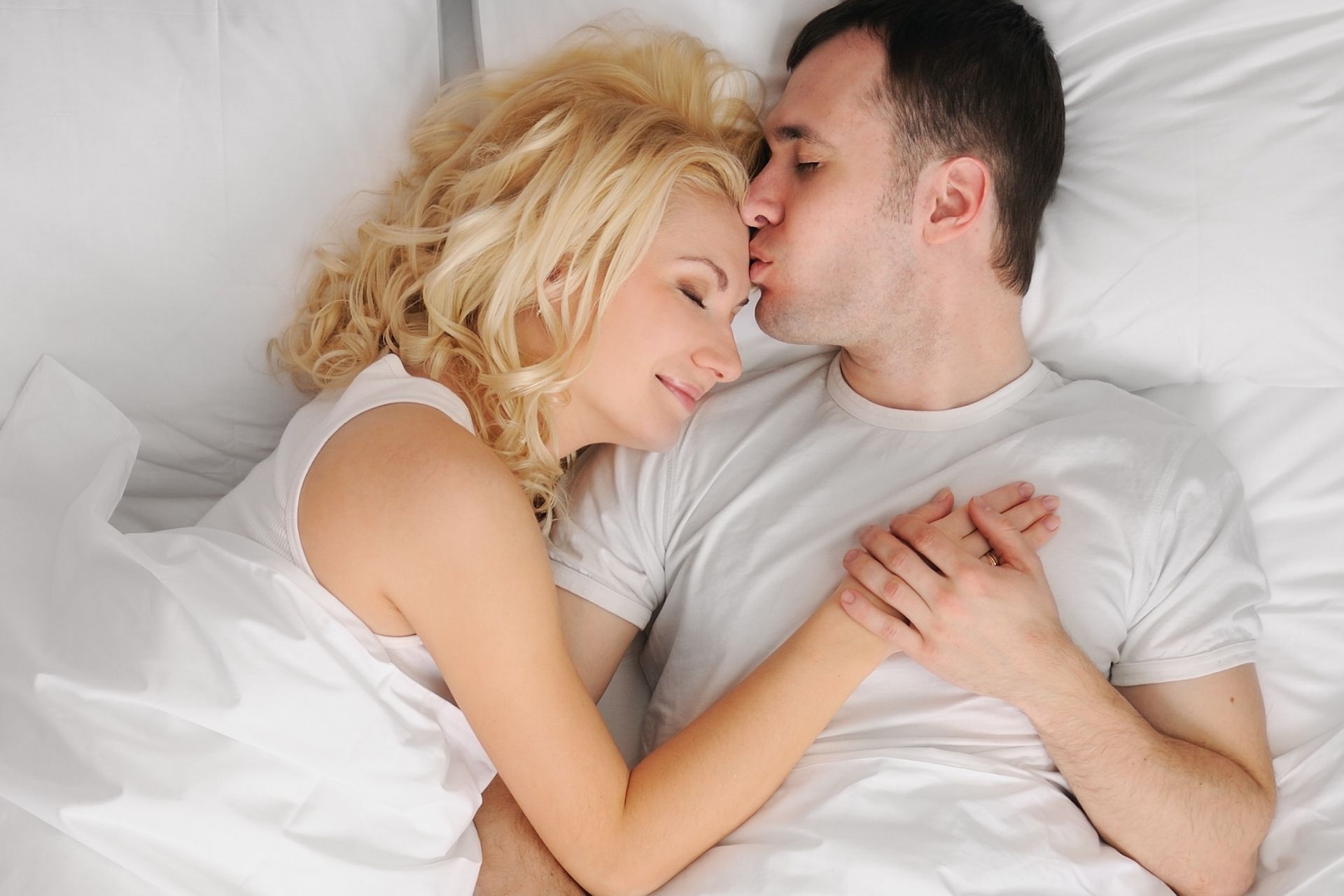 Just because you're married doesn't mean the romance in your relationship should die off. It shouldn't and it wouldn't with these romantic good morning messages and good morning love messages for him.
Do well to send your husband some hot and spicy good morning messages for husband to keep the romance going.
31.  Good morning to my handsome husband who made my every morning blissful with his hug. I love you sweetheart and will keep loving you.
32.  That wonderful bird singing near your window is my companion, who agreed to help me to express my feelings for you.
33.  My dearest husband, you're my first and last love. I cannot live without you and want to wake up next to you every day of my life. Good morning.
34.  The only thing that would make this morning better is if we spent it cuddling in bed instead of getting up for work.
35.  Good morning dear husband, the beat of my heart and the life of my soul.
36.  Now my heart skipped a beat and I felt that my other half woke up. Good morning, darling.
37.  You make me laugh and smile. You make everything in life worthwhile. The only thing trending in my heart is you. Good morning, my hubby.
38.  Even though it takes a heartbeat to think about you, the smile that follows lasts the entire day. Good morning!
39.  I feel secure in your embrace at night; you always make me feel young and vital; marrying you has been one of my most significant decisions. Thank you for being a great husband.
40.  The essence of love in our relationship is like the sweetness of honey which keeps us stick together always. Good Morning Honey.
41.  I promise to love you always. I promise to give you a perfect tomorrow. I promise to be your wife and lover forever. I love you. Good morning, my baby.
42.  I hate king-size bed, as we both have space to move away after having a good night kiss. Love you, darling, Good Morning.
43.  You are the charming person in my life with whom I want to enjoy the cutest moments in my life especially when I awoke with a kiss every morning. Good Morning My Guy.
44.  Every new day, every new morning makes me fall in love with you again my love. Good morning and have a nice day ahead!
45.  It's a cumbersome task to find a good morning message. But I take this effort for you every day because I love you. Good Morning sweetheart.
46.  All my dreams are full of vibrant colors because I have a loving husband in my life who lives in my heart.
47.  Wishing a beautiful morning to the most wonderful husband in the world. Thank you for making me feel like the most beautiful woman ever created by God.
48.  You and I are the best buddies and that has made our children so cute and lovely. Love you, dear hubby, happy good morning.
49.  Happy thoughts are the best cures for a Monday morning, and I'm always happiest when I'm thinking about you!
50.  Forget the hashtags; the only thing trending in my heart is YOU. Good morning, hubby.
51.  I am a very lucky wife to have you in my life as you are my biggest achievement. I wish you a very happy good morning.
52.  A morning becomes cool and wonderful when it has a perfect amalgamation of passion and feeling. Love you, sweetheart, you are my thirst. Good Morning!
53.  Wake up! Your morning gift is waiting for you in the kitchen, and don't forget to wash your plate!
54.  I wish your morning will be as bright as your smile and your day as good as your soul. Good morning, honey!
55.  A foggy puff of air kissed on the window pane…good morning to you my sweet husband.
56.  To the man of my dream, a person I always wanted to be with, a friend who supports me, Good morning, and I love you!
57.  It's a national "happy morning" day. So, happy morning to my favorite person ever!
58.  My dear husband! I love you because you are the person who makes me a queen of his kingdom.
59.  Your warm morning hug, your sweet touch and a brew of hot coffee make my day awesome. And my good morning message with a touch of love makes your morning great. Good Morning to you my handsome.
60.  Whether it is sunny, raining, or snowing outside, all I need is to wake up to your smile to have a bright day.
Long Distance Good Morning Messages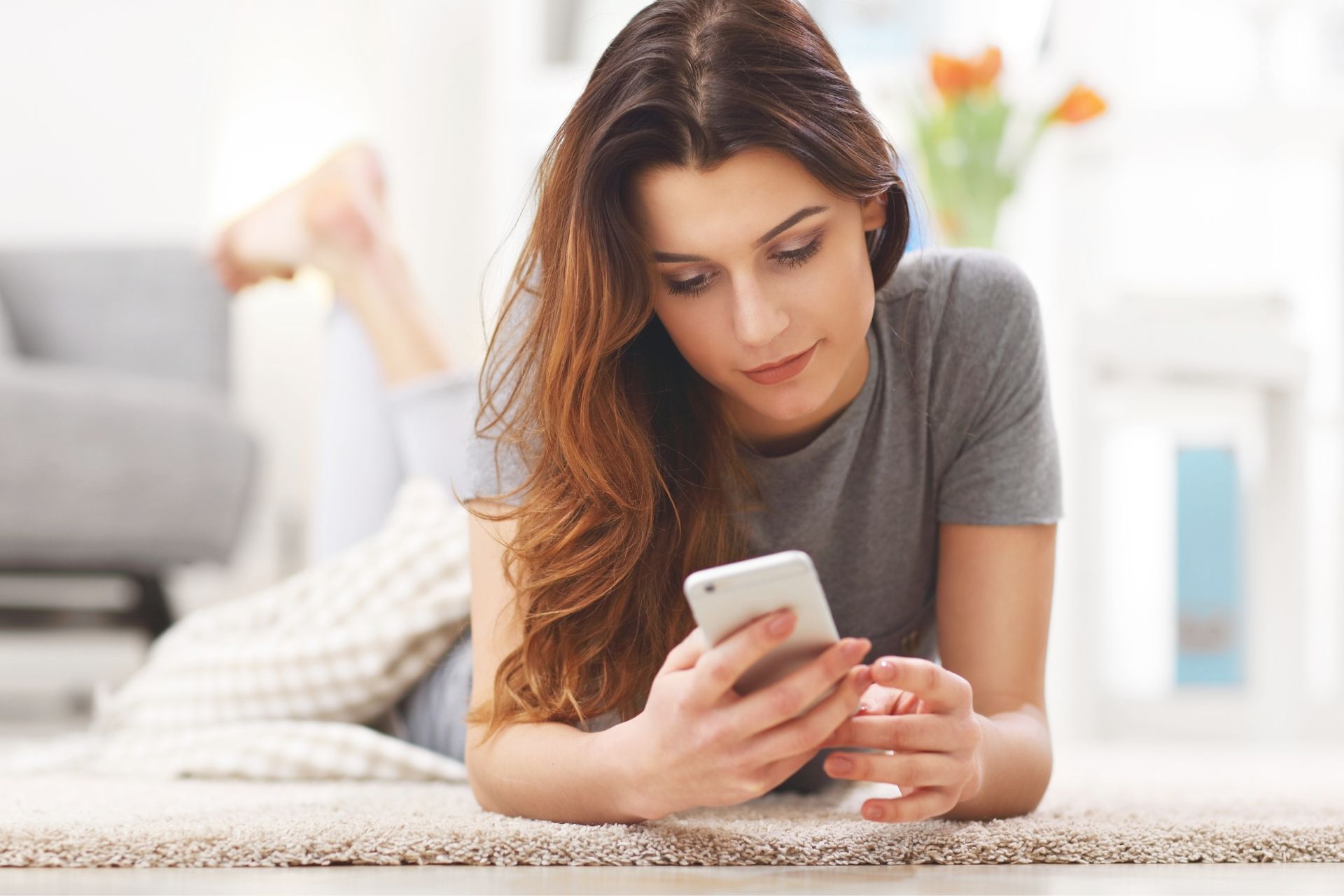 Distance they say makes the heart fonder; well it shouldn't matter in love especially if you have the right good morning message for him long distance to make his heart flutter.
These romantic good morning messages and long good morning messages for him will make him fall for you no matter the distance. So make good use of it!
61.  I woke up thousands of miles away from you, but it doesn't matter because you are in my heart.
62.  Distance is never a barrier to my love for you because I will always and forever love you beyond the stars. Good morning, my prince charming.
63.  I keep my phone next to me because I know you're just a call away. Good morning my man!
64.  My love for you is ever ready for any weather and will always come out stronger than ever before. Good morning to you, my love.
65.  I felt incomplete waking up this morning, then I realize I'm missing something, that I'm yet to wish the one who owns the whole of my heart a good morning. Good morning soulmate! Enjoy your day!
66.  I'm right here, but my heart is right there with you. You know I love you right? Well, I do. Good morning to you, my dearest.
67.  I wanted to send a romantic message to my love in the morning, but I couldn't find the right words. So, my love, I hope you're ok with falling for someone who is not a poet!
68.  You may be miles away. We may be miles apart. But hubby you are and will always be in my heart. I miss you so much, longing for your touch! Good morning.
69.  You are far away but your fragrance is still around. I'm missing you a lot darling. Come soon to finishing your work. Love you, Good Morning!
70.  You mean so much to me and words will fail me to express how much you mean to me. I love you beyond words. Good morning, my love.
71.  I woke up this morning, feeling lonely. Then I realized that the empty feeling is because I haven't greeted you yet. So here I am, wishing you a great morning! I miss you, husband!
72.  I opened my eyes after feeling your touch. Does it mean you are coming home back? Missing you a lot. Good Morning!
73.  When you're so far away it's hard to sleep but I get anxious because you're always waiting in my dreams.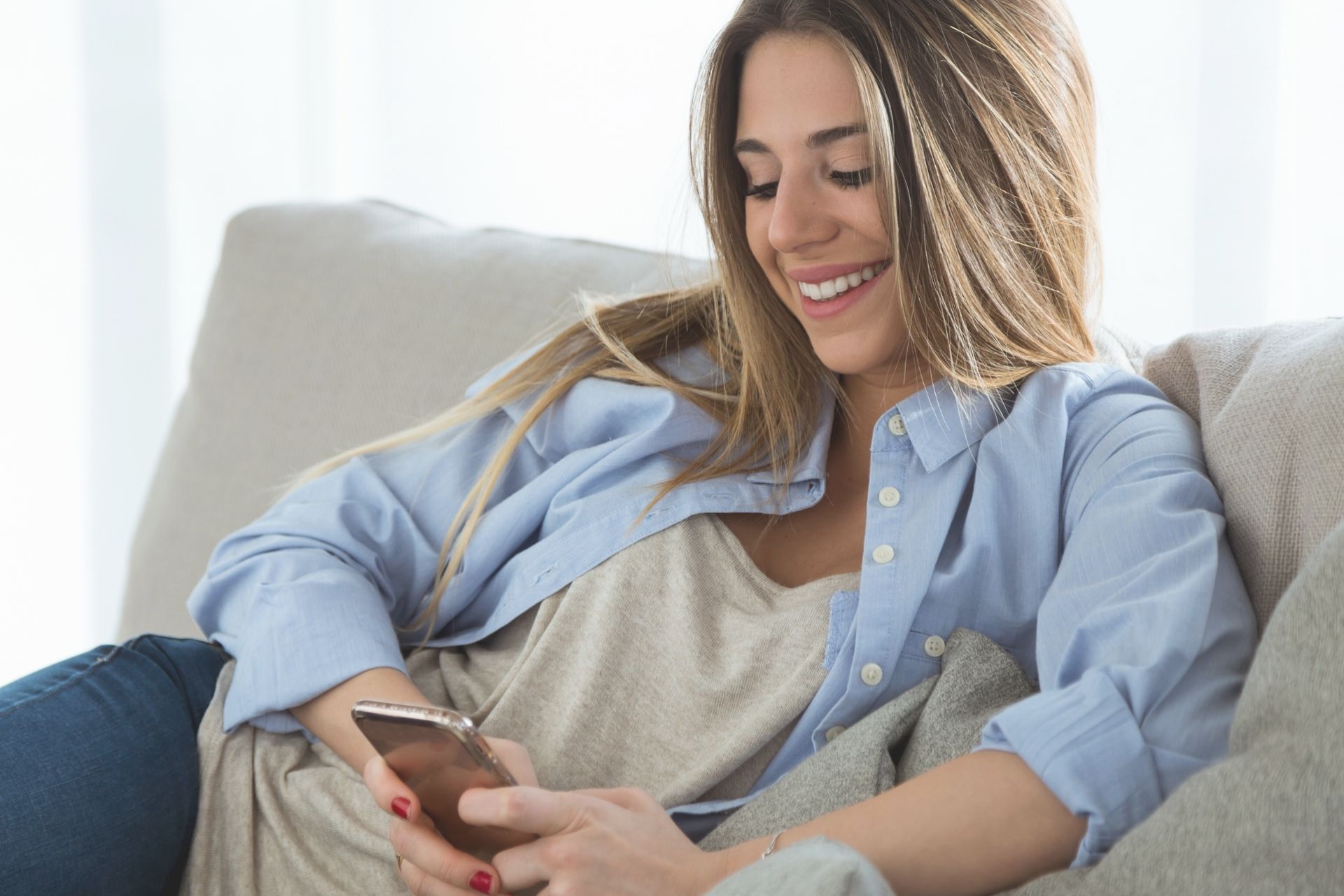 74.  To the naked eyes, we're apart, but you're always in my heart and on my mind every minute of every day. Good morning to you, baby.
75.  Good morning, my sweet husband. I'm sending sweet kisses and warm hugs your way, as you go out and start your day. I hope your day is smooth and easy.
76.  Just your thought brightened up my Morning, imagine what magic your hug would do. Missing you my cute babe, Good Morning!
77.  My love, it's a beautiful morning here today but I would have loved that you were here with me. Make sure you enjoy your day. Love you so much.
78.  The distance between us is nothing compared to how much I love you. I love you more than love itself. Good morning, baby.
79.  Despite being a thousand miles apart, our love has been growing stronger and stronger. I miss you and can't wait for you to be home. Have a beautiful day, darling.
80.  Now that you are not able to disturb me physically, you are doing the same in my dreams? Or is it like I'm missing you to this extent. Don't know. But I have understood that without you it is difficult living. Good Morning!
81.  You're not here but you carry my heart with you. So it feels as though you were here. But beyond the feelings, I miss you, and I'm waiting for you. Morning my man.
82.  I don't know everything about everything, but I do know that I'm madly in love with you. Good morning to you, handsome.
83.  I miss seeing your beautiful face and smile. They warm my heart and make me feel free. I really do miss you and hope to have you around soon baby. Have a good day.
84.  As you rise and shine this morning, my love, remember that if I was there with you right now, the morning would be a lot more fun…plus I'd make you breakfast!
85.  I will stop loving you the day I stop falling for you and that's not possible, because I keep falling in love with you every day. Good morning, my King.
86.  It takes true love to be away from each other and still be in love with each other. What I've got for you is more than you know. I miss you so much! Have a lovely morning, darling!
87.  As you rise and shine this morning, my love, remember that if I was there with you right now, the morning would be a lot more fun…plus I'd make you breakfast!
88.  A life without you is unbearable and a world without you feels mundane. I love you tenderly. Good morning, my dearest.
89.  Distance cannot reduce my love for you. Nothing can. You're the harmony of my heartbeat. And the best thing that has ever happened to me. Miss you babe. Have a great morning!
90.  Absence they say makes the heart grow fonder. And true it is. Because I've only found myself loving you more and more as the day goes back. Can't wait to see you, baby. Good morning.
Funny Good Morning Messages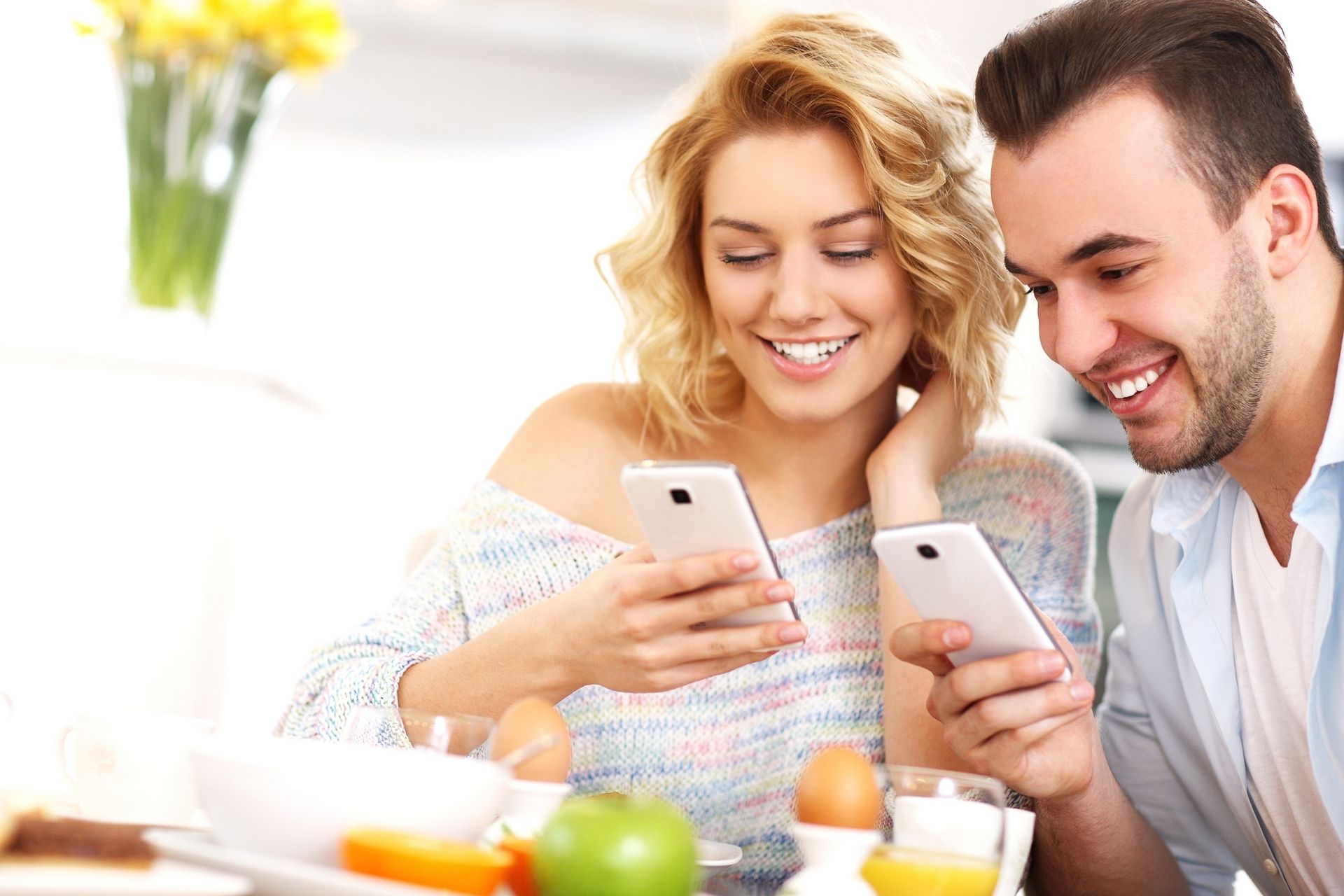 Love messages mustn't always be romantic, they can be funny too. Put a smile on your special ones face by not only sending him romantic good morning messages but by sending him funny good morning messages for him.
91.  Red Alert! The Hunkiest Man In The World Is Risen!
92.  Today I feel like an electric shock because your thoughts came into my heart to give way for a special feeling of endless compassion. I wish to see you beautiful face. Good morning!
93.  You must be tired because you've been running through my mind all morning!
94.  Good Morning, love! I wanted to convince you that you are a joy to be around, early in the day. I wanted to, but you can always tell when I'm lying!
95.  I don't really like mornings, but I really like you!
96.  I'm pretty sure my pillow hates you because I want to trade it in for you!
97.  I wish you a fragrant coffee and a short Monday. Good Morning!
98.  My feelings have been mixed with lots of chocolates and candies just because you smiled at me and gave me a special kiss reserved in your mind's refrigerator. Hmm, don't be carried away –good morning!
99.  If laziness was an Olympic discipline, I would be fourth so I do not have to get on the podium. Good Morning!
100.  Good morning, love! There's nothing like the smell of bacon to wake a person up. So, go ahead and make some for us. Ha!
101.  A yawn is a silent scream for coffee. Have you gotten your fix yet? Good morning to you! And stop screaming.
102.  I'm sorry to interrupt your long romance with the pillow, but a beautiful morning awaits you, I'm sorry to have to take off those sheets that make you happy but a nice dawn is happening. I'm sorry it's all a lie, hurry up it's raining and there's traffic. Good Morning!!
103.  If I can find someone like you in life, then there is no need to go for nights of thousand laughs or watch any comedy movie because your presence alone is a rib cracker, lolz good morning baby!
104.  I love that God brought us together. From one procrastinator to another… It's your turn to hit the snooze button. It's definitely not time to wake up!
105.  I feel like embarrassing you with early morning kisses but it is so unfortunate that I haven't brushed my teeth; don't worry after our breakfast you will almost faint panting. Good morning!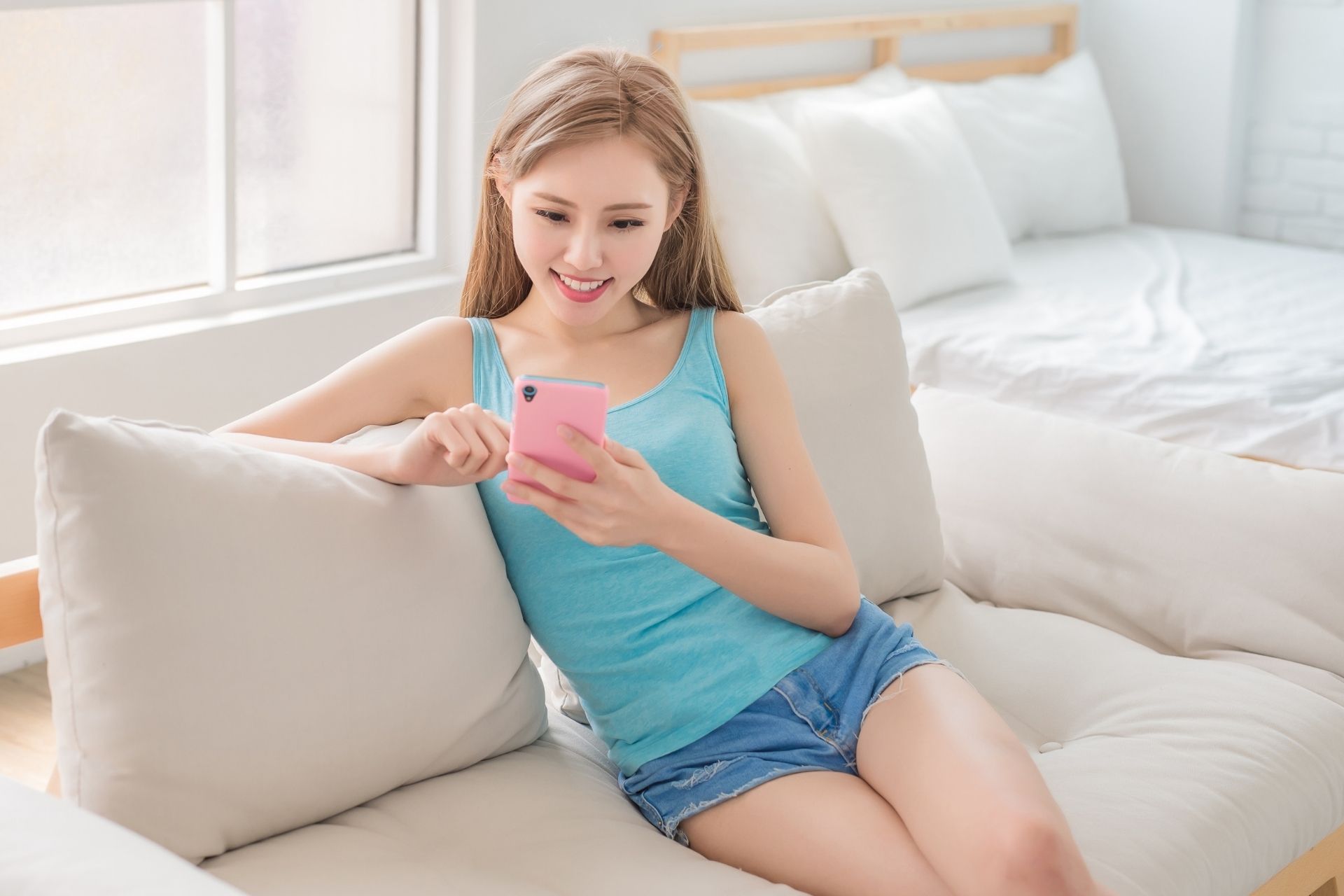 106.  I wish you a day full of unmeasurable good things. When you get them, remember my cut, 20%. Good morning sunshine.
107.  Love is blind. Especially in the morning, because I can not see a damn thing before drinking coffee.
108.  Good morning to the one with whom I can groan about having to wake up. This adulthood stuff is nonsense.
109.  In my heart, I kept the thoughts of this annoying guy on my heart. I hate you yet I can't stop thinking about you…I love you; please get out of my head and stop stealing my heart away, good morning!
110.  Sometimes I wish there was no alarm clock because that is the only device which wakes me up while I am dreaming of you.
111.  A good husband is never the first to go to sleep at night or the last to wake up in the morning. Good Morning Hubby!
112.  Good morning, babe, all I want to say is that you deserve the best life can offer. Apparently life is a little off today- it's raining cats and dogs so don't forget the umbrella.
113.  You are the likes of those sweet potatoes I love eating, hmm I mean eating like a food. This morning I can't get my coffee done because I am prepared to kiss you before eating you—good morning!
114.  Good morning. Have a cup of coffee and start your engines because it's still a long way before you reach the weekend.
115.  You have a message: Wake up, you loafer!" Good Morning!
116.  When I said that you are sweet, it wasn't a lollipop but that you are a passionate angel that turns my head over like an industrial fan. I am not saying that you should laugh but at least appreciate my joke…Smile, good morning!
117.  Your kiss is my most favorite thing in the morning, besides your hug. Am I getting them today or not? Good morning sweetheart!
118.  Why does the morning have to start so early? I need more time to dream of the guy who gives me weak knees every day. Good Morning!
119.  My heart is fixed to you perhaps it is because you are a plumber—oops lolz; please send me one hammer of kisses and 24 pliers of hugs to relieve the pain I get from your kisses. Hmm…Sweetheart, I love you—good morning!
120.  I like my bed more than I like most people, especially in the morning. Except for you, maybe, I like you almost just as much as my bed.
121.  I want to kiss you, lick you, bite you, and to make sure I eat every bit of you. My sweet buffalo meat. I really miss it. Good morning! Have a lovely day.
Wow! These are the best romantic good morning messages and I'm giving them to you on a platter because I want to help you make your relationship stronger.
Incorporate these romantic good morning messages into your must-do morning routines and watch your bond wax stronger every day. I hope you keep being happy, sending you all light and love. Ciao!
Pin this for later!