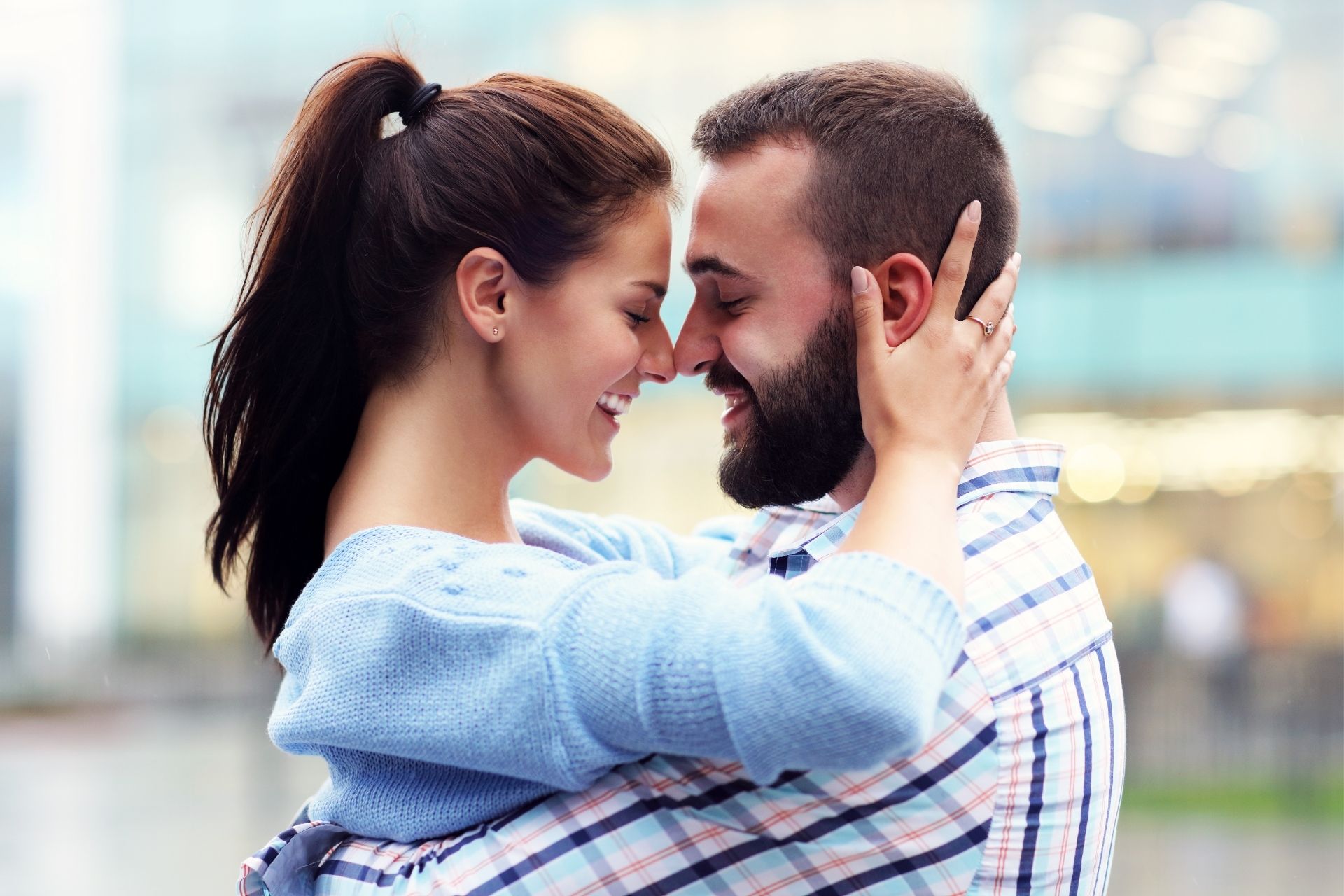 There is something so romantic about summertime. The warm summer breeze, the smell of flowers and cut grass, the sounds of fun and laughter, summer has a wonderful sense of casual lightness.
However, the strain that the global pandemic is putting on our lives is immense. And it is affecting most relationships in some ways. During these times, the mechanics of romance might have changed.
You can't go out for a drink, head to your favorite restaurant, or anything that you might do usually on a date, but organizing an at-home date can serve as a reminder that relationships can be exciting without expensive bells and whistles.
It's all about being creative and having fun while adhering to the current restrictions. Here are 50 summer date ideas that you can engage in during this global pandemic season.
50 Perfect Summer Date Ideas To Rejuvenate Your Relationship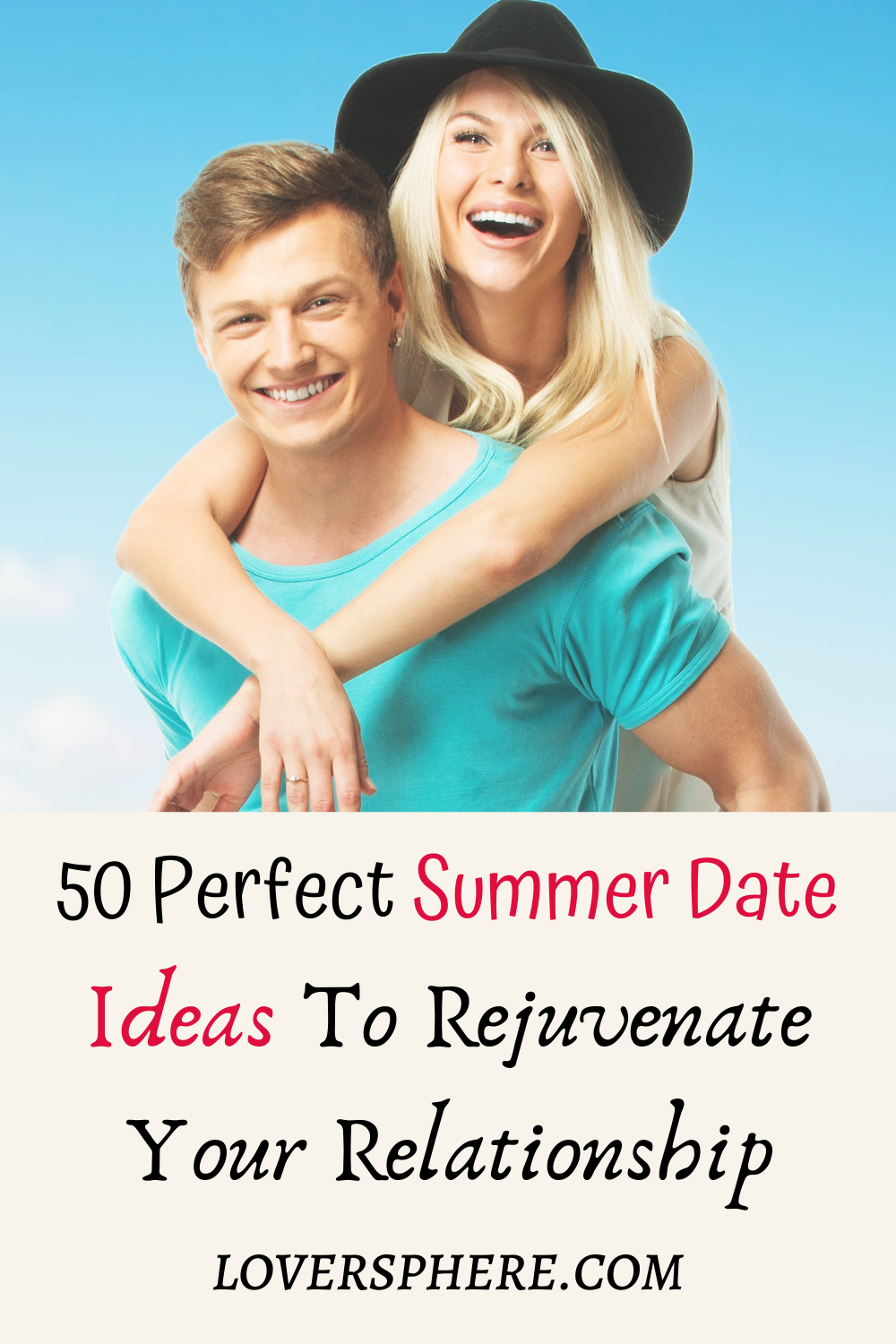 1. Have A Movie Section
The best blockbusters come out in the summer and this will make a perfect summer date ideas. Pick a movie franchise that you love or that you've never seen before and have a movie marathon together.
You could also take turns watching each other's favorite movies from when you were ages 5, 10, 15, and currently.
It's a great way to learn more about each other, which also can increase the feelings of attraction and love. You can cuddle up while you watch. Having a movie night is one of the many free summer date ideas that are inexpensive.
2. Dance Together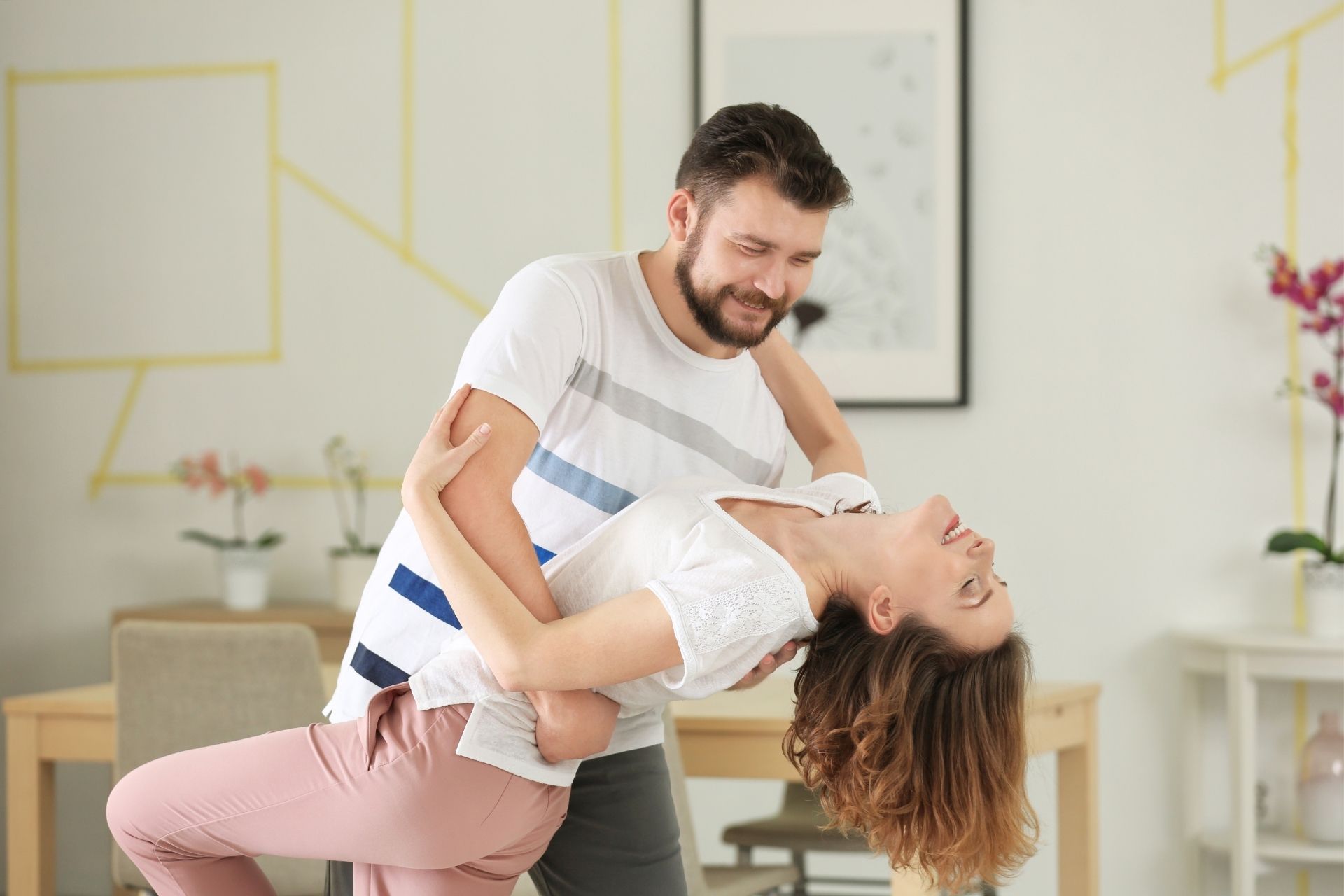 Even if your dance moves are Taylor smwift-level awkward, one of the most fun summer date ideas is getting down during this lockdown.
Find some playlists that you both have and queue them up. Turn some tunes and get down in your living room. You can even try some online dancing lessons if you want to learn a new move. TikTok is home to some of the most brilliant viral dance routines. So enjoy!
3. Spend Some Time Poolside
While the weather is still warm, head to your backyard, lounge by the water, work on your tan and enjoy each other.
You can try poolside yoga or swimming together. This is one of the unorthodox date ideas I love doing with my husband in the summertime.
4. Picnics Can Be Great Too!
Dress up as though you are going out to the beach or some other place for a picnic. Pack a picnic basket of easy appetizers and wine or juice, don't forget some blankets too and then settle at a comfortable place around your house, preferably your backyard.
These kinds of dates allow for intimate conversations that lead to deep emotional connections and a foundation of friendship. It is one of the cute things to do in the summer.
5. Have A 'No Spoon Day'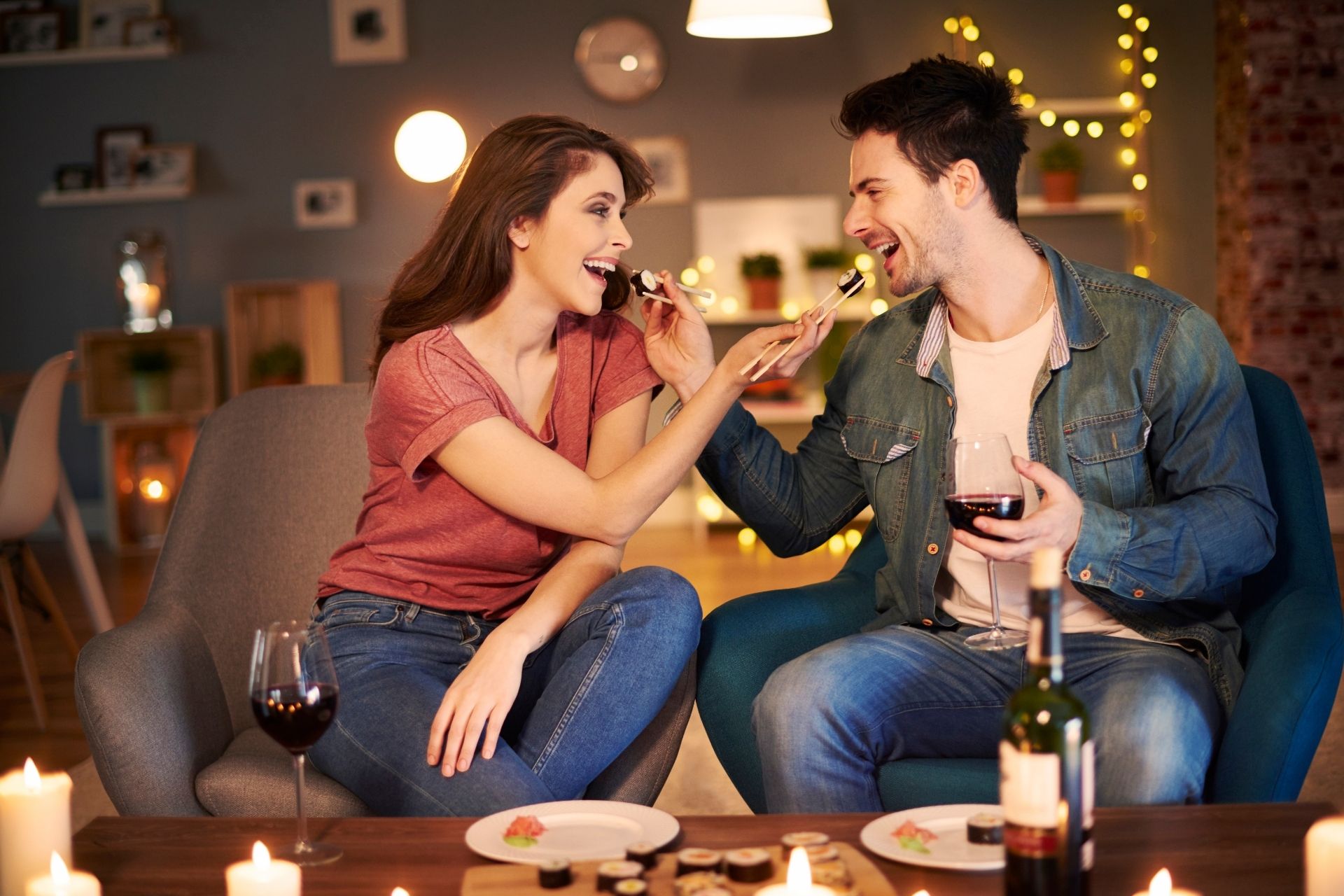 Have a "finger foods only" meal and ensure to feed each other lovingly. Trust me, it can be so much fun. This is one of the most unorthodox date ideas that help in building stronger intimacy.
6. Take A Fitness Class
Exercises are always fun for couples and is one out of the many summer date ideas you could try out. Try out a new fitness class together.
You could check out apps like Daily burn and Fitness Blender which offer a wide variety of workout videos. Chart your health progress and see how your relationship grows, too. It's a win-win.
7. Play The 'Fall In Love Game'
Pick a challenge and write out things that got you attracted to your partner and how, where, and when you fell in love, (more like a narrative essay).
Whoever skips more details becomes the loser. This is one of the fun dating ideas I've incorporated over time.
8. Play Minigolf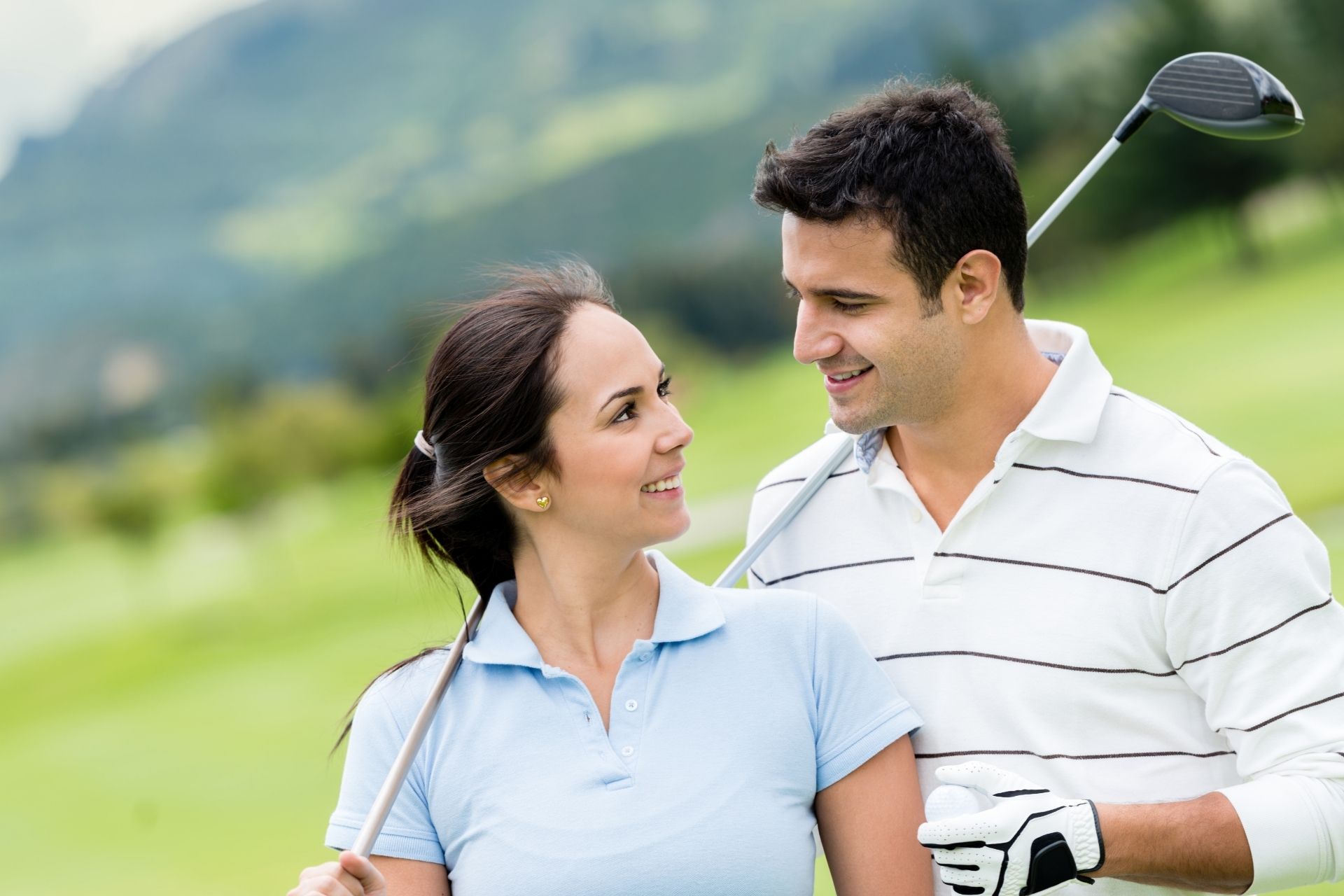 Mini golf is a dating staple for many folks, but you don't have to go out to do a round with your spouse when a golf course might be right in your backyard.
Use ordinary household objects to construct the course – such as cereal or tissue boxes or oatmeal containers, cardboard tubes and books, or stuffed animals to construct a whole course of miniature golf obstacles in your home or yard.
You can even print out scorecards to keep track of your golfers' efforts. So, show your competitive side and play a few rounds.
If you want to make things interesting, you can also make a fun bet, loser buys the winner something nice or does a chore. This is such a creative summer date ideas that get your competitive juices flowing.
9. Break A Record
Try to break a record that no one in your home or family has ever attempted.
Or find a record in Guinness Book of World's Records and spend time trying to break it together – like the most balloons burst by sitting in 20 seconds, fastest time to unravel a toilet roll, most T-shirts put on in one minute and so on.
10. Take Some Personality Tests
Consider getting to know each other better by taking one of the many online tests.
You may be shocked at the results, because it may turn out to be that there are a couple of things you don't know about your spouse. This would give room for discussions on a deeper level which can be fun too!
11. Watch The Sunset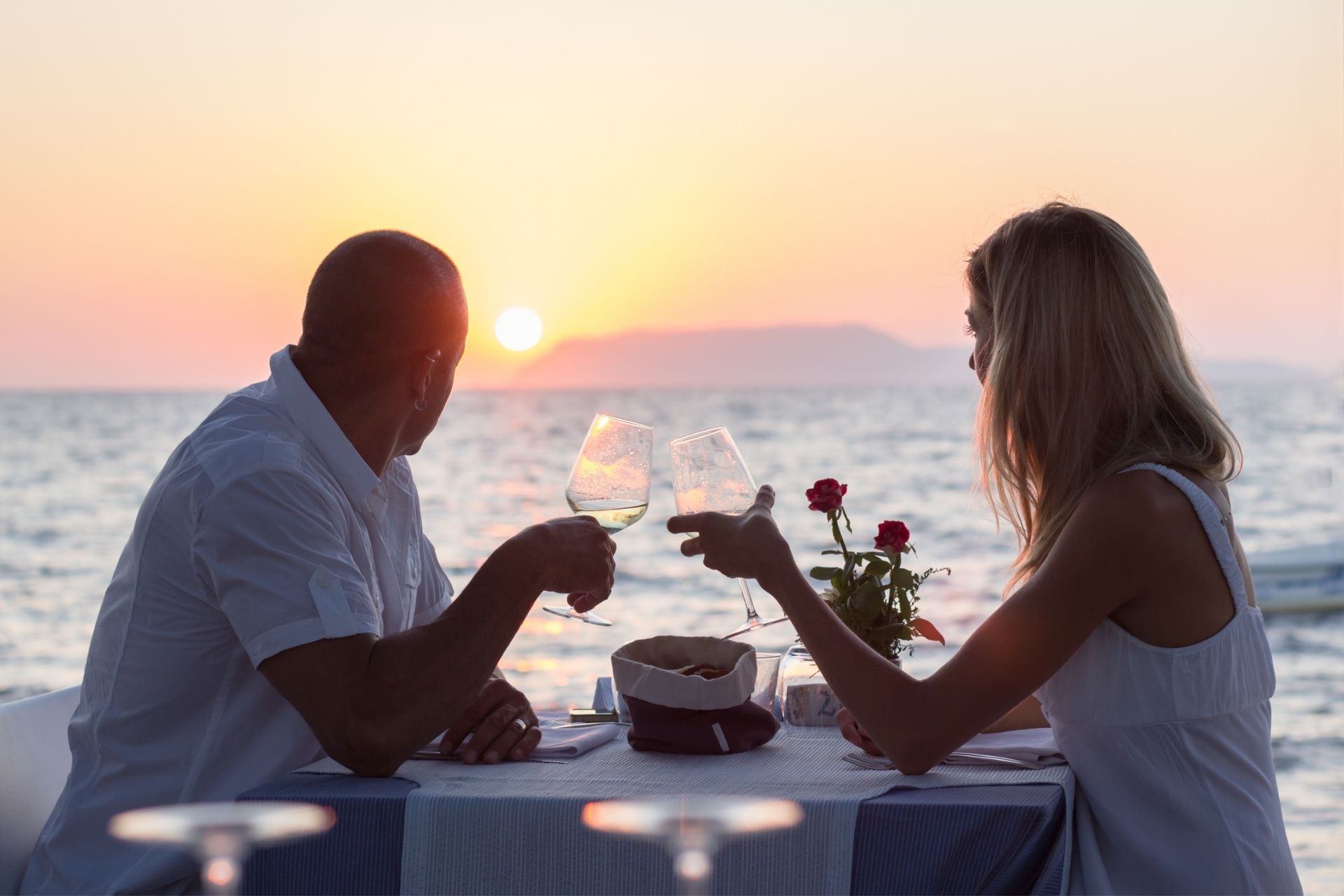 Watch the sunset while enjoying a glass of wine. You can enjoy the beauty of the sunset anywhere you live. This one of my most favorite summer date ideas.
12. Turn A Room To A Fancy Hotel Room
Pick a room of the house and redesign it together. Rearrange all your furniture in the room. Keep your sheets fresh, allow nature in, create a relaxing ambiance through lighting, and have a good time together.
13. Learn A New Language
Choose a language (preferably one that you both like) and find some interesting videos on YouTube to learn – Italian, Norwegian, German, Spanish, French, etc.
This can be so much fun (especially while trying to pronounce words amiss) while also gaining knowledge of the language of interest, don't you think!
14. Have Breakfast In Bed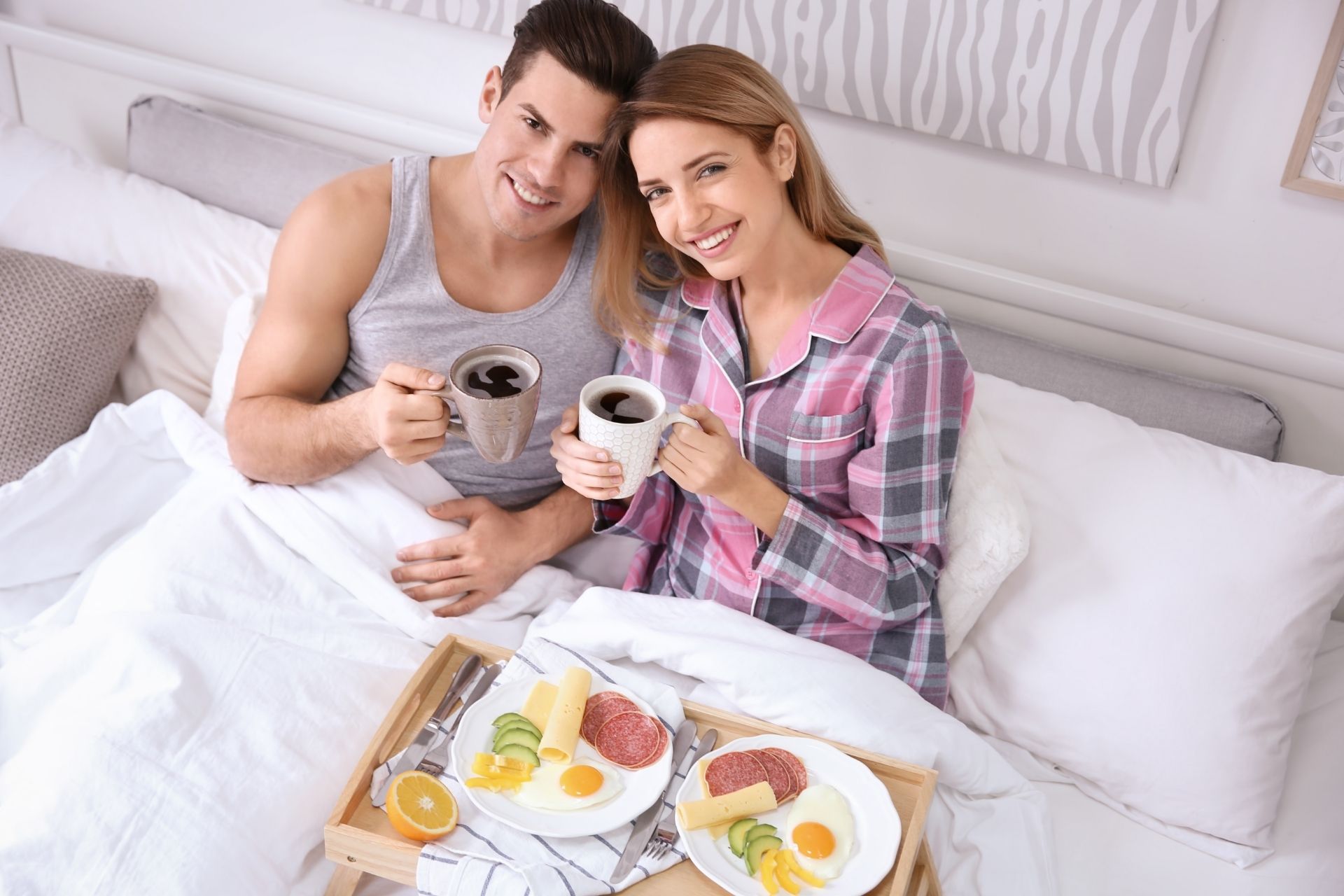 15. Take A Virtual Museum Tour
The usual tourist attractions might be out of bounds, but that doesn't mean you can't get your culture fix.
Many of the world's museums can be visited virtually through Google Arts and Culture, so what are you waiting for? Why not pay a lovely visit!
Summer Date Ideas For Couples
These set of summer date ideas are romantic summer date ideas for couples to rejuvenate, rekindle and reconnect on a deeper level during the summer season.
16. Put Together An Album
Sit down with your laptops and go through all of your favorite photos together, choosing the best ones to put in a special album.
Spend some time compiling the songs that make you both think of each other and your favorite moment together.
This date idea draws you closer together and relives memories of how you got to this present moment in your relationship. Leaving you with all the romantic sparks and smiles glowing all over your face.
17. Host A Grill
Summer is the season of barbecues. Plan the menu and compete on the best item served. Experiment with different toppings until you come up with a combination you and your partner love. Hoolala, how delicious! Yummy!
18. See The Stars
This free romantic date is always a winner. Extend your date nights by sleeping under the stars. There is something totally romantic about marveling over the stars and planets together.
19. Arrange A Puzzle
By doing this you are boosting your brainpower while getting some quality time with your sugarplum. The more fun you have in your relationship, the more positive you feel about your partner.
20. Paint With Watercolors
Get some cheap watercolor sets and some pieces of paper and sit to paint your best masterpieces. You also could look up a painting tutorial online and paint at home together.
Regardless of how your painting looks, couples who work together on a project can have fun and also walk away with a sense of satisfaction and accomplishment.
21. Plot A Scavenge Hunt
Surprise your lover with a romantic scavenger hunt that leads to you to a night of endless possibilities. Using sticky notes, write out clever clues that lead your partner to different locations around your home until they hunt down their thoughtful prize.
Scavenge hunt helps exercise the mind by reinforcing problem-solving skills. They can also be a good exercise for the body and fun for you both.
22. Relive A Sports Game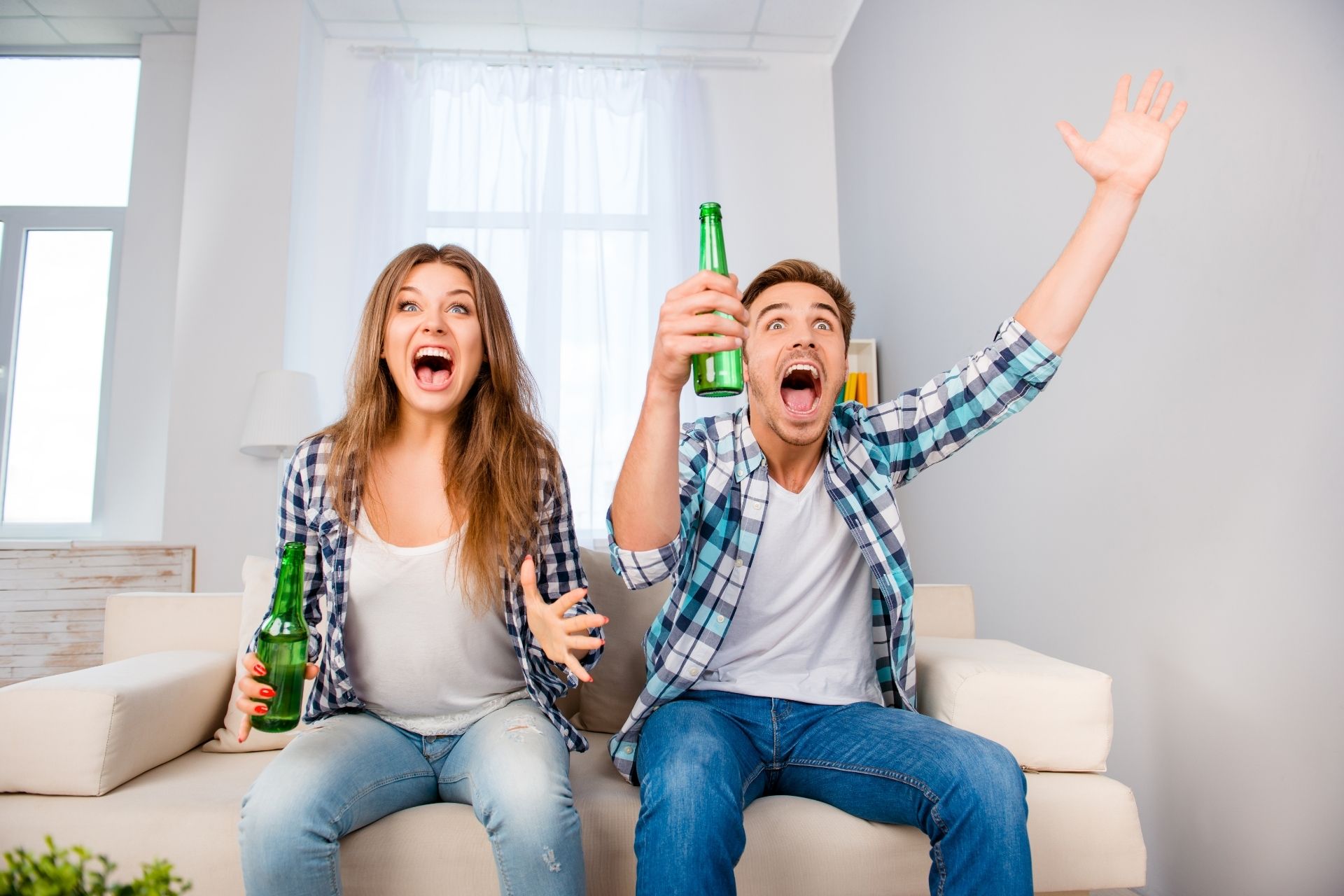 There's nothing stopping you both reliving some of the highlights from games gone by. Grab some beer, eat nachos and hot dogs, and cheer for your favorite team.
23. Write A Letter
Often, we wait too long to tell loved ones how much they mean to us until it's too late. Let your partner know just how much their support has meant to you by writing them a note that they can keep until the world gets back on its feet.
When having dinner you can give them the letter to read – or perhaps ask them to write yours and read them at the same time.
Also, give your lover a challenge by writing a list of topics you both can write on. The list could be; ' Ten things you do that make me laugh', '12 things I appreciate about you', ' Ten things that make me feel loved by you'… the list is endless. Love letters are a physical memory that will last a lifetime.
24. Water Balloon Fight
Make for a more intense and fun date and challenge each other to a water balloon fight or a super soaker fight on a really hot day. It is a fun classic that is easy and approachable and is very entertaining from start to finish.
25. Hold An At-Home Wine Tasting
Wine tasting as one of the coolest summer date ideas is such a nice way to spend some quality time with your closest person in a warm and intimate environment.
Pick up a few bottles you've wanted to try – whiskeys, champagnes, even root beers. Portion them out into little glasses, and compare and contrast the flavors. You could incorporate blind tasting too.
26. Include Candy Tasting
It's just like wine tasting.
27. Play A Video Game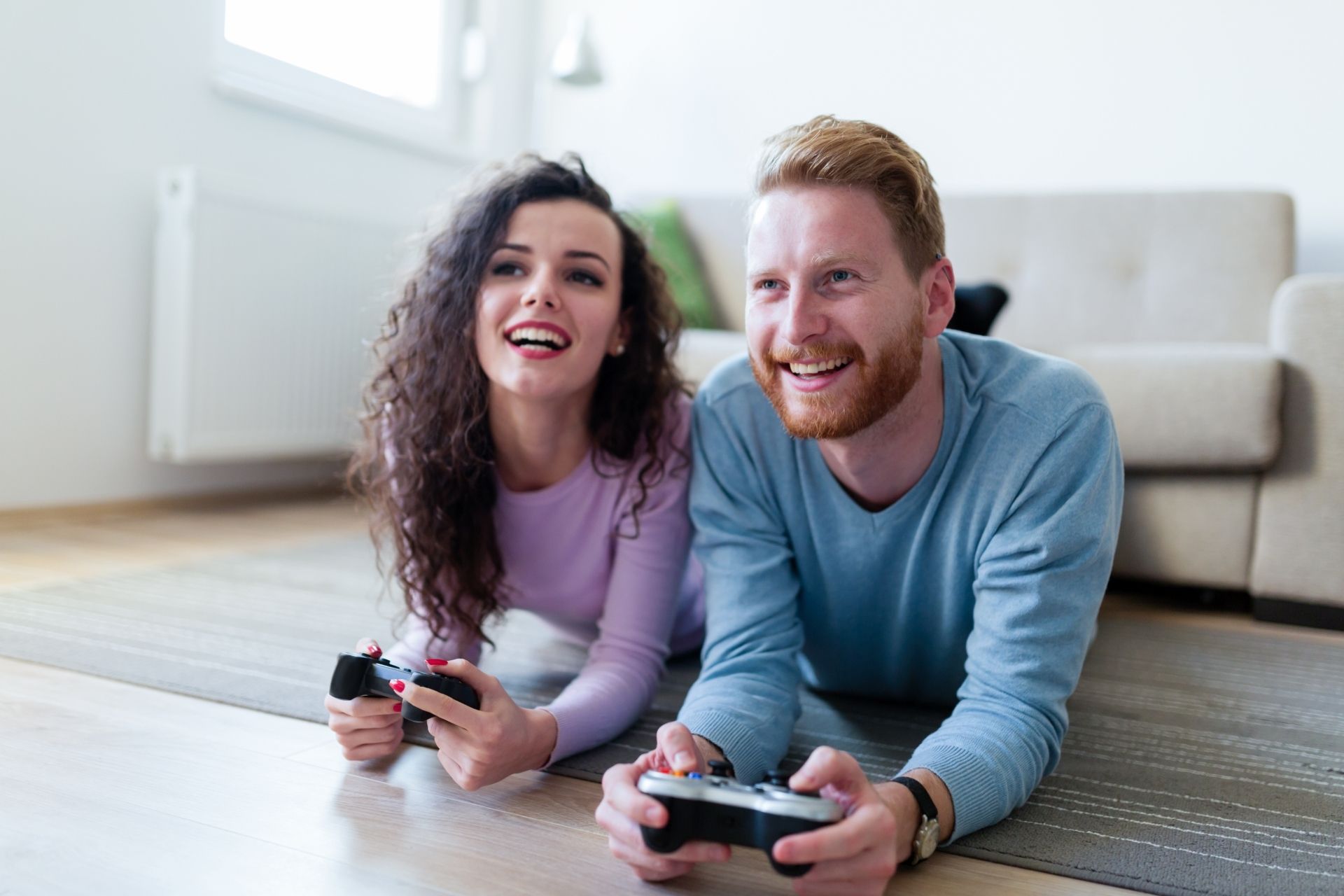 Games are a great way to disconnect from our current situation, forget about problems and get involved in some brain-stimulating fun together.
Now is the time to dust off that old video game, or finally you get to play two-player mode on your shiny new game. A little friendly competition can actually draw the two of you closer.
28. Sing Out
It is super fun to learn a new song together, as it helps synchronize your body and your brain.
Find videos with song lyrics online or turn the subtitles to create your own karaoke night right in your living room. This can lead to more feelings of love and attraction.
29. The "Picture Date"
Test your artistic side. Take a picture of your partner and then describe what each posture means to, or look like to you. Wacky poses are also very interesting to incorporate.
30. Have Your Bonfire
One of the best summer date ideas ever is building a bonfire. It will give you a good opportunity for some warm romantic feel of togetherness. You can tell ghost stories, sing campfire songs, bake potatoes while sitting around a bonfire.
A bonfire could also be a nice setting for a couple's photoshoot.
Creative Summer Date Ideas
Creative summer date ideas are fun activities couples can do during the summer season; these creative activities range from reading a book together to playing fun couples games.
31. Indoor Rock Climbing Isn't A Bad Idea
Opt for a couple of hours of indoor rock climbing. Rock climbing requires teamwork and trust, which are vital to successful relationships. You'll get a good workout in as you support each other through the various climbs.
32. Spend A Day In The Garden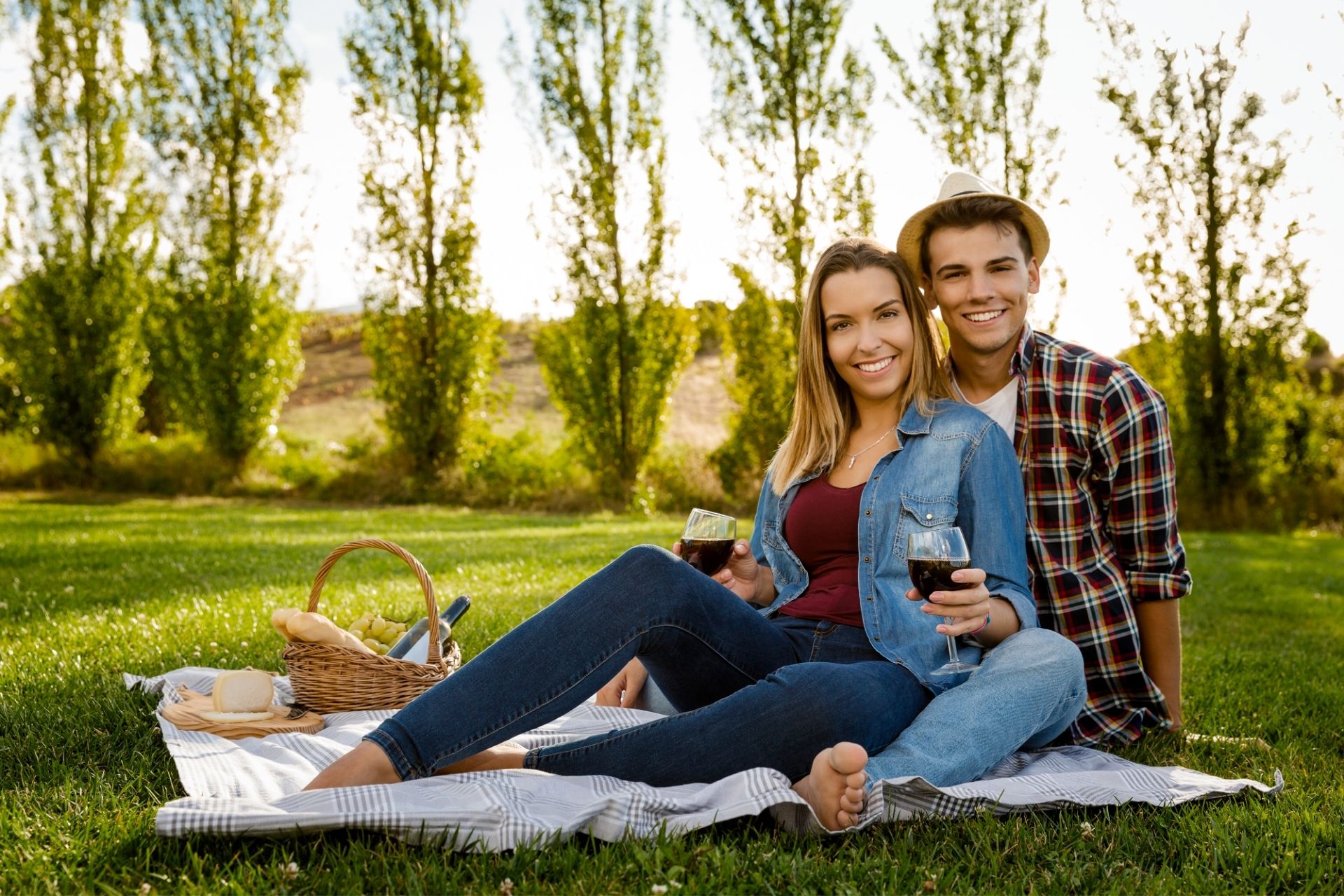 Spend a day in the garden and plant some seeds or nurture some plants.
33. Share A Laugh At The Comfort Of Your Home
During these challenging times, it's important to stay cheerful.
Whether you actually write your own jokes and practice your stand up comedy on each other, or bring some of the worlds' funniest comedians to your TV screen, having a good laugh will be good for you both as it is a great way to have some quality time together without any pressure.
So, lighten things up with a good laugh.
34. Take A Cooking Class
Whether you are learning to make pasta by hand or a foreign soup, a cooking class is a fun way to bond with your partner.
Go online, pick out a challenging recipe, and figure out how to make it together. Pick a cuisine you are not very familiar with or make something from scratch such as fresh charcuterie, candy, or beer.
Trying something new will change things up and give you a fun activity to bond over.
35. Go Back In Time
It's always so fun to go back and remember all the things that have happened in the years past. Find a game to play for two and enjoy reliving your childhood.
Some games from your youths can be nice too. Doing a cute throwback is a great way to springboard a conversation about each other from way back that you may not have had for a long time.
36. Rooftop Can Add
A rooftop is a beautiful place for a peaceful getaway. Take advantage of this summer by heading to a rooftop and splurging on cocktails. There's nothing more romantic than the ambiance of city lights as the sun goes down.
37. Read A Book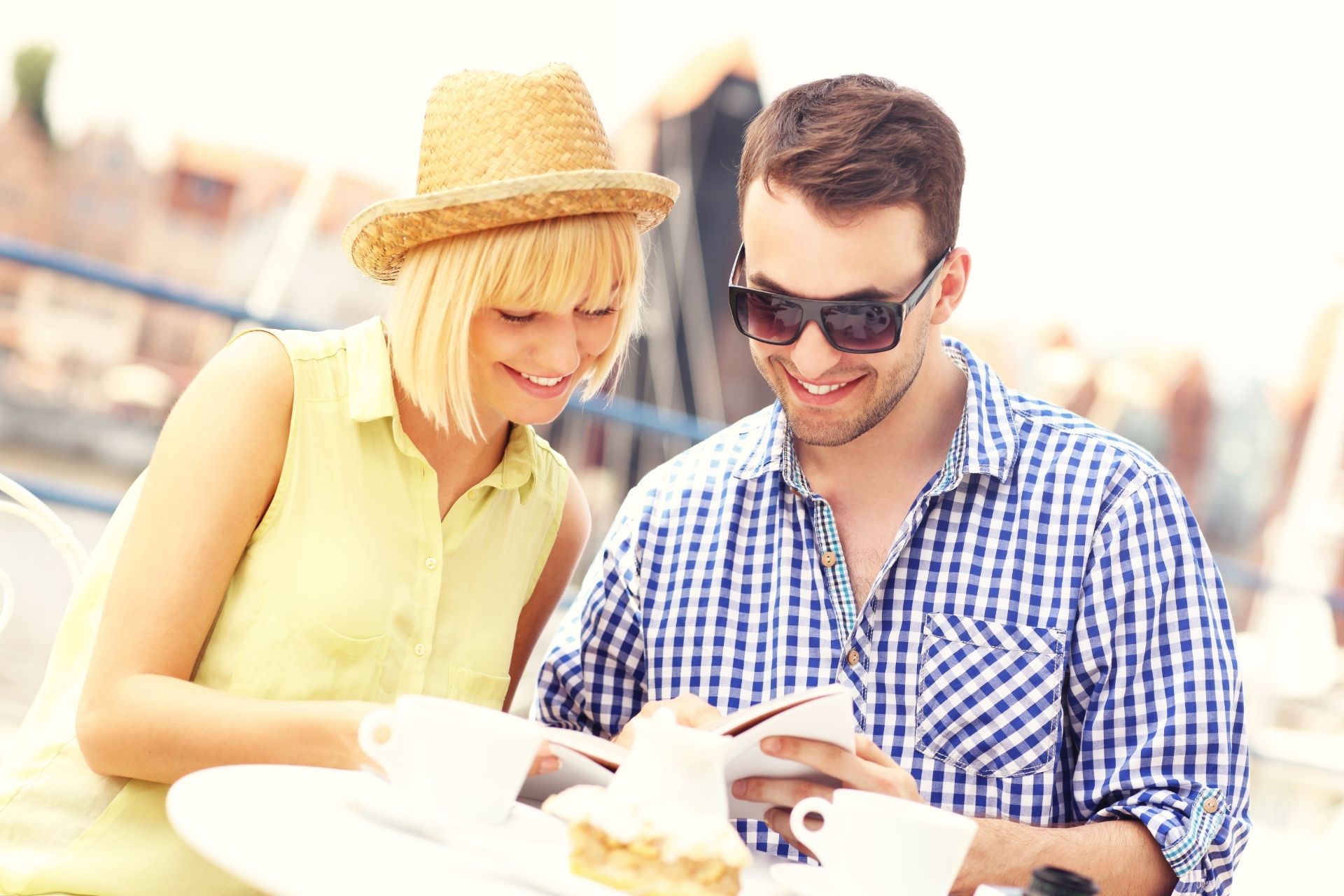 Pick a book to snuggle up with and read together. It could be a romance novel that suits your style, then deliberate on each chapter, or share your views about what each idea communicates to you.
38. Take A Bubble Bath For Two
It is so romantic! Just try it out and give me feedback. I'll be waiting in the comment section below!
39. Go Camping
This is one of the evergreen summer date ideas. You can have an at-home camping adventure, with a blanket-fort-turned-tent in the living room.
Just grab the couch cushions or some chairs and blankets and you've got yourself a cozy hideaway. Once you are inside your cozy hideaway, grab some flashlights, and exchange spooky stories. Or better still, if you have a backyard, pitch a tent and go camping.
40. Play The 'Truth Or Dare' Game
How interesting can it get?
Free Summer Date Ideas
Whether you need some inexpensive summer date ideas, cheap or free summer date ideas this set of fun activities for couples during the summer season will give you and your partner a fun memorable experience without spending a dime.
41. Try A New Craft Together
There are countless crafts you can turn your hands to. You could knit, make mosaic, iron flowers into paper for some beautiful handmade stationery, etc. Just pick a project you'll both enjoy and that's fairly easy.
42. Bake A Cake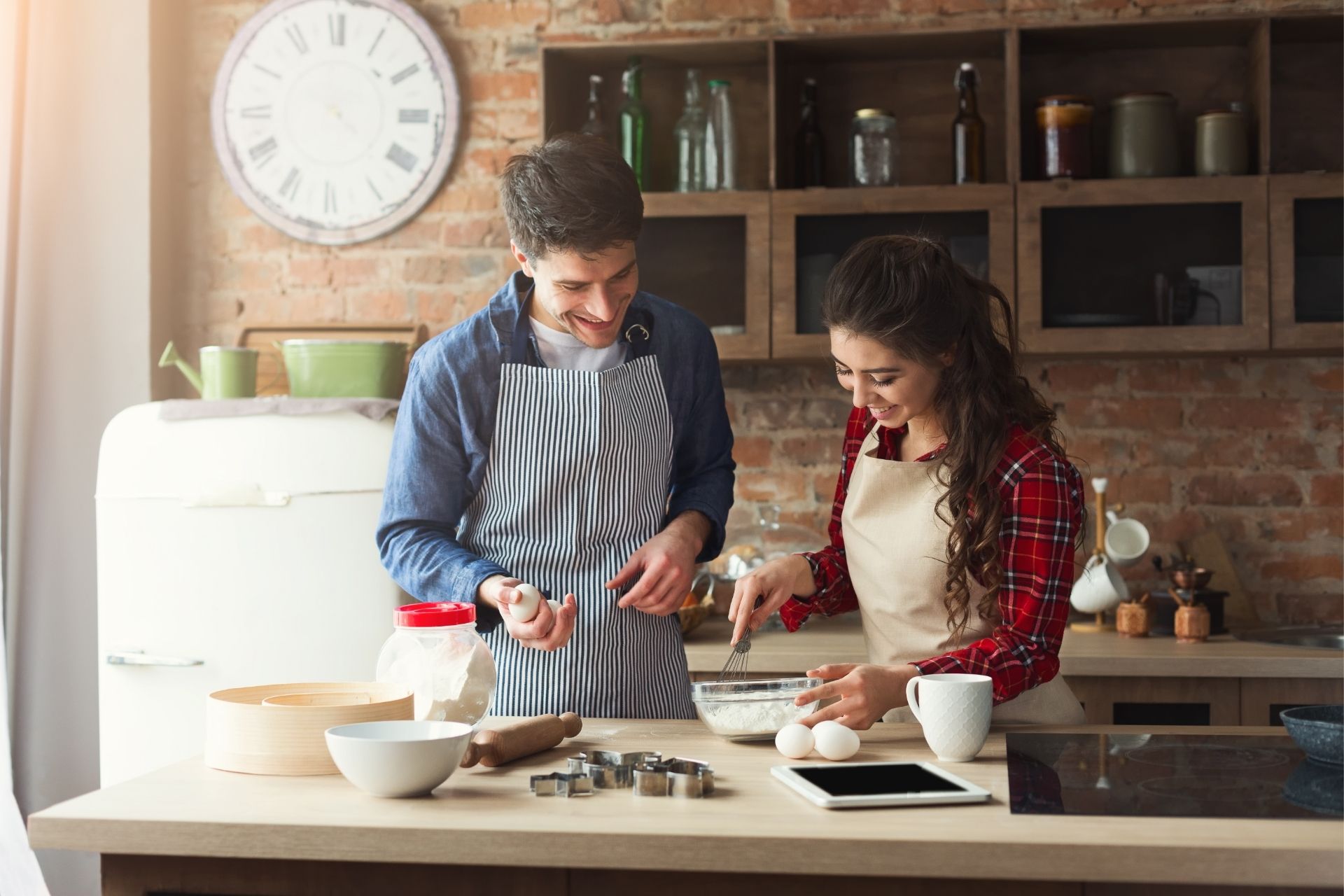 Baking as one of the numerous summer date ideas can be so interesting, especially when doing it with your special one.
First, turn on an iconic baking show. After you get all inspired, come up with a master plan to bake the most extravagant cake ever. It brings you closer together because you have to use your patience, negotiating, and listening skills.
43. At-Home Spa!
A massage is one of the indoor summer date ideas that keep you relaxed. Get into comfortable clothes and put on your favorite music.
Now sit back and relax. Pamper your partner to feel closer together. Do face masks, paint each other's toes.
Follow an online tutorial to learn the basics, or just make a gentle start and listen to your partner about what feels best. An at-home spa date can be very comforting and romantic – without the huge price tag.
44. Play A Card Or Board Game Together
This is perfect, as long as you are not too competitive. Put on some fun music and spend a few hours challenging each other to a game of – monopoly, chess, twister, etc.
A little friendly competition can get the sparks flying again in your relationship. You can learn more ways to get the spark flying in your relationship here.
45. Plan A Fantasy Vacation
Plan the trip you've always dreamt of taking. You can scout through Pinterest, Instagram, or look through your many travel books so that when the jet-setting becomes feasible again, you can finally take the vacation.
46. Have A Dinner Date Night
Put on your glad rags and transform your dining area into a romantic restaurant for two. Light some candles, turn on some mood music and set the table with fancy new dishes and a bottle of wine.
Keep the TV and your phones off, so you can get deep in conversation with your special one. This is one of the hot date ideas I love the most.
47. Themed Dinner Night
You can also turn a theme night where the dinner and movie tie in together. Also, you could pick a country you've been wanting to travel to and cook dinner together.
This enables you both to feel as though you are a part of, or experience a piece of the movie watched or leaves you with a prelude of what the country feels like as you eat or taste a part of their meal.
48. Play A Funny Soccer Game Just For The Two Of You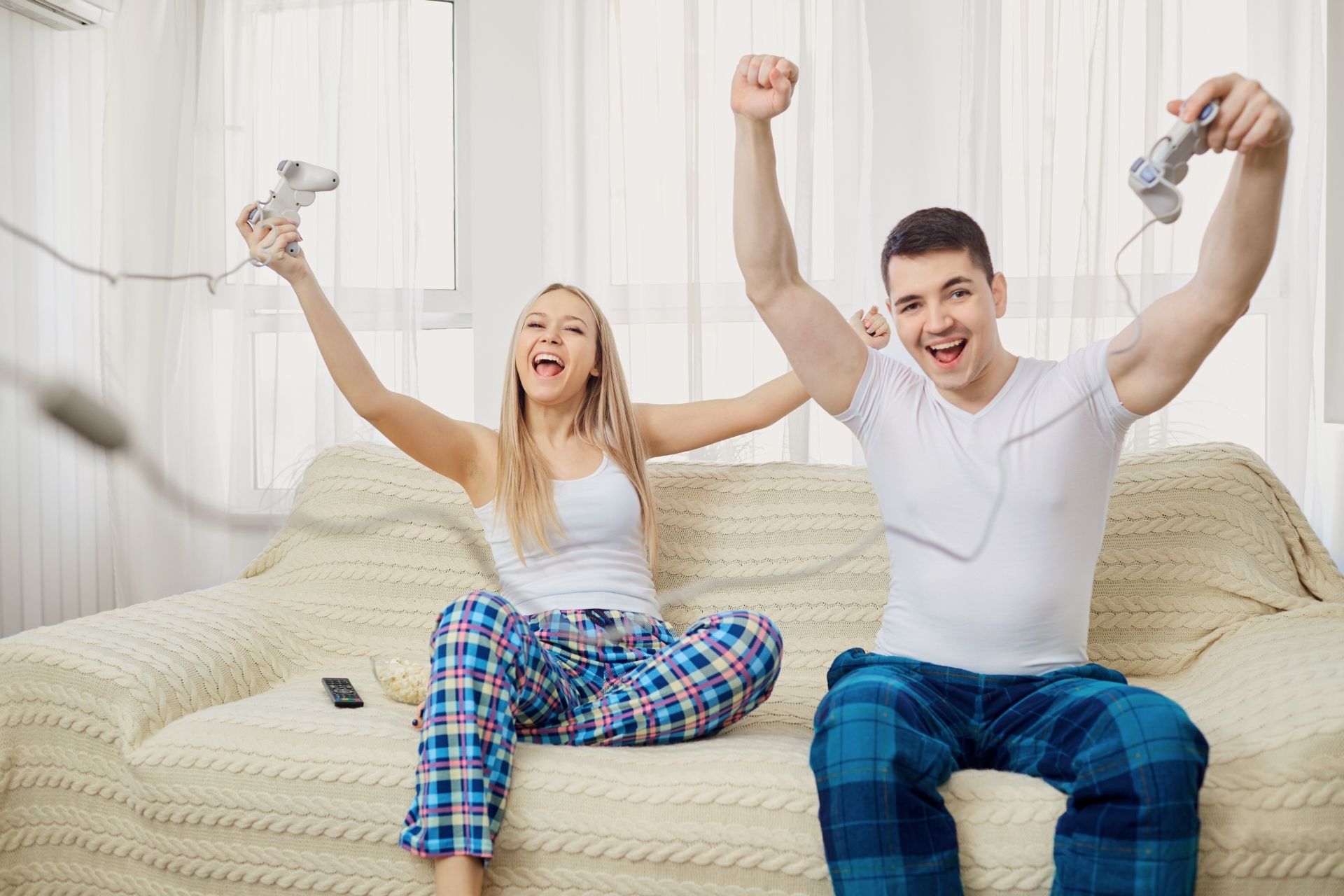 49. Make A Bucket List
Make a bucket list of what you want someday – all those things you've talked about as a couple; big, small, seemingly impossible, next year, decades, or a lifetime.
Jot down everything together. This provides you with an ample opportunity for conversations and provides a way to better include each other's thoughts and feelings (consideration) into the future.
50. Schedule A Virtual Couples Therapy Session
Use this date idea to invest more into your relationship by engaging in therapy sessions online. You'll be amazed at how much knowledge you'll gain (even together).
It is one of the social distancing activities for couples to engage in that will teach you How To Be A Better Spouse.
In Summary: Summer Date Ideas
Thanks for the read! Do not forget to communicate back to me which of these summer date ideas works for you the most in this season. Enjoy!
Pin this for later!