It's not just women that like hearing good things about themselves, men also love it. Compliments for men is one easy way to appreciate your man and boost his ego. Your man definitely wants to be loved, respected, and appreciated.
As a lady, there are numerous sweet words for boyfriend which you can use to win his attention and his heart and if you've already won his heart, these compliments for your man will help you keep the flames of romance alive in your relationship.
These romantic compliments for men are one of the ways men know that you affirm their presence and the use of such compliments for your boyfriend satisfies their inner cravings to be noticed, respected, and loved.
There are several types of compliments for men such as compliments for boyfriend, compliments on a guy's personality, and compliments on a guy's dressing.
The good thing about sweet words for boyfriend is that once you're familiar with it, you'll have no problem following the routine: how to compliment a guy on his personality, how to compliment a well-dressed man.
When complimenting your man, always remember to;
Be sincere!
Appreciate his efforts!
Make him feel important.
Choose something unique about his personality and make praises out of it.
Ensure you always support him especially in his favorite hobby and career.
Speak kind and sweet words to him always.
And finally, don't always wait for a special occasion before complimenting your man, let it be a part of you.
Below are more ways in which you can shower compliment for men to those that you know, whether he is a friend, a husband, boyfriend, or partner.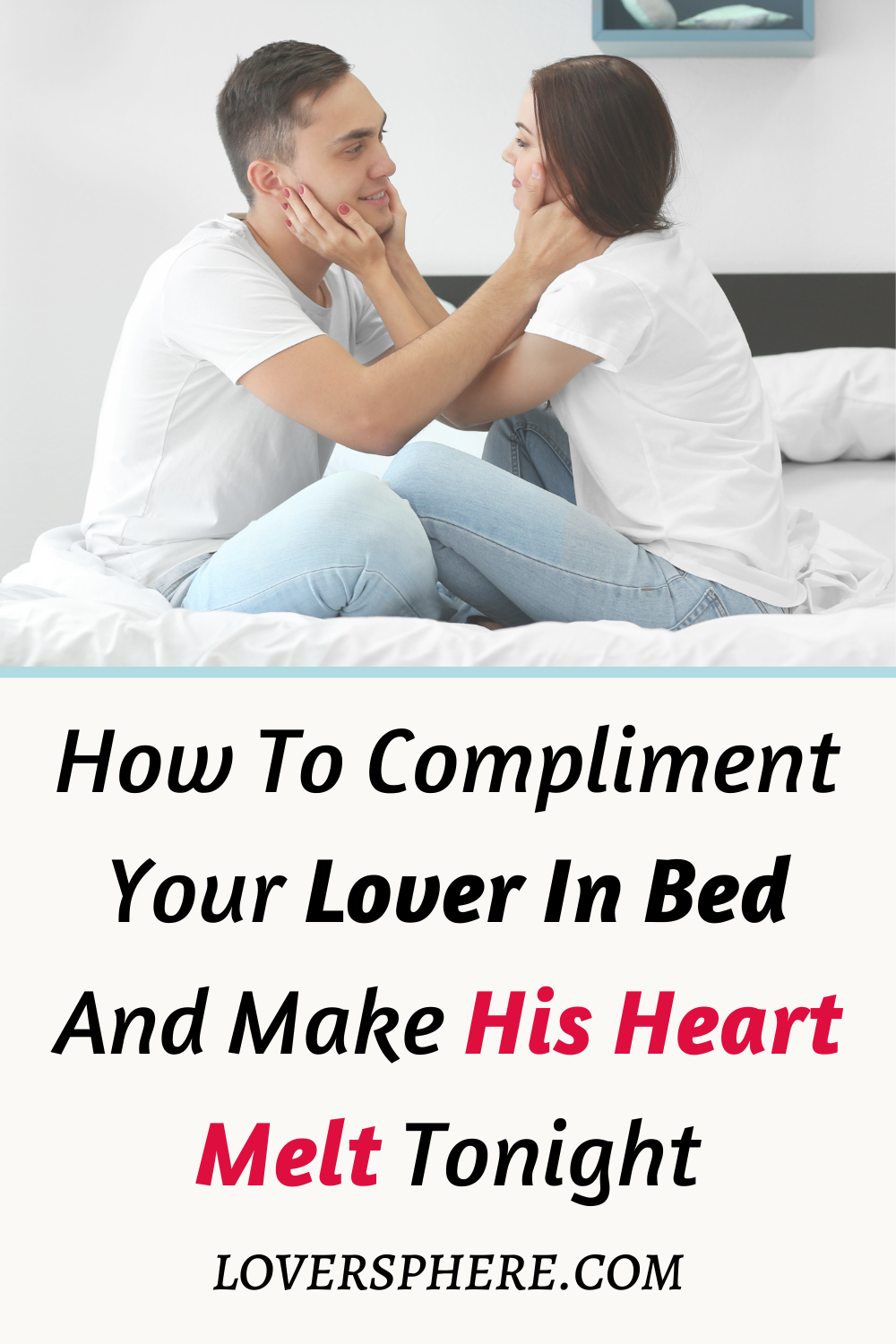 Compliments For Your Man
These compliments for men will make your love life wax stronger. These sweet words for boyfriends is an authentic and effective way to make your man feel good about himself. Below are compliments for boyfriend to try out on your man today that he probably wants to hear more often.
1.  You are such an incredible guy.
2.  I am so lucky to have you in my life.
3.  You are the best man out there.
4.  You are a rock star.
5.  You are so irresistibly charming.
6.  Spending time with you is always a thrill for my heart.
7.  You never fail in putting a smile on my face.
8.  You look extra manly today.
9.  I feel like I'm inside a fairy tale whenever I'm spending time with you.
10.  You look remarkably hot.
11.  I believe in you.
12.  Thank you so much for cooking for me, love. I really appreciate it. And this is delicious!
13.  Thank you for listening to me. I really appreciate you letting me vent.
14.  You become a better version of yourself every time I see you.
15.  I trust you.
16.  What a marvelous gift you are to me.
17.  You leave me breathless.
18.  You own my heart.
19.  You are the best.
20.  You are my world.
21.  I love watching you work. You just keep getting better at it. And I love the view.
22.  I've never felt more loved than when I'm with you.
23.  You make me feel beautiful, even when I'm not at my best. That smile of yours says everything.
24.  You're the reason I keep hoping the world can be better. And it is better with you.
25.  I love spending mornings with you. Your smiles and hugs are better than the strongest coffee.
26.  Are you sure that you did not have any girlfriend before because it's so hard to believe.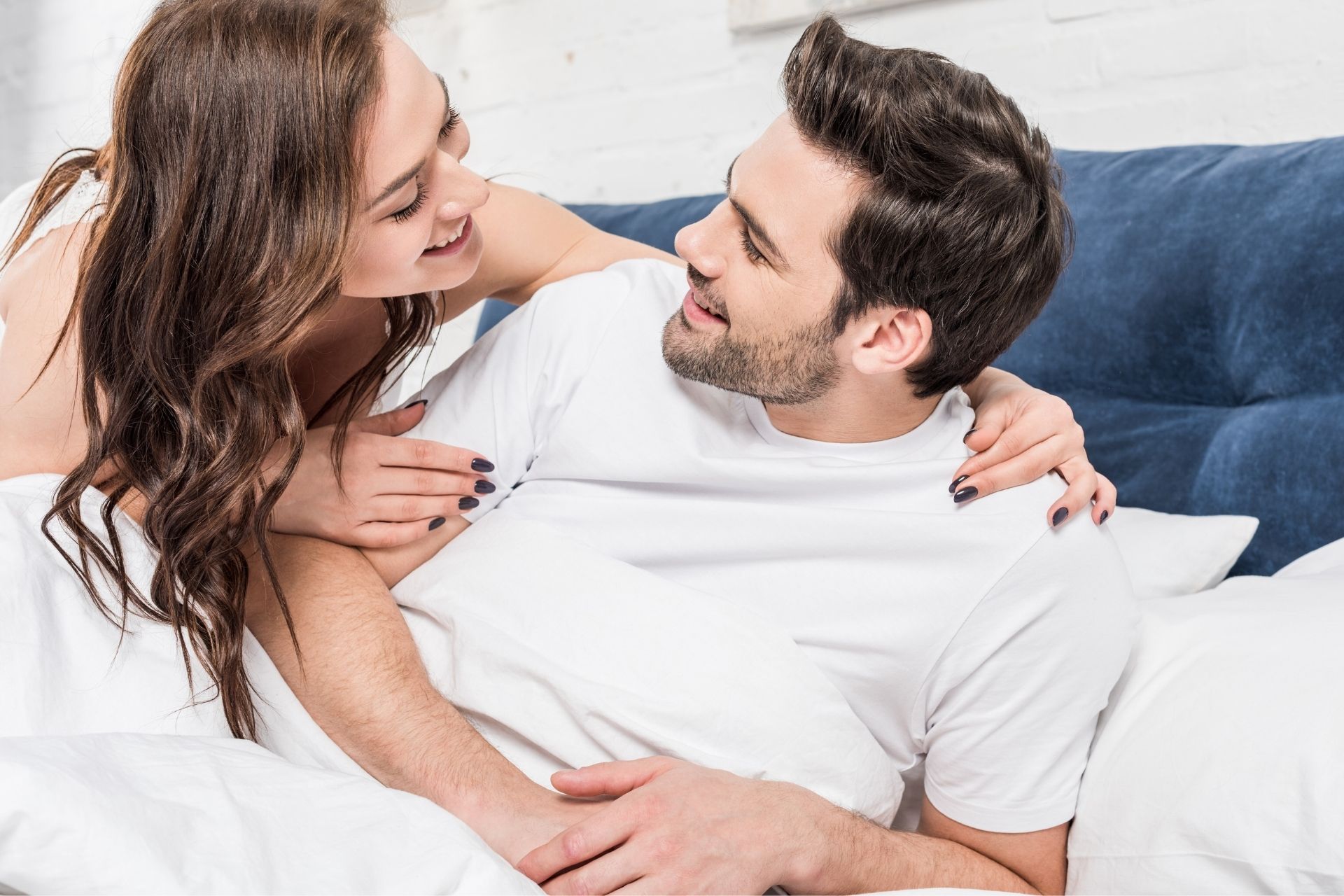 27.  You got a sweet smile.
28.  You are an interesting person. Did National Geography discover you?
29.  What is your dream? Whatever It is I want to be a part of it.
30.  Your voice is really something I want to hear.
31.  I'm proud to be yours.
32.  Thank you for being mine.
33.  You are the best thing that's ever happened to me.
34. I want to spend my forever with you.
35.  Without you, I'd be so lost.
36.  Giving you my heart is the best thing I ever could have done.
37.  I am so lucky to have you as my boyfriend.
38.  You got away with the perfect crime when you stole my heart.
39.  Coming home to you is one of the best parts of my day.
40.  My heart explodes with excitement whenever you are near.
41.  I don't need the pillows anymore, your broad chest will do.
42.  You are so good at fixing things.
43.  I love talking to you.
44.  I admire your strong sense of confidence.
45.  You are my favorite weakness.
46.  Whenever I'm with you, I get butterflies in my tummy.
47.  Your attractiveness is off the charts.
48.  You're amazing at everything you do.
49.  The world seems to have a shortage on good guys. You are actually one of the few.
50.  I like how genuine you are.
How To Compliment A Guy's Personality
If you're looking for how to compliment a guy on his personality, then you're in the right section. These compliments for men will make him go completely crazy over you. Continue below for more compliments for your man he can't resist.
51. You are such an inspiration to everyone.
52. It was wonderful having you around, the warmth of your personality robbed on me.
53. You have an aura that is so lovable, commanding, and warm, it is quite irresistible.
54. You are so full of integrity.
55. You are wise beyond your years.
56. You are just so funny, you got everyone laughing at the table.
57. You are such a gift. Your ability to stay calm in turbulent times gives me hope.
58. You are such an entertainer; people should come to watch sometimes you know?
59. You always make people feel so comfortable when you speak to them.
60. I admire the way you handled that situation. You treated others with respect and took calm, decisive action. You set a good example for others.
61. You're the best listener I know.
62. You have a knack for saying what I need to hear.
63. Corny as your jokes are, I can't help smiling when you tell them.
64. I love how much energy you put into lifting people up.
65. I don't know anyone with a bigger heart or a more beautiful mind.
66. You have a wonderful personality.
67. I love how open-minded you are.
68. I love the way your brain works. Your thought process is astonishing.
69. It's amazing to me how you always say the right thing.
70. I wouldn't change a thing about you.
71. You're a gift that keeps on giving.
72. Your heart is made of gold.
73. I feel so lucky that you stick by me even when I'm being difficult.
74. Even though you look like Brad Pitt, your personality is still your greatest asset.
75. You're the sweetest man I've ever known.
How To Compliment A Man For His Dressing Or Dress Sense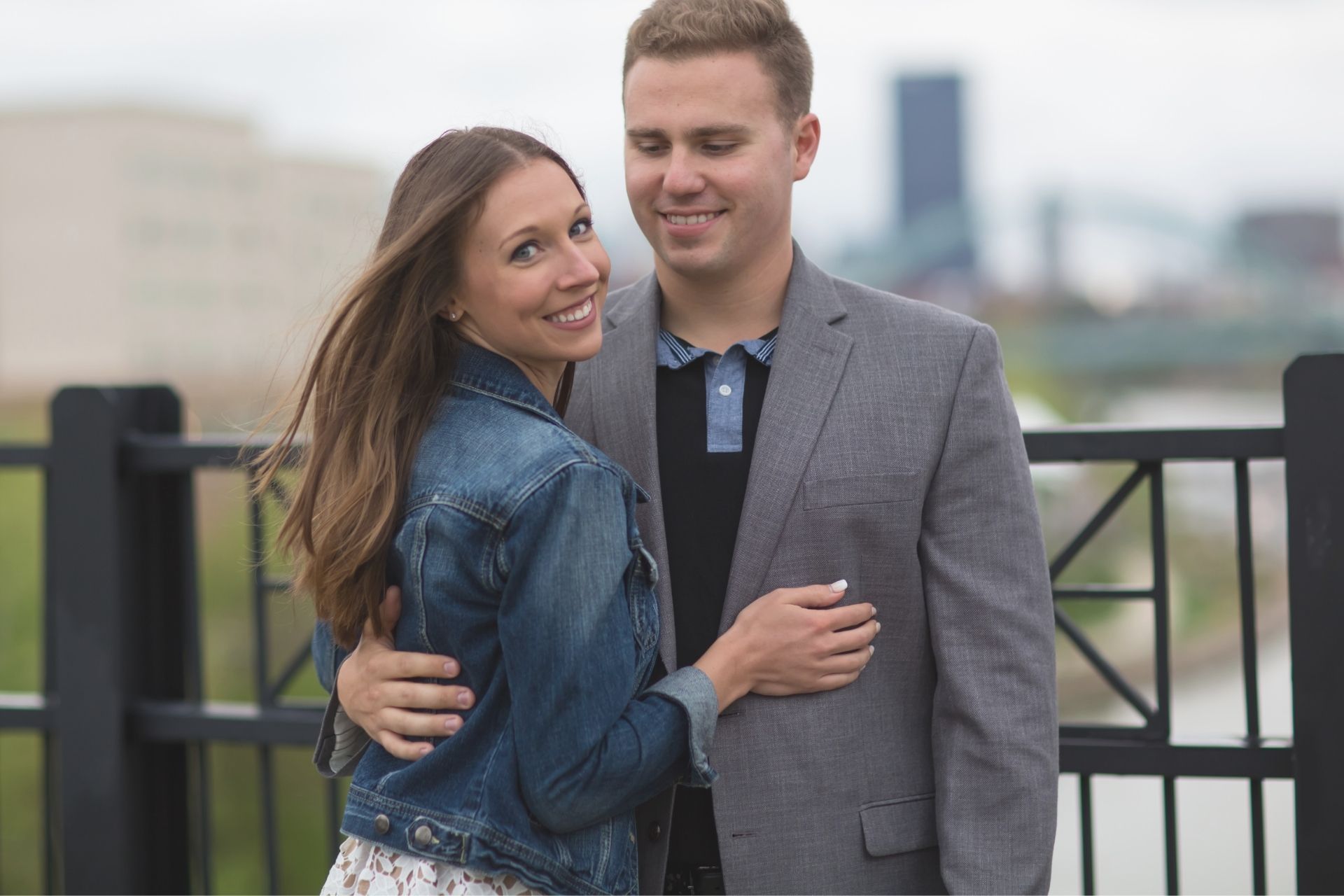 Men put effort into how they look and should be complimented for it. They too know how to look good. This section of compliments for men contains alternate ways on how to compliment a well-dressed man. Enjoy!
76. Your style is undisputed. It's yours and only yours.
77. Every time I see you, I notice how good you always look.
78. That color you are wearing looks really good on you.
79. You smell amazing.
80. What a perfect outfit! It looks great on you.
81. I can't get tired of looking at you.
82. You. Look. AMAZING!
83. Your beard looks nice today
84. You look great in those pants.
85. That shirt really brings out the blue in your eyes
86. I love your curly hair.
87. You're such a sharp dresser!
88. Whatever your hair is doing, it always looks hot. How is that possible?
89. Those glasses really bring out your eyes.
90. How do you always come up with such amazing outfits?
91. Your style is everything.
92. Excuse me sir, are you famous?
93. We need to come up with a special thing to do, just so you can be wearing that outfit while we do it.
94. You look so handsome in that tie.
95. Your shoulders in that shirt! You could have beat out Chris Hemsworth for the Thor role with those shoulders.
96. Justin Timberlake should borrow some of your moves, baby. You make a woman's head spin.
97. I have a hard time not staring at your a** in those jeans, baby…
98. Did you get a haircut? It looks really good on you.
99. Are those new glasses? You look nice in them.
Compliments To Give Your Man In Bed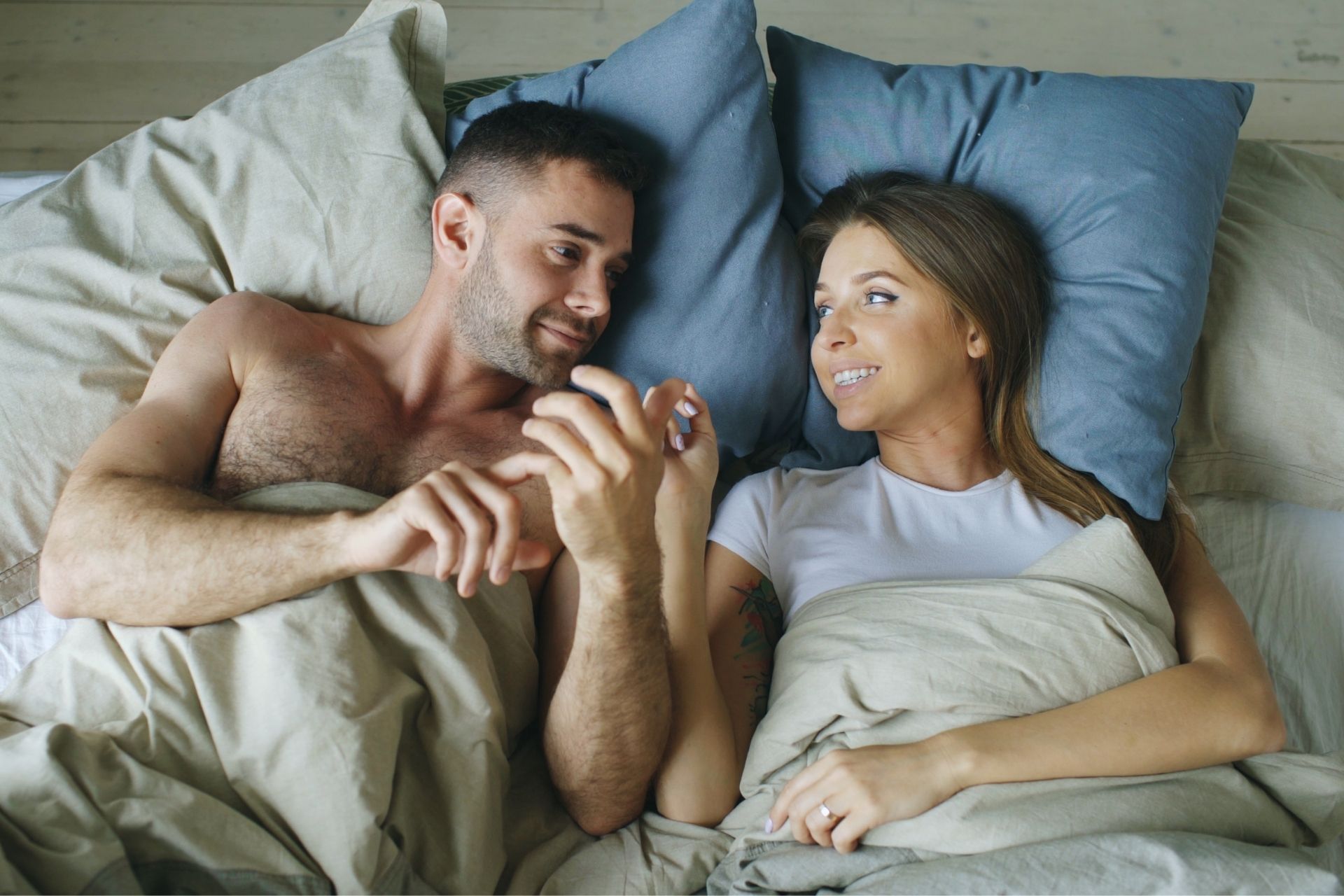 101. I've been waiting for this all week.
102. Please don't stop, you do that so well.
103. You're so big!
104. I love your hands on me.
105. You're so good at going down on me.
106. I've never come like that before.
107. Damn, you just won the lottery.
108. Do whatever you want to me.
109. That was so good, I don't even care if you go out to the bar to watch the game with your friends even though I have no plans.
110. Let's make it a night to remember.
111. I love kissing every inch of you.
112. I love it when you touch my pressure points.
113. Your moaning drives me crazy.
114. You're the best partner I've ever had.
115. You taste delicious.
116. That feels amazing.
117. You're a great kisser.
118. I can't wait to feel you inside of me.
119. You're making me so wet.
120. You're everything I've ever wanted.
Guys love sincere compliments; lavish it on them. These great catalogs of compliments for men will boost your arsenal of compliments and sweet words you can try today.
You don't only complement a man's physical attribute, personality, or dress sense; you can also compliment his ability in bed, and here are 30 easy ways to do it.
Also, are you looking for more resources, check out how to keep your man happy in bed, what men want in relationships, and 10 hurtful words to avoid saying to your man. 
See you next time! Don't forget to comment with your favorite compliment or sweet words. Ciao!
Pin this for later!