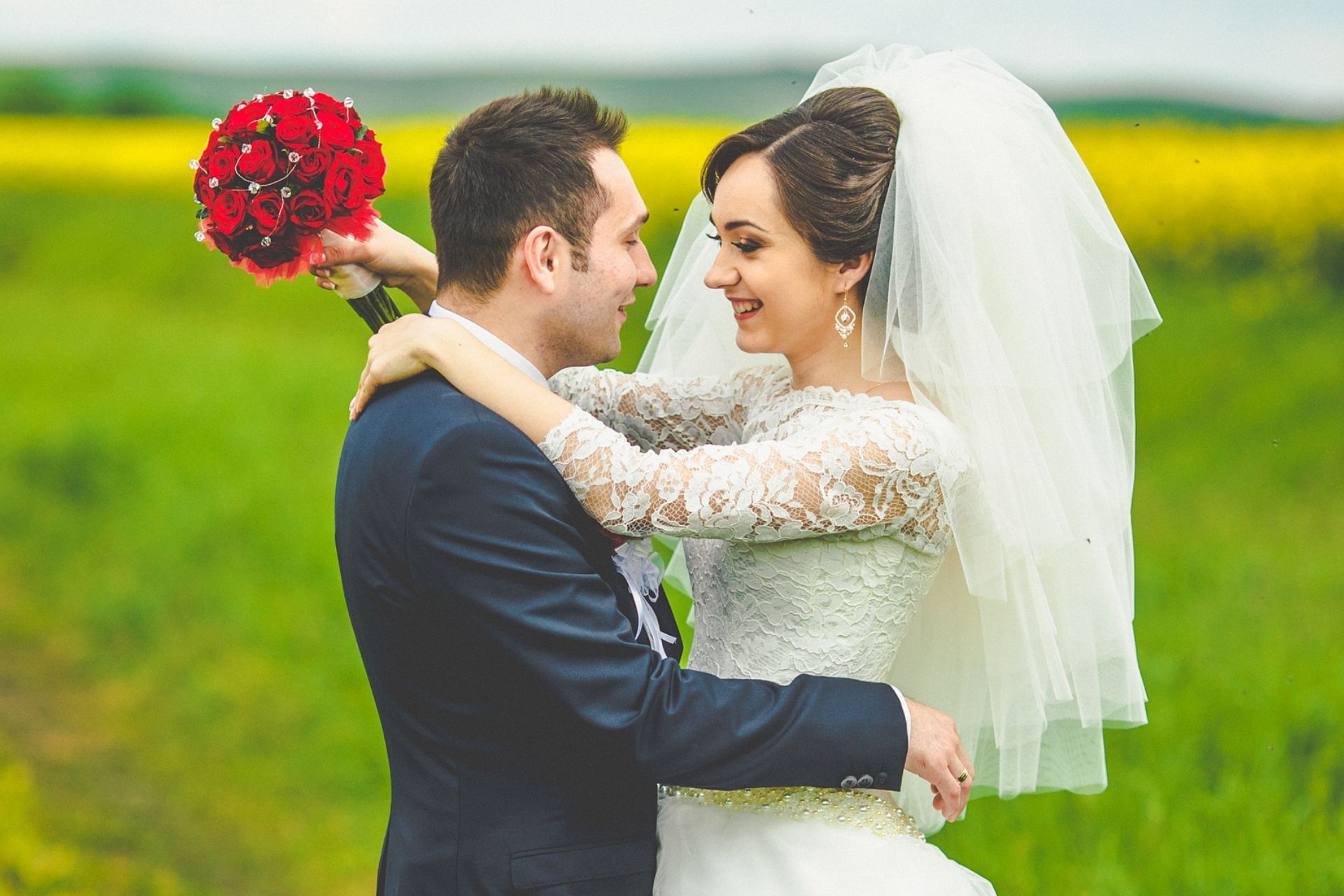 Wedding vows for him are a great deal and generally, wedding vows are the most important part of a wedding in my opinion.
Because it is in that moment that you can really tell your partner how you feel about him or her and share your innermost thoughts that are deep in your heart for them.
There are a lot of ways you can go about professing your love or wedding vows for him; you can either chose from the classic traditional wedding vows for him spoken by billions of people over the years or chose to say your own uniquely heartfelt wedding vows for him personally tailored to your relationship.
So how do you decide the traditions to leave behind and those to incorporate?
First of all, let's get to know the reasons behind wedding vows. Wedding vows to him or wedding vows, in general, are all about the commitments and promises you're making to your partner about your marriage.
They do not only consist of vows to just marry you but also to go above and beyond for you no matter what that looks like for you.
It doesn't matter if you choose the traditional "to have to hold, in sickness and in health" or if you want your own completely unique version, the key is to pass the information, make the commitment, and then put in the subsequent work to make your marriage work and avoid divorce.
Over the course of being married for over 25 years, I have made some mistakes, learned some lessons along the way, and build my marriage to the version I wanted it to be.
Nevertheless, if you've chosen to write your own unique wedding vows for him, you'll need guidance, examples, and samples to draw inspiration.
On that note, I've compiled the best 100 wedding vows for him that make you cry. They consist of heartfelt wedding vows for him, traditional wedding vows for him, funny wedding vows for him, and short wedding vows for him. Let's dive in!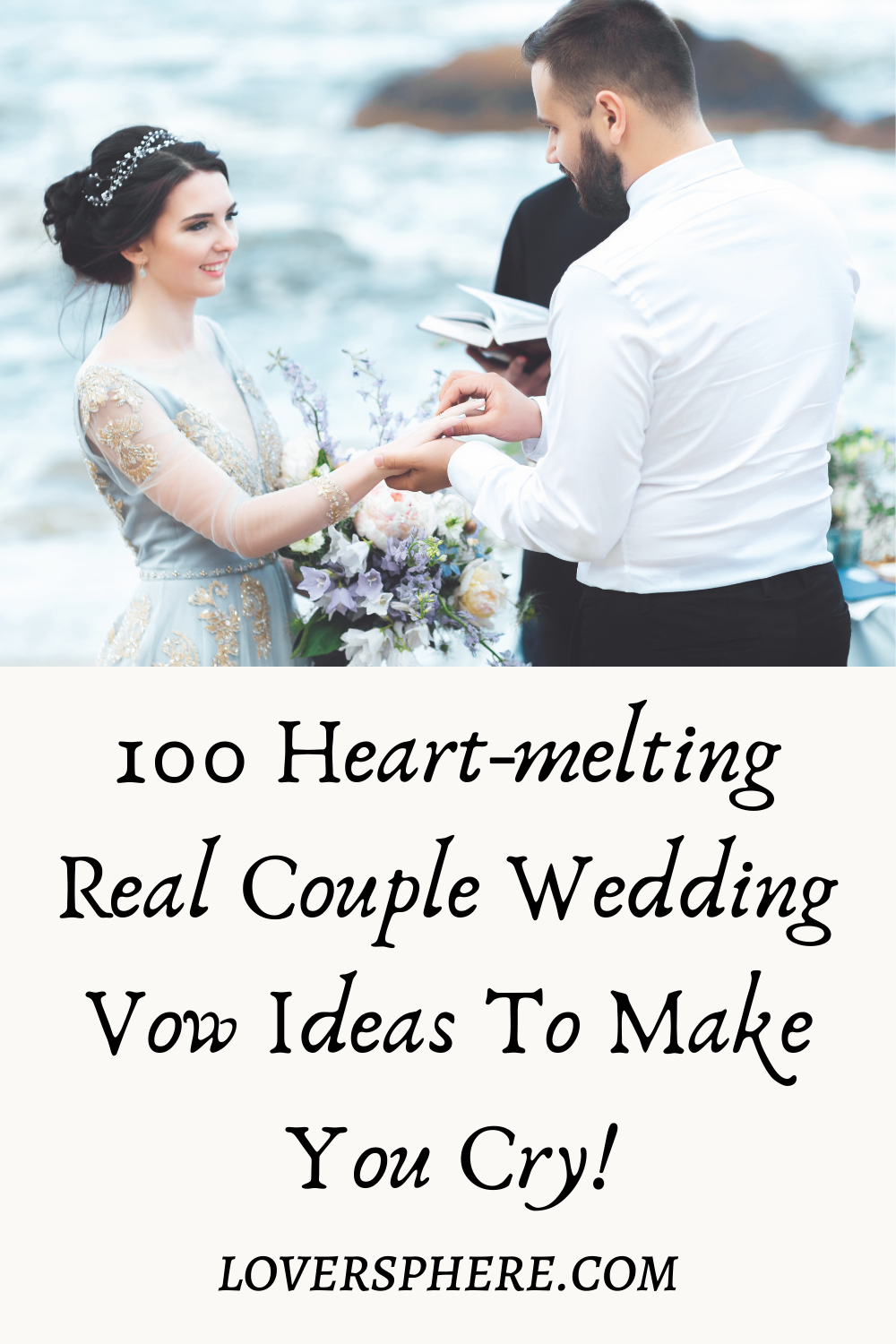 Heartfelt Vows For Him
This section contains wedding vows for him that make you cry. They are heartfelt wedding vows for him and come straight from deep within. There are also some traditional wedding vows for him contained within.
1.  Love is a word that is much too soft and used far too often to ever describe the fierce, infinite, and blazing passion that I have in my heart for you.
2.  Falling for you wasn't falling at all—it was walking into a house and knowing you're home.
3.  Everything in me recognizes your heart as my home and your arms, my shelter.
4.  I promise to pray with you, to dream with you, to build a family with you, and to encourage you. I admire you. Simply because of your kind soul, tender heart, and a positive mindset. I especially appreciate your endearing sense of humor. I am ever so grateful for your love and selflessness. In return, I offer these promises.
5.  You know me better than anyone else in this world and somehow still you manage to love me. You are my best friend and one true love. There is still a part of me today that cannot believe that I'm the one who gets to marry you.
6.  I love you because you make me proud. Because you are adventurous and happy. You are the dream I never dreamed of come true. I love you because you make me say, 'Yes, we can. Yes, I want. Yes, I do.
7.  All that I am and all that I have, I offer to you in love and in joy. From this day forward I will love and comfort you, hold you close,
prize you above all others,
and remain faithful to you all the days of our lives.
8.  I vow to love, honor, and cherish you, forsaking all others, as a faithful husband as long as we both shall live.
9.  I come here freely and without reservation to give myself to you and so that we may join your life and mine.
10.  I can't promise to love you perfectly, but I will love you messily, overwhelmingly, inexorably.
11.  Here stands my friend, my beloved, and my true soul's companion.
12.  All our pleasure and all our pain, I will rejoice in and endure, and share with you – together as one. I love you and will lighten your burdens and add to your light.
13.  I love you without fear, without hesitation, and promise to support you, encourage you, and cherish you as your wife.
14.  Live with me, laugh with me, love with me, and I will be your devoted wife forevermore.
15.  And I'd choose you; in a hundred lifetimes, in a hundred worlds, in any version of reality, I'd find you and I'd choose you.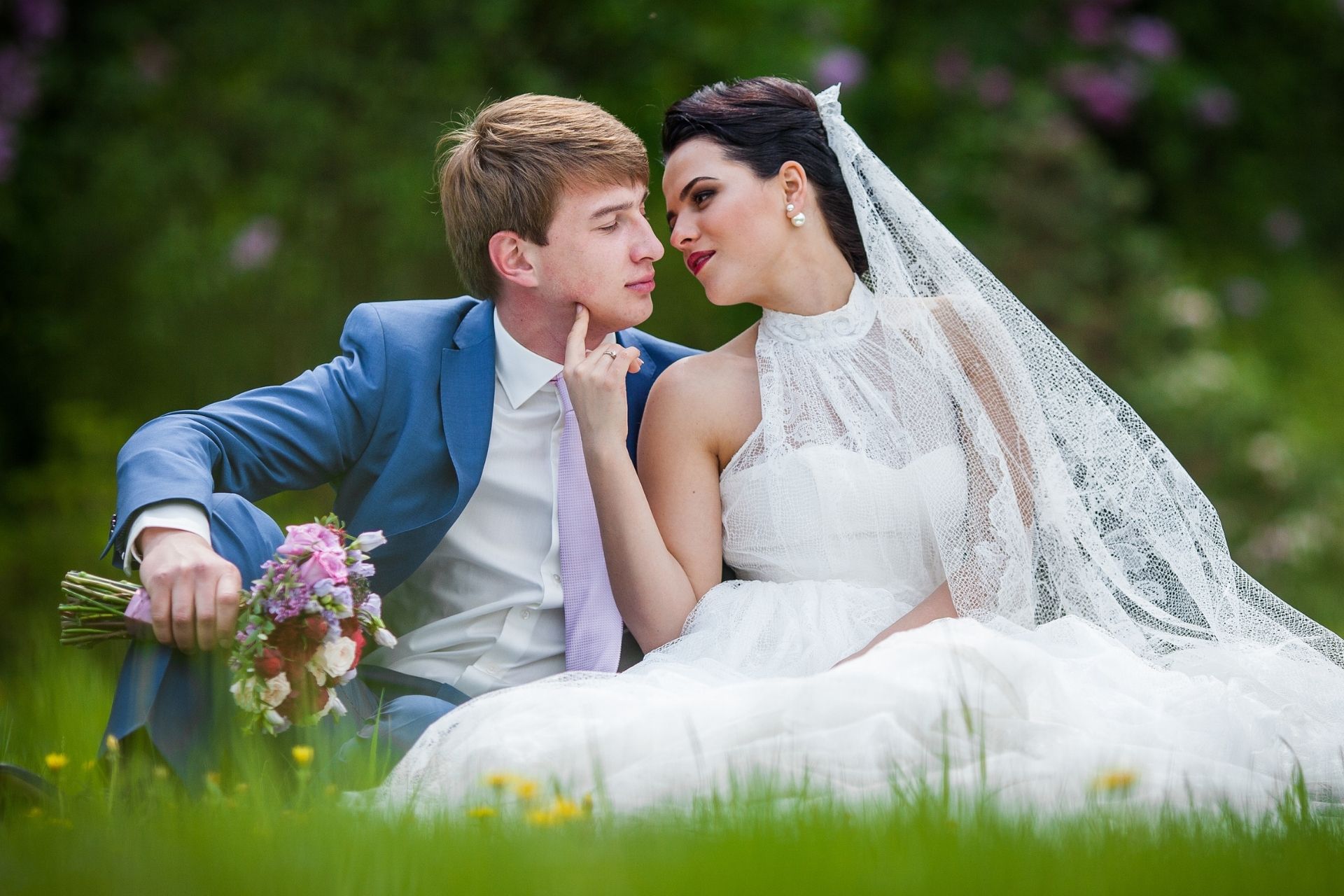 16.  I didn't fall in love with you. I walked into love with you, with my eyes wide open, choosing to take every step along the way. I do believe in fate and destiny, but I also believe we are only fated to do the things that we'd choose anyway.
17.  I saw that you were perfect and so I loved you. Then I saw that you were not perfect and I loved you even more.
18.  Ladies and gentlemen, will you please stand? With every guitar string scar on my hand, I take this magnetic force of a man to be my lover.
19.  You whispered love into my heart; you kissed life into my soul. I could never love anyone more than you. I am honored to become your wife.
20.  I met you and I loved you. Life became poetry, a song of joy expressed in love. Life became a dance, and the music is you. As your wife, I promise to never stop dancing and to love you until the end of time.
21.  From the day we were born, our souls traversed the planet on a journey of love. Today they have found a home. I am honored to be your soul mate, your wife.
22.  Like the rings of gold that encircle our fingers, I promise to encircle your life with a bright and shining love that knows no end. I promise to treasure you daily, one heartbeat at a time.
23.  Today we choose marriage because it is unity and strength. It celebrates love and creates one from two. I choose you because you epitomize love. Daily you demonstrate loyalty, grace, and devotion to me. As your wife, I promise to love you faithfully, in honesty, and respect.
24.  What can I say that I haven't already said? What can I provide you that I haven't already given? My body, my mind, my soul, and my heart. They're all yours.
Everything that I have. Everything that I am, belongs to you long before this day. And I promise that I shall be yours forever. I will follow you anywhere you go, everywhere you lead me to. Hand in hand. Heart in heart. Let's grow old together.
25.  I used to be afraid of falling in love; of giving my heart away. How could I ever trust a man to love me? How could I love a man and wish he'd love me back the way I needed him to? But when I met you, I realized that it's possible to meet a man I could trust; a man who could love me the way I wanted to be loved. You've renewed my perception in life. Today, I join that life with you, forever.
26.  I humbly give you my hand, my heart and my life as I promise my faith and love to you. My love for you is eternal, just like the ring I give you today. It's a circle without end. Just like this ring, it's made of incorruptible substance, my commitment and love to you will never fail.
27.  You are the love of my life and make me the happiest woman on earth. Happier than I could ever have imagined. And I feel blessed to start our lives together.
28.  Wherever our journey leads us, I promise to walk with you arm in arm, hand in hand, to hold you as your wife and to learn from you, love you, and surprise you, forever.
29.  You are much more than a man to me. I have found in you, the king of my kingdom, my anchor in life's tempestuous sea, the glitter behind my beauty. Above all, you are my husband, and I will love you forever.
30.  My darling love, I vow to you this day before God and men, that as long as I live, I will make you the happiest man of your kind. If it demands going above and beyond my potentials, wait for me; I will definitely bring you happiness.
31.  My eyes saw the treasure that you are, ever before I knew you're going to be my husband. Now that this day has come, I promise to honor and cherish your priceless personality, all the days of my life.
32.  My happiness is your priority. Even though I am always after your well-being, you have tirelessly overtaken me with your unconditional love. I am not ungrateful, and promise you today, that I will never be out of your sight. Also, I will marry you as my heartbeat that you are.
33.  The adventure we are about undertaking is filled with precious moments between us, to look forward to. I say all that because you are my best friend, my true love, and my most dependent partner. No other person will do.
34.  Before you, love had no meaning. With you, love is life, and life makes a lot of sense. After you, it is Paradise where we will be united before the host of angels, as the power of our love is to infinity.
35.  I, [name], take you, [name], to be my [husband/wife], in equal love, as a mirror for my true Self, as a partner on my path, to honor and to cherish in sorrow and in joy, till death do us part.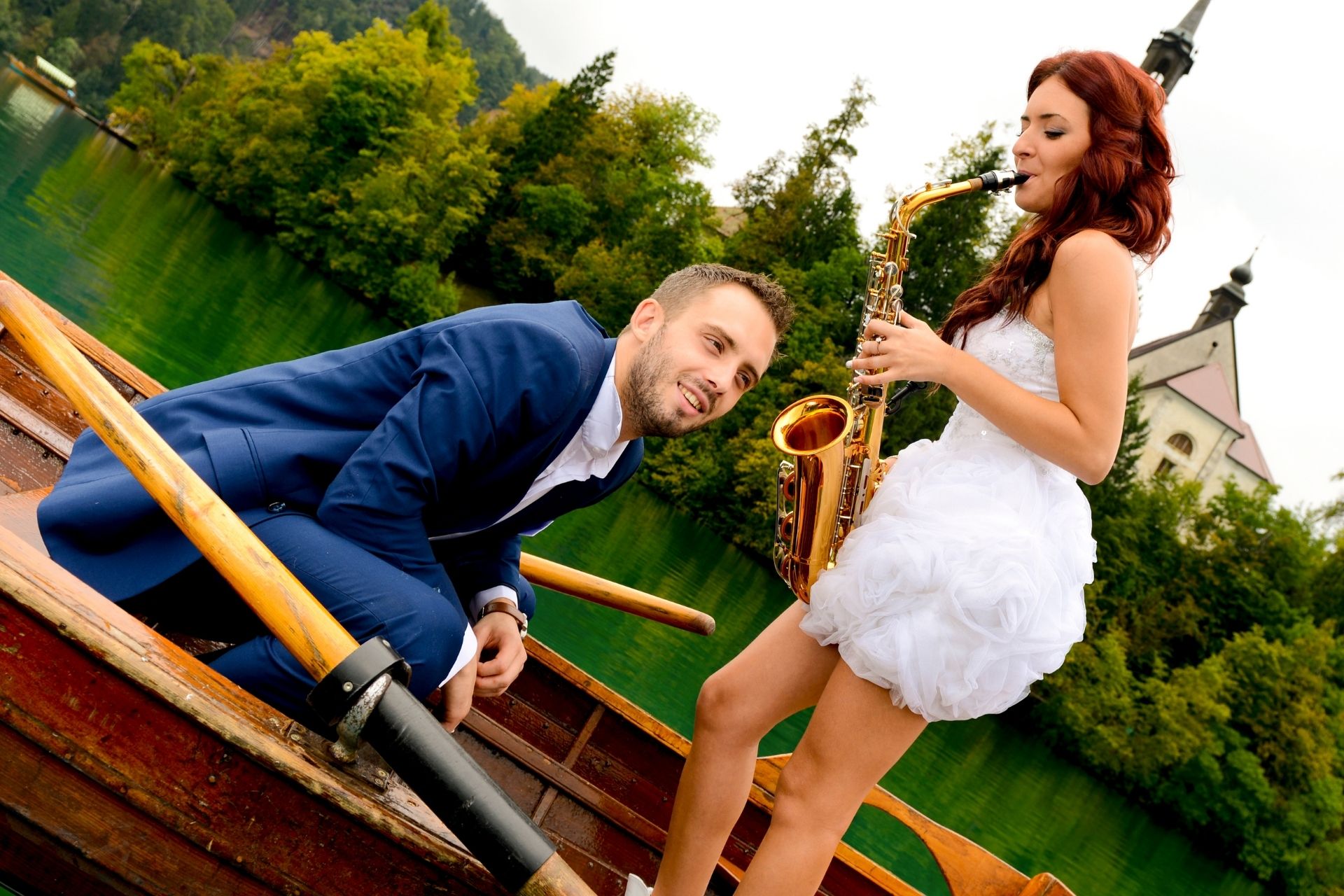 36.  In your expressive eyes, I found total compassion
In your rare golden heart, I found priceless love, in your deep beautiful soul, I found, my other half, a kindred spirit
You are worth the world and my everything
37.  To find someone as special as you, out of all the people in the world, is one I never imagined.
You're forever my best friend and one true love.
Marrying you today makes me a lucky man, and I can't believe it.
This privilege, I promise to never forget for the rest of our days.
38.  Without reservation, I promise to love you. In a distressing time, I will comfort you. To achieve your goals, I'll encourage you. Grow with you, laugh with you, cry with you and be all yours. In body, soul, and spirit till the end of time.
39.  The other half of me you are, bringing on laughter when I'm sad. The constant voice of reason when I'd be rash, my finder when I'm lost. My patient teacher, guide, and one true love.
40.  Ever thine, Ever Mine, Ever Ours.
41.  At the most inordinate time, it dawned on me that my best friend has been the man my heart waited for all those years. Suffice it to say that the heavens shined on me to give me one of life's top rated blessings. I am destined to love and honor you without looking back.
42.  Your patient loving and understanding brought the unquenchable fire blazing in my heart. You have made me believe in true love; I am grateful. I vow to never let you down.
43.  I love you for reasons that don't have any logical explanations to them. What matters really, is that I love you, and am ready to be committed to you for life.
44.  I vow to be grateful for every day I share with you. Some days will be easy, the days – like this day – of joy and new beginnings. Some days will be unbearably hard. In the hard times and easy times, I promise to appreciate your presence by my side.
45.  In this moment, as we stand before our family and friends, hands joined and ready to pledge our future, I'm thinking one thing as I look into your eyes: "Is it too late to consider eloping?" No, really, I'm thinking how lucky I am to spend the rest of my life with this beautiful and strong person. I pledge to make you laugh every day, starting today. I pledge to love you forever.
46.  I appreciate you more because of the road I traveled. My story brought me to you, and I wouldn't revise a word of my past if it led me anywhere but to your door.
47.  I vow to keep updating my vows as we go because one set of vows can't possibly cover a lifetime of growing, and changing with you, falling more and more in love with you every day. Which is what I vow to do for the rest of my life.
48.  I hereby pledge myself to be faithful. I give myself wholly to you this hour and I promise to guard, cherish, and protect you all the days of my life.
49.  Today, as I give myself to you my mind is clear and my commitment is strong and without reservation. I take you to be my life's partner. I will never leave you nor forsake you; I will spend all my days at your side. We will share a lifetime of eternal, immeasurable love.
50.  Today, tomorrow, and for all the rest of my days, I promise to stand beside you To dance with you in times of joy, To lift you up in times of sadness, To rejoice with you in times of health, To comfort you in times of illness.
I promise to turn to you for solace, encouragement, and for inspiration. I promise to be faithful and true to you. I promise to shower you with love and affection. Every joyous and blessed day, for the rest of our lives.
Short And Cute Wedding Vows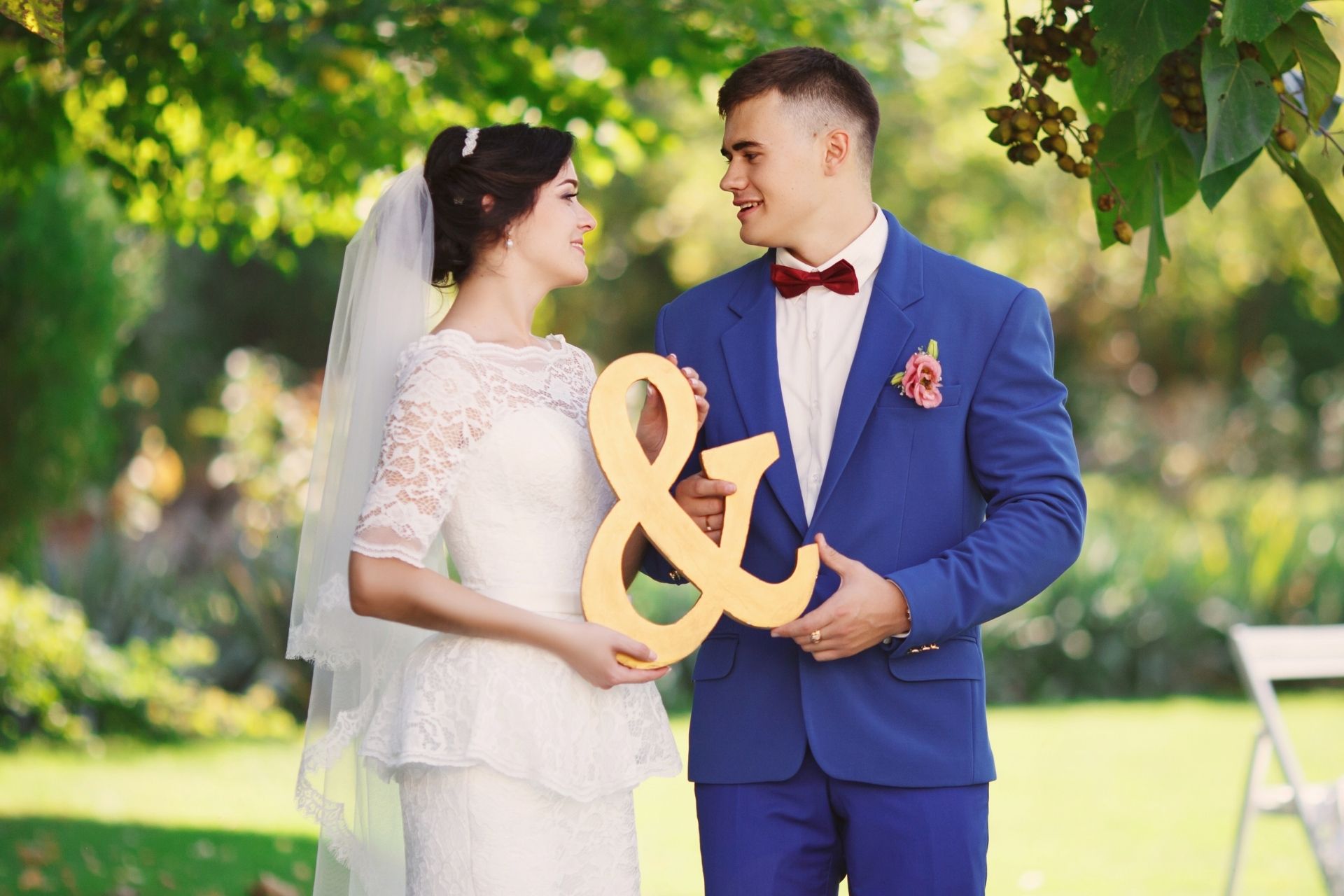 Sometimes, you don't really have the time and energy for long wedding vows or maybe they aren't just your thing. This short wedding vows for him will do the trick!
51.  I vow to make you happy, to make you laugh, and to always be there for you.
52.  You are my favorite person, my lover, and my friend. I cherish you above all others.
53.  I challenge you as your wife to cherish every moment. I promise to encourage you to follow your dreams, to dream with you, to encourage you, and grow together. I love you in word and deed.
54.  There will never be two who love greater than you and I. I am so excited to spend the rest of our lives together.
55.  I don't want anyone else to have your heart, kiss your lips, or be in your arms because that's only my place.
56.  I give you the best of me, my heart, my soul, forever.
57.  I promise to learn from you day by day in all things, with faithfulness and love.
58.  I promise to be your guiding light in the darkness, a warming comfort in the cold, and a shoulder to lean on when life is too much to bear on your own.
59.  Today I say, "I do" but to me, that means, "I will". I will take your hand and stand by your side in the good and the bad. I dedicate myself to your happiness, success, and smile. I will love you forever.
60.  I promise to be your navigator, best friend, and wife. I promise to honor, love, and cherish you through all life's adventures. Wherever we go, we'll go together.
61.  I love you with my whole heart with a passion that can't be expressed in words, only in kisses, glances, and years of adventure by your side.
62.  I promise to be your honest, faithful, and loving wife for the rest of my days.
63.  You have made me feel more loved and complete than I ever thought possible. Today I give you all that I am and all that I have.
64.  Your weakness I will fight, your responsibility I will shoulder, your problem I will bear.
65.  I promise to love you without reservations. Shield you in hard times. To be your buckler in time of challenges, encourage you when you are discouraged, and grow with you in all things, both body, soul, and spirit for as long as we live.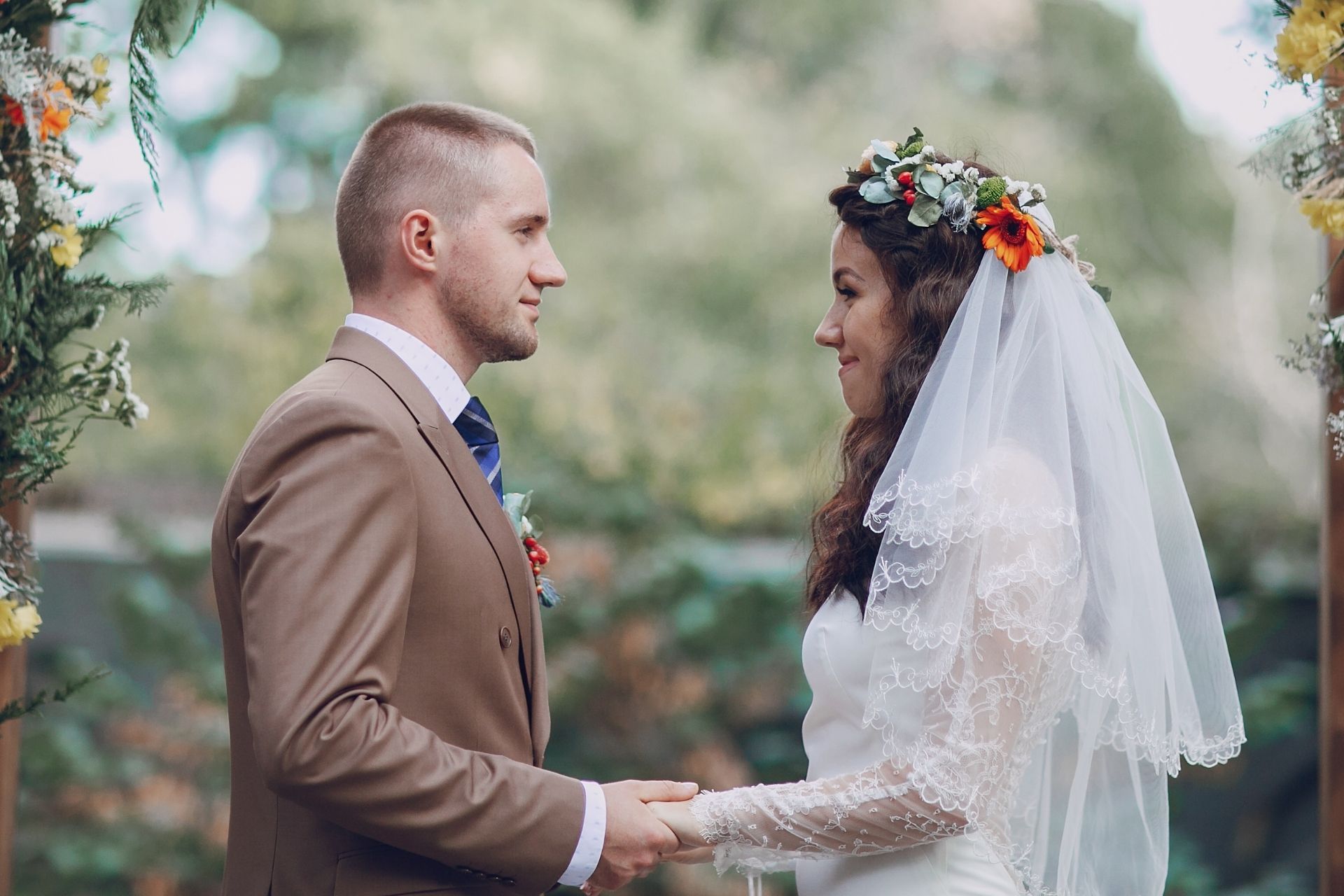 66.  I see these vows not as promises but as privileges: I get to laugh with you and cry with you; care for you and share with you. And most importantly, love you every single day.
67.  You make my joys greater, my sorrows more bearable, and my spirit knew. I promise you nothing less than the rest of my life. This is what I mean when I tell you I love you every day.
68.  I love you without knowing how, or when or from where. I love you straightforwardly, without complexities or pride. Loving what I know of you, and trusting what I do not yet know. Home is wherever you are. I love you not for what you are but what I am when I'm with you.
69.  I promise to love you unconditionally, to be devoted above all others, and to find in you, my husband/wife, a light that to me is home.
70.  We are best friends, with unending happiness, always having the best time, let's solve life's mysteries together one embrace at a time.
71.  I vow to have the patience that loves demands, to speak when words are needed, and to share in the silence when they are not.
72.  I promise to love and respect you and to put energy into keeping our love alive. I will be there for you in good times and bad. I will help you when you need help and make space for you to be yourself. I will try to bring you happiness.
73.  I _____ promise to honor you as my wife all the days of my life and to be honest and love with the purity of spirit.
74.  I take you, Groom, to be my husband I promise to be true to you in good times and in bad, in sickness and in health, I will love and honor you all the days of my life.
75.  From today onward, you and I will be one in heart, body, and mind.
76.  Marriage bridges two shores, binding us together as one unbroken path, on which I vow never to deviate, never to falter, and to always be by your side.
77.  To promise to love you in sickness and in health, in good and in bad is the easiest promise I've ever made because vowing to love you was something I decided when I first met you.
78.  I vow patience, honesty, and adoring love as long as we both shall live.
Funny Vows For Your Husband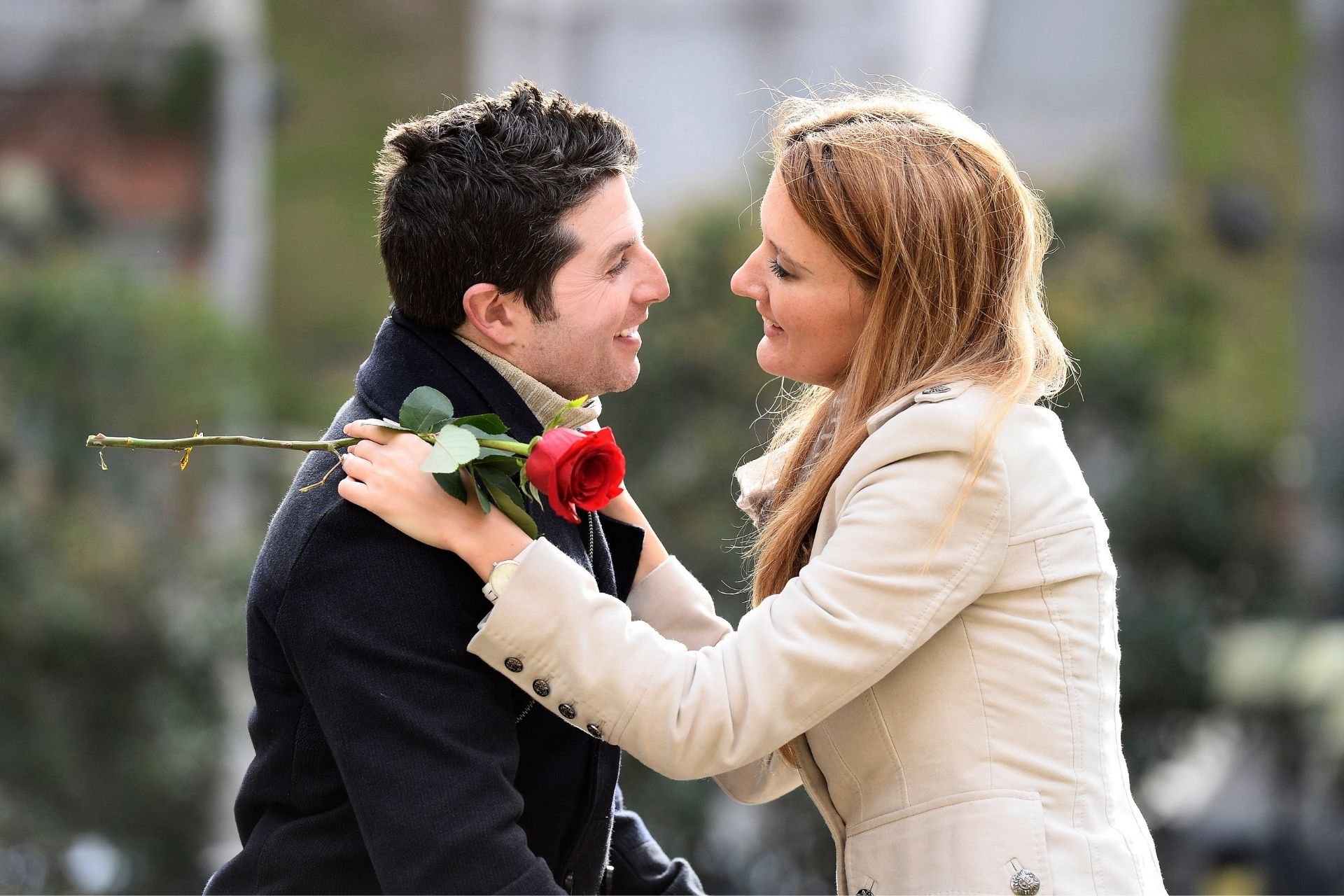 Break the bounds of normality by infusing humor to your wedding vows and putting a smile on not just your partner's face but also on the probably 250 guests seating behind you with these funny wedding vows for him.
79.  I vow to always put you first, even during football season.
80.  I promise to never keep score, even when I'm clearly winning.
81.  I promise to love you for eternity and to trust you with my credit card.
82.  Do you take me to be your hunka-hunka burning love?
83.  I vow to laugh, for real, at your every joke no matter how stupid or poorly told. I love you that much.
84.  You're the first mate to my ship captain, the Smee to my Captain Hook…
85.  I love you through Time and Relative Dimensions in Space.
86.  I promise to buy you takeout for dinner every night because I love you too much to allow you to fall victim to my cooking.
87.  I promise not to force you to watch a Gilmore Girls marathon.
88.  I, (insert your name), take you (insert fiance's name), to be my (wife/husband), to have and to hold from this day forward, for better or for worse, for richer, for poorer, for even poorer when I've been shopping, in sickness and in health, to love and to cherish; from this day forward until death do us part.
89.  Let's be dumb together — just plain stupid. Make bad choices, eat the wrong things, take the bad turns, and then let's tell great stories, the same ones — forever and ever until no one can stand us but each other.
90.  In front of our friends and family gathered here, I promise to love and cherish you in good times and in bad. I promise to put down the toilet seat – and to replace the toilet roll when it's over and to never, ever, ever forget our wedding anniversary or your birthday.
91.  I promise to like your 'selfies' within a reasonable time frame.
92.  I vow to never beat you at beer pong in front of your boys.
93.  I declare, in front of our family and friends, that I will love you and cherish you for richer or poorer, in sickness and in health. I vow to stand by you through every obstacle, and should the <insert favorite sports team> lose, I will console you and, should they win, I promise to join you in a beer.
94.  I promise to let you think you've won the occasional argument, even though deep down, we both know I'm right
95.  I'm a Libra and you're Scorpio. Let's prove astrology wrong 'til death do us part or our lack of compatibility, whichever comes first.
96.  I vow to let you capture any spiders that come near me so you can look like a tough guy every now and then
97.  I vow to not carry on watching a Netflix series we started together without you. Or at least pretend it's the first time I've watched it when we watch it again
98.  I promise what's mine is yours, except my XBOX and my lunchbox
99.  I vow to thrill you each day — to amaze and astonish you — did I mention all the magic tricks I am learning?
100.  As one volcano said to the other, 'I have a dream I hope will come true that you'll grow old with me and I'll grow old with you — I thank the earth, sea — the sky I thank too — I lava you.'
Yaay! And that's it for 100 wedding vows for him. As you can see from this catalog of 100 wedding vows for him, there's no perfect way to write your wedding vows.
Each of these examples is personal and loving and can easily be tailored to fit your wanting. No matter the wedding vows for him chosen, just write from the heart and stay true to yourself and who you are as a couple.
For more resources, check out creative ways to say I LOVE YOU and 200 Romantic Love Messages. 
Pin this for later!