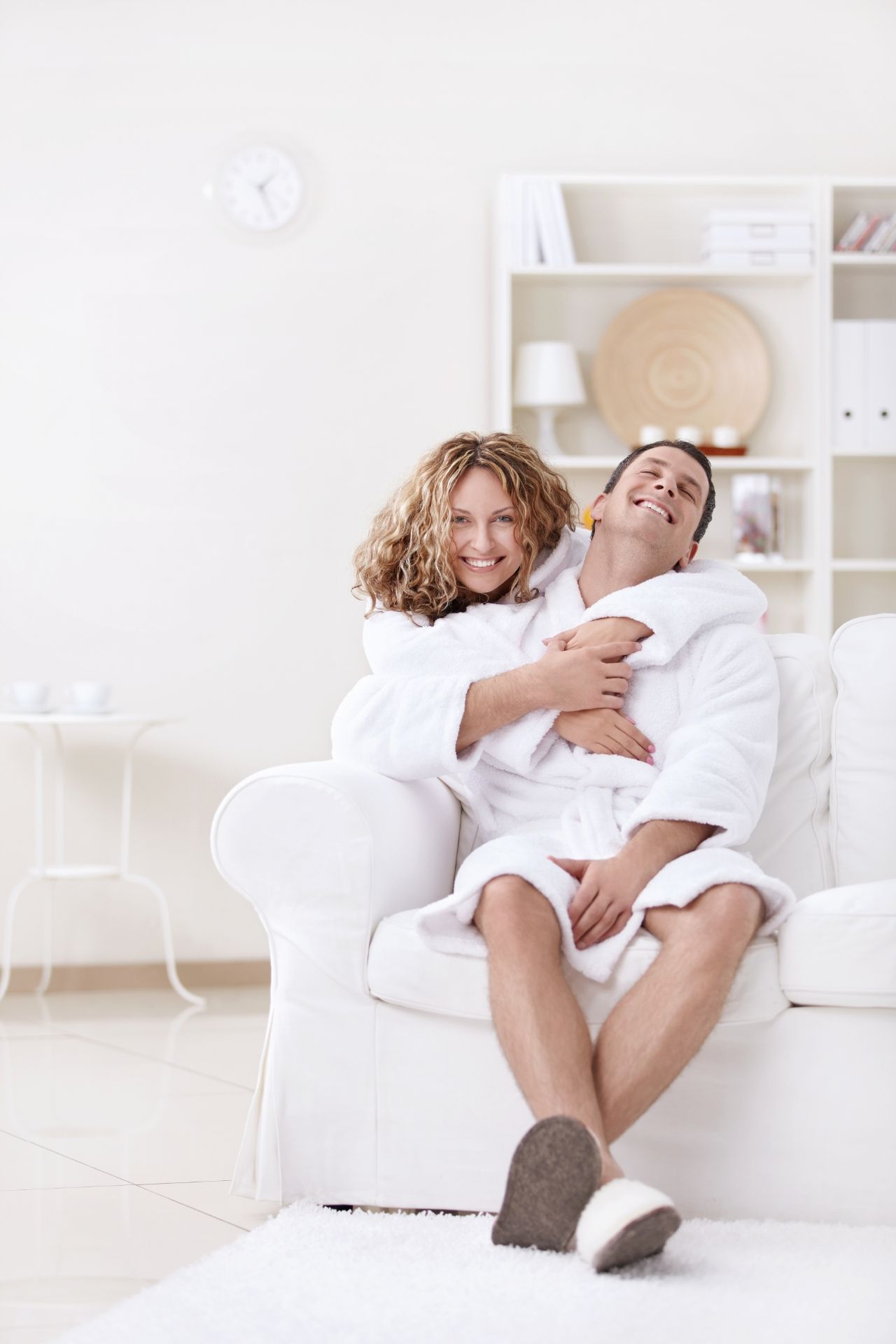 Welcome to an institution where you're handed the certificate before the journey. Marriage isn't a joke. It is far more than a piece of paper or a ring, or a lavishing ceremony. It takes a lot of work and commitment to making it what you desire and are tremendously proud of.
An excellent wife is the most important person a man can have in his life. She is the crown and backbone of her husband, she knows how to soothe him, meet his needs and demands, and knows how to attract his love, even more deeply.
When you consider your role as a wife, how would you grade yourself? Are you a good wife? Does your husband complain that you are the wife he expects of you? If the answer is no, you may want to ask how to be a better wife. Here are some ways you should consider;
10 Tips To Be A Good Wife And Improve Your Marriage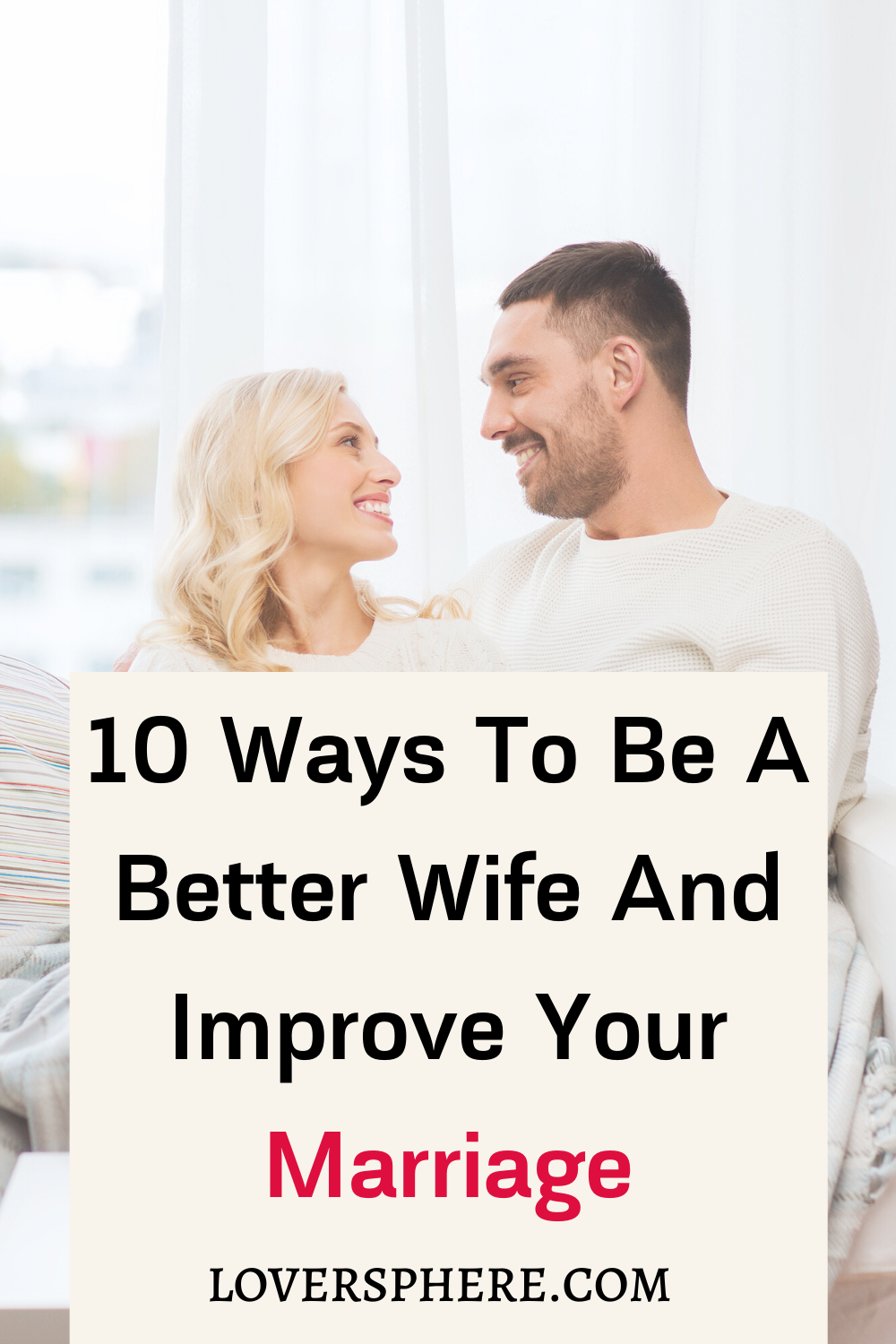 1. Prioritize Him
Your husband says that you have not been home on time for dinner in a week, and five o'clock rolls around and you make the CHOICE to stay late and continue working – is your family your priority then? Our choices reflect where our priorities lie.
Your husband needs to feel that he is more important than your business or job, and especially more important than your mother, children, friends, sports, and hobbies.
Putting your man first mean his well-being takes priority over other people or things, it means being there for him and considering his needs before making decisions that affect the entire household. When you make your man a priority, you take time to know and care about his feelings.
You use your knowledge to protect him from shame, stress, and other unwanted experiences. You talk to him first when there is something to tell, and make a pact "our relationship comes first before my need to be right".
Making efforts to prioritizing your partner and marriage provides the marriage with lots of vitality. From happiness, to value for each other, to bonding, to sweet shared memories that could last a lifetime and so on. But if otherwise, can destroy the bliss therein and cause regrets.
Imagine yourself vibrant and full of life at age 60. What do you see? What would you like to be doing? Long after you've left your current job, what pieces of your life are most important? When your children have moved out and begun a family of their own, what will be left in your home? Baffled by what I said? That's reality!
Your kids will probably live with you for just two short decades. Putting your marriage on cruise control for 20 years, while you focus on your kids is like falling asleep at the wheel – deadly. When your kids leave, your spouse is the one who is left. If you've made him your last priority, he'd be dumb to stay with you.
So, it is wise to have a rethink of how to be a better wife. Now is the time to begin creating that future.
2. Show Him Respect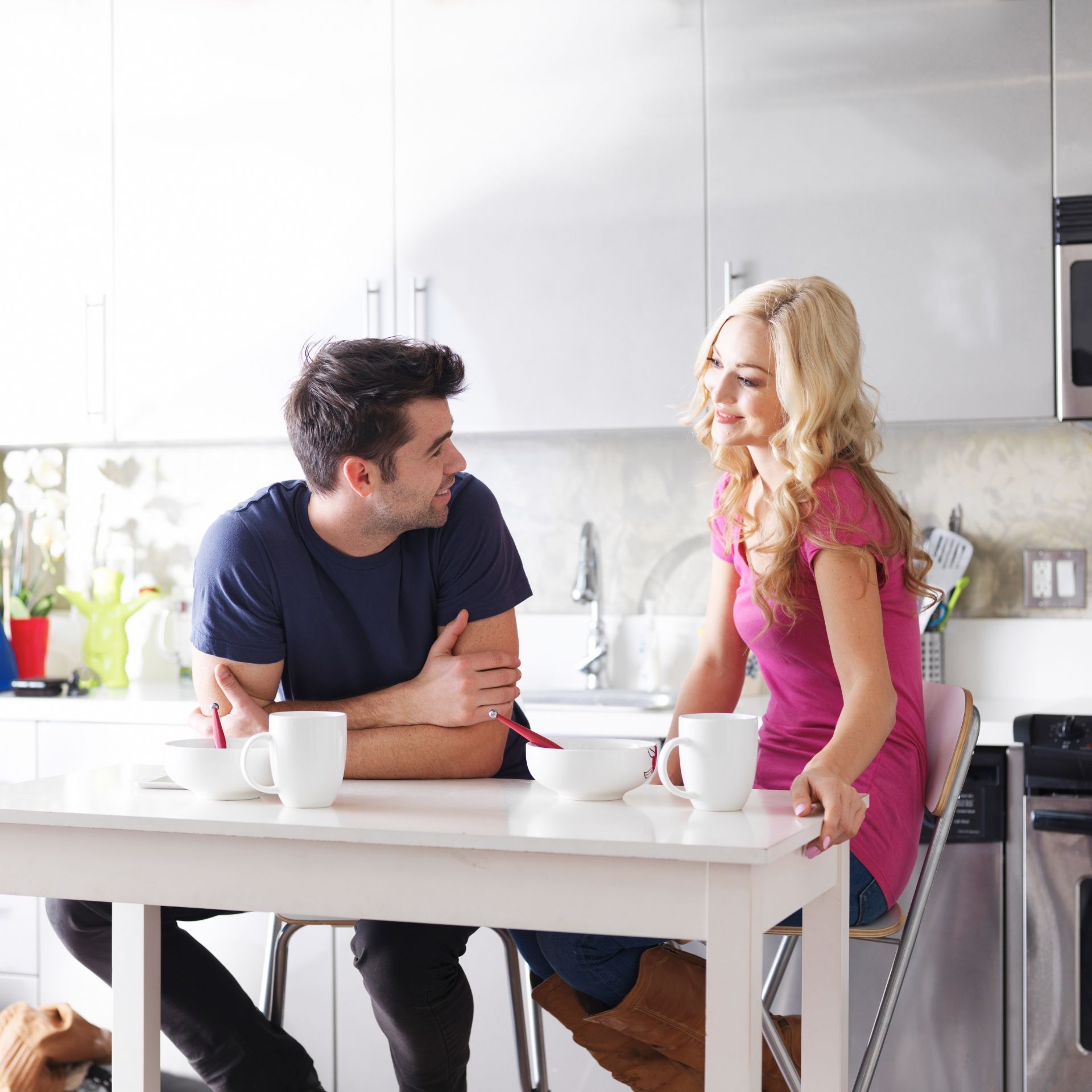 It is important you learn how to be a better wife by showing respect to your man. Men go crazy for honor and will become their fullest, healthiest selves in an atmosphere of respect. Yes, he may be egotistical at times and exhibit some manly traits and ego towards you but please blame it on biology.
Research has proven time and time again that no man likes to be disregarded and that creating a loving and memorable marriage can never begin with disdain. In fact, men physically and emotionally cannot connect to a woman who disrespects him.
Here, respect is about trusting your husband as your life partner and treating him the way you want to be treated. It is also about talking things out and working as a team. Respect implies that you speak well of your husband, even in public.
Don't belittle him to your girlfriends or relatives and make him feel unnecessary and incapable. If you disagree with him, do not disrespect him but put across your point softly. Show him that you value him and help others value him by your actions.
For instance, in public, if you have something you want to discuss that contradicts him, either pull him aside or share it with him later when alone. Don't embarrass him. Protect his honor and dignity. Remember that as husband and wife, you now share the same reputation.
If women could learn to understand that respect is a man's native tongue, that it absolutely heals his heart and ministers to him like nothing else, it would make the biggest difference in the world. Learn about 15 Shocking Signs Of Disrespect.
3. Be Appreciative Of Him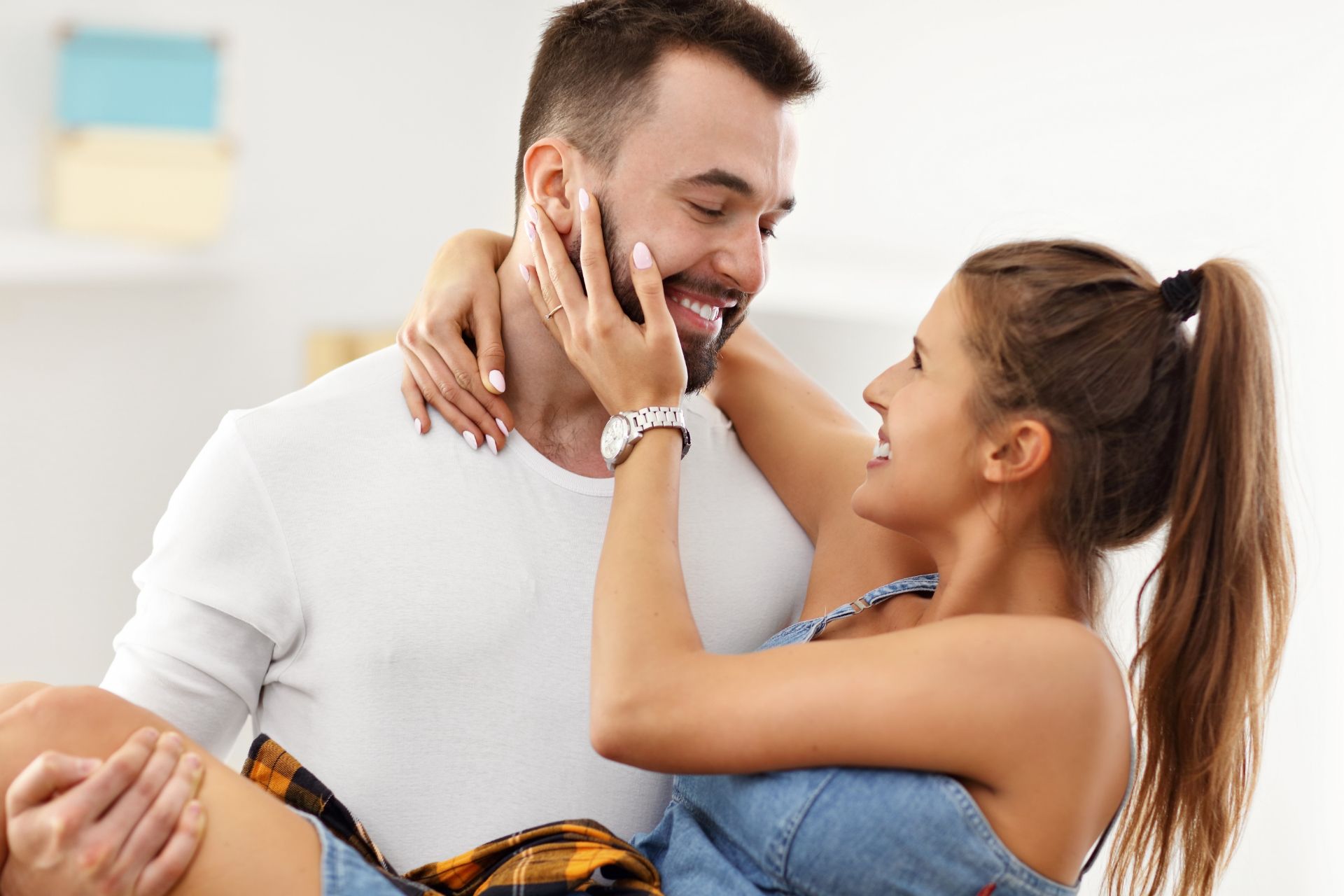 Every woman who wants to know how to be a better wife should learn the act of gratitude. Multiple studies have shown that expressing gratitude for everyday gestures can not only be a powerful mechanism for relationship growth but it can also sustain and maintain the longevity, as well as the intimacy, of your relationship.
Thank him for his acts of kindness towards you and your family. Jot his sweet deeds. Maybe he filled up your gas tank without you mentioning it was getting low, or brought you flowers for no good reasons. And even when he does an expected task, like; taking out the trash can, or washing your car on weekends, say thank you.
Thank him for who he has become over the years; a friend, a provider, a defense, a shield, a loving father, and so on.
Tell your children the positive aspects of their dad's character, both as a husband and as a father. This will not only show how loving he is but also help the kids develop a sweet and appreciative attitude towards their dad and the marriage. Going above and beyond in your appreciation would make him feel loved.
4. Always See The Positive In Him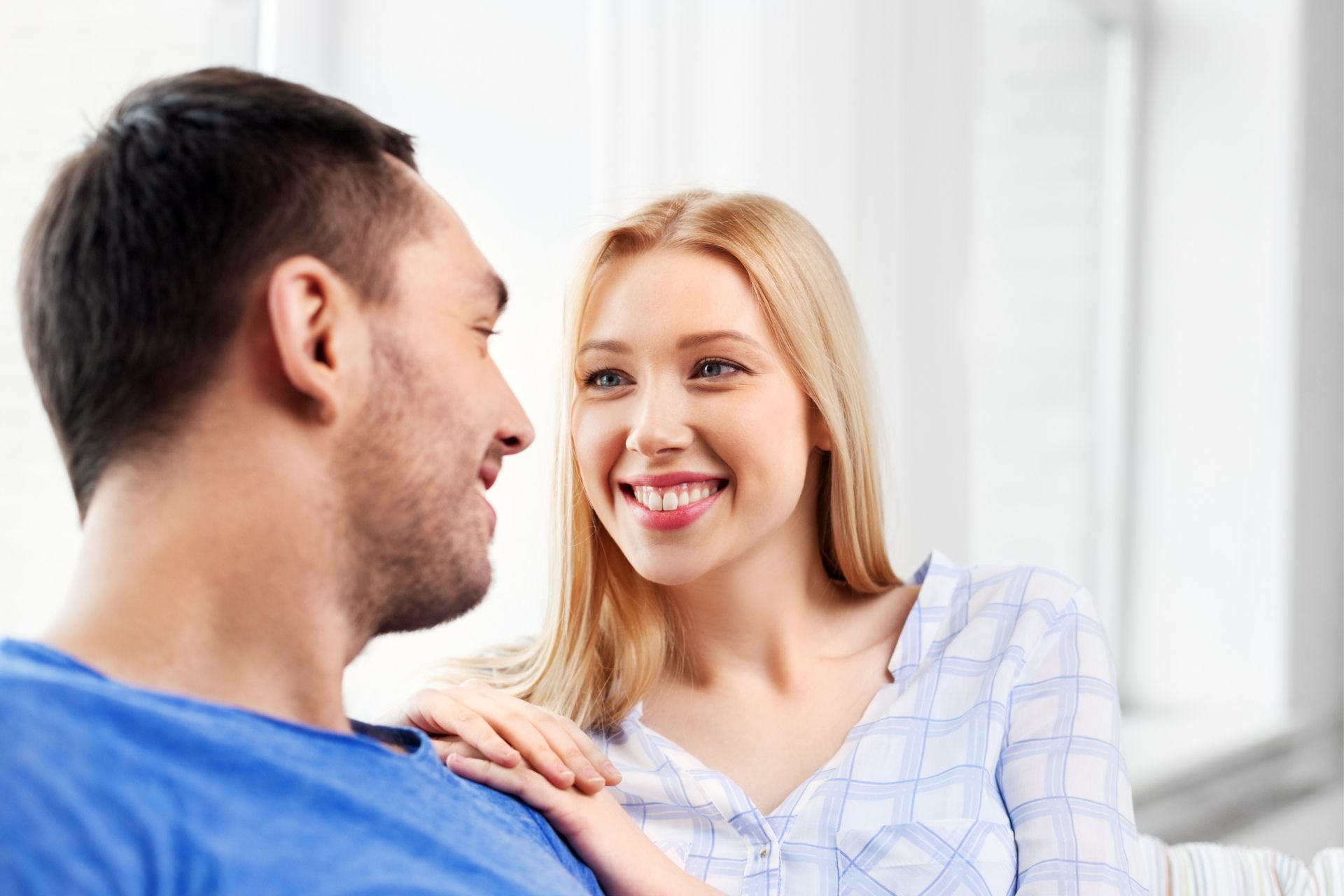 They say, "Familiarity breeds contempt" and honestly, sometimes in marriage, that's true. A good marriage must have a rich climate of positivity. It is amazing how many of us are accustomed to telling our spouses what they are doing wrong without balancing that out with positive feedbacks.
Instead of focusing on his shortcomings or what frustrates you about him, have an attitude that looks for the best in your husband and responds in ways that build him up. Make a conscious decision to notice all the wonderful things you love about him.
Point out his strengths, his sweetness, his acts of kindness, his support, his generosity, his sincerity, and so on. Consider making a list of his admirable qualities and tucking it in his briefcase or sock drawer. And make a copy for yourself for those times when you need a reminder.
5. Be An Encourager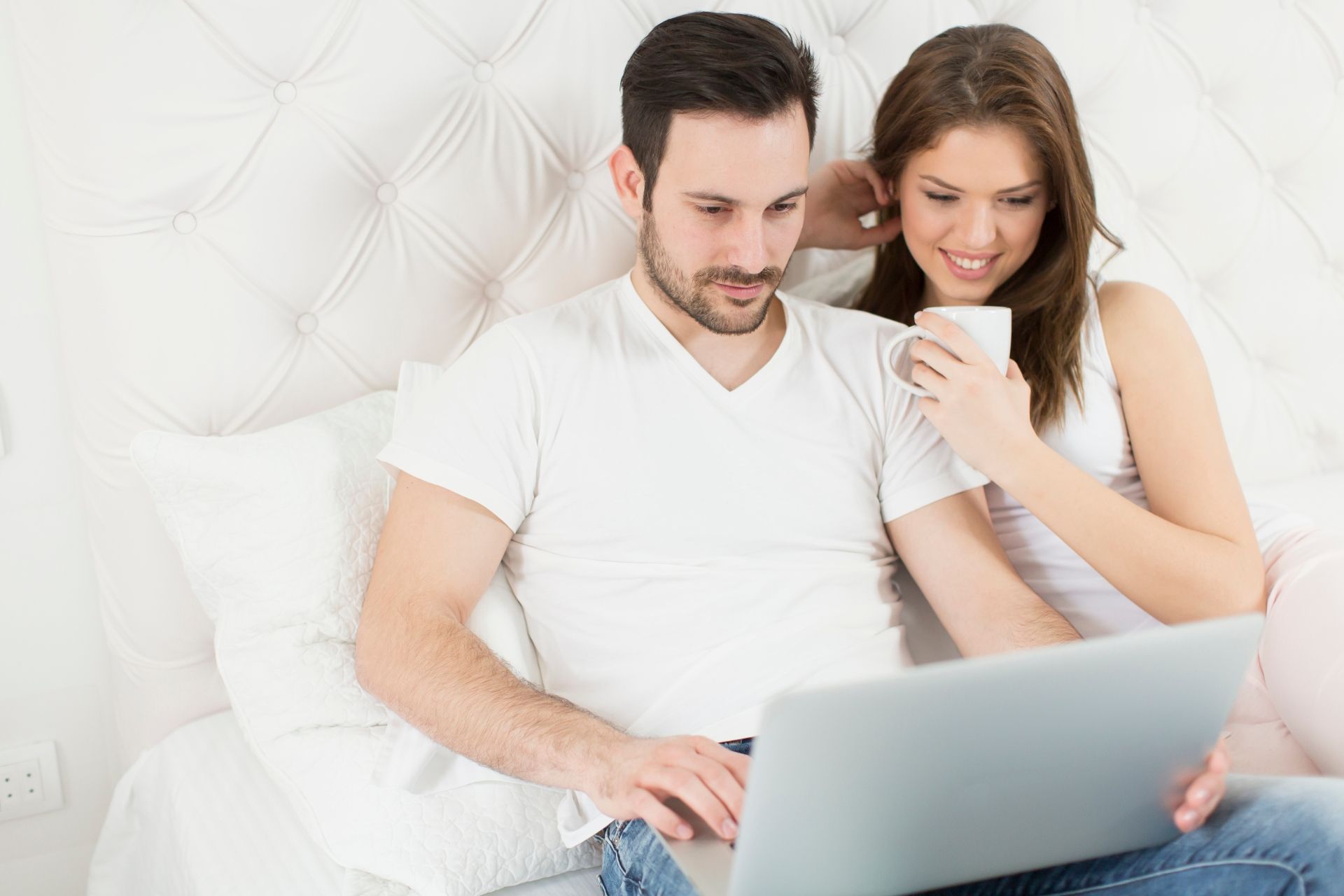 Your partner is an entire universe of ideas, dreams, fears, and strength. How often do you say to him "you can do it! I trust you! I'm with you on this! You are the best!". When was the last time you said to him "you handled that situation so well".
Do you acknowledge he is going through a difficult time and let him know you are there for him? These are some of the questions you should ask yourself as a wife. Knowing your husband's ultimate goals and supporting him to reach those goals, is one way to brighten your relationship.
A good wife should always stand by her husband, even when tough times and seasons comes, times where things will not go the way he planned or expected, be sure to strengthen him with your words and courage.
Your encouragement has the power to fuel his passion and give him the courage he didn't know he had to reach new heights. If he knows you believe in him and would be with him to the end, no matter what, he will feel like he can conquer the world. Here are 100 Creative Ways To Say I Love You.
6. Feed Him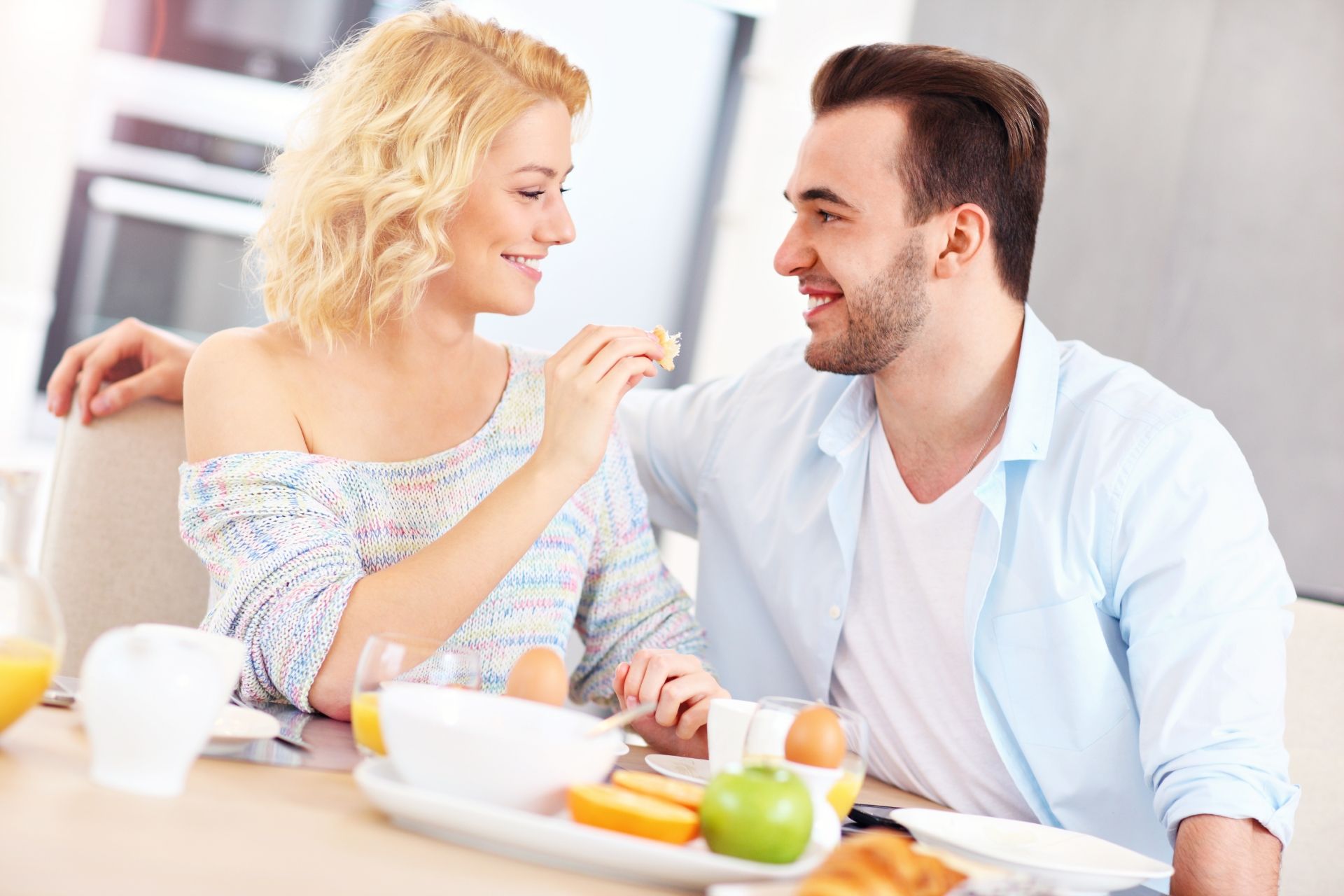 When considering how to be a better wife, it is important to talk about food. Every man likes to eat good food as the popular adage says "The path to a man's heart is through the stomach". Food is more than just fuel. It is a necessity to help fight disease and keep your man feeling strong.
Making a good meal takes effort, it shows how caring and kind you can be. Your man sees that and he actually gets turned on by the fact that his wife would work that hard to make something nice for him.
Other times, even smells that are similar to what you've cooked for him will often make him think of you and this could probably facilitate his desire to coming home and wanting you.
So, if there is a career to take care of and a job to give your best at, at least, two or three meals that your spouse would love should be in your recipe book.
7. Put Your Cell Phone Away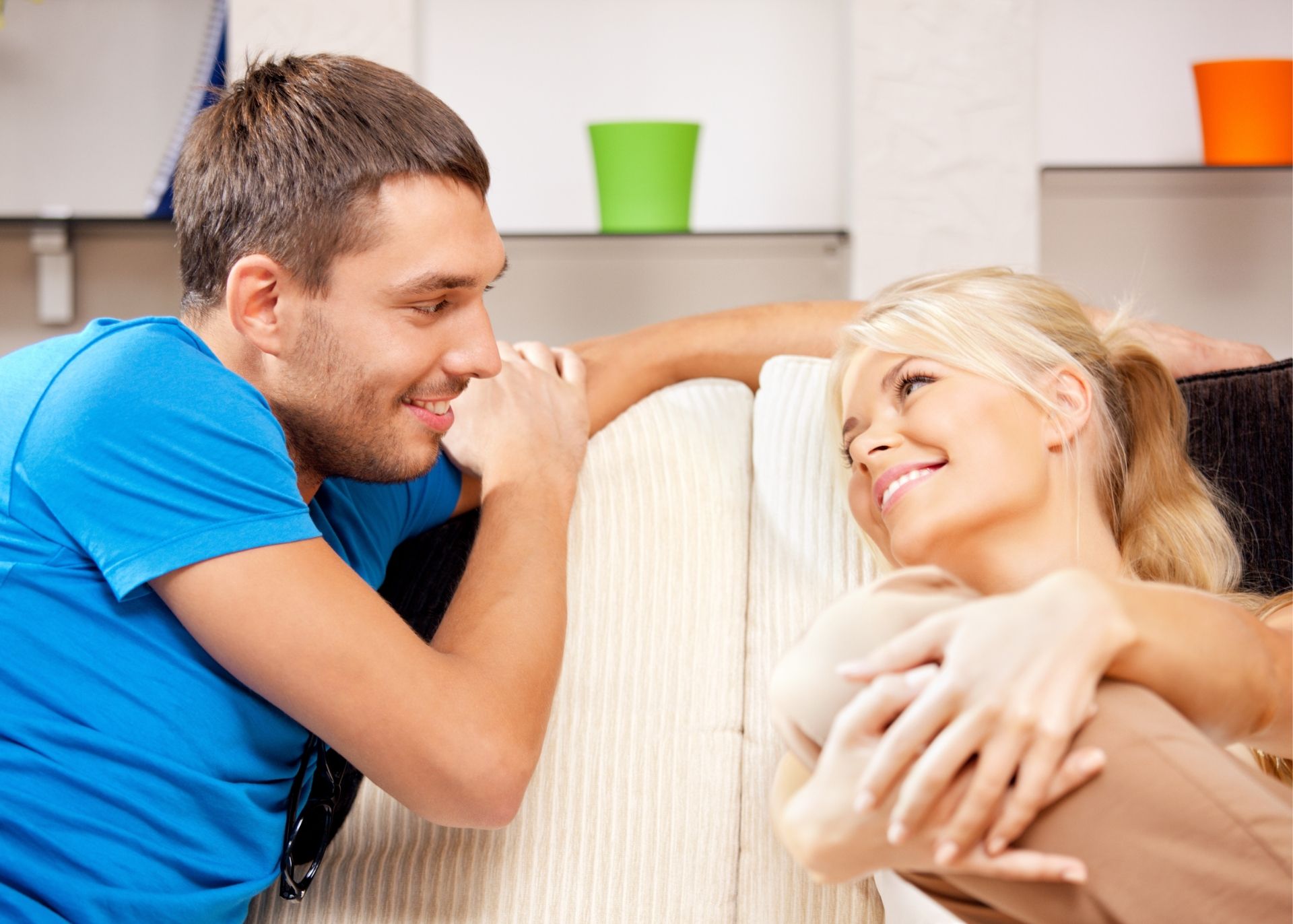 The problem with being plugged into your phone is that it takes you away from the moment. And besides taking you out of the moment, it can come off as seriously disrespectful to your partner, whether or not you intend it to be so.
Put your phone away, even if it's just for a little bit. When your partner has something he wants to talk about, give him your undivided attention. It bums your husband out to see you texting when he's telling you about his day or scrolling through Instagram while you're waiting for the waiter on a date.
Get into the habit of unplugging. Be available, listen to him. He needs your company. Maybe it's even after the kids go to sleep, instead of automatically turning onto Facebook, Whatsapp, or Snapchat, plan a night where the Ipad, tablets, and phones are all turned off.
You may want to talk, play, or do whatever together. The only rule is electronics are not allowed! This will make him feel special and automatically feel more connected and appreciated.
8. Get Intimate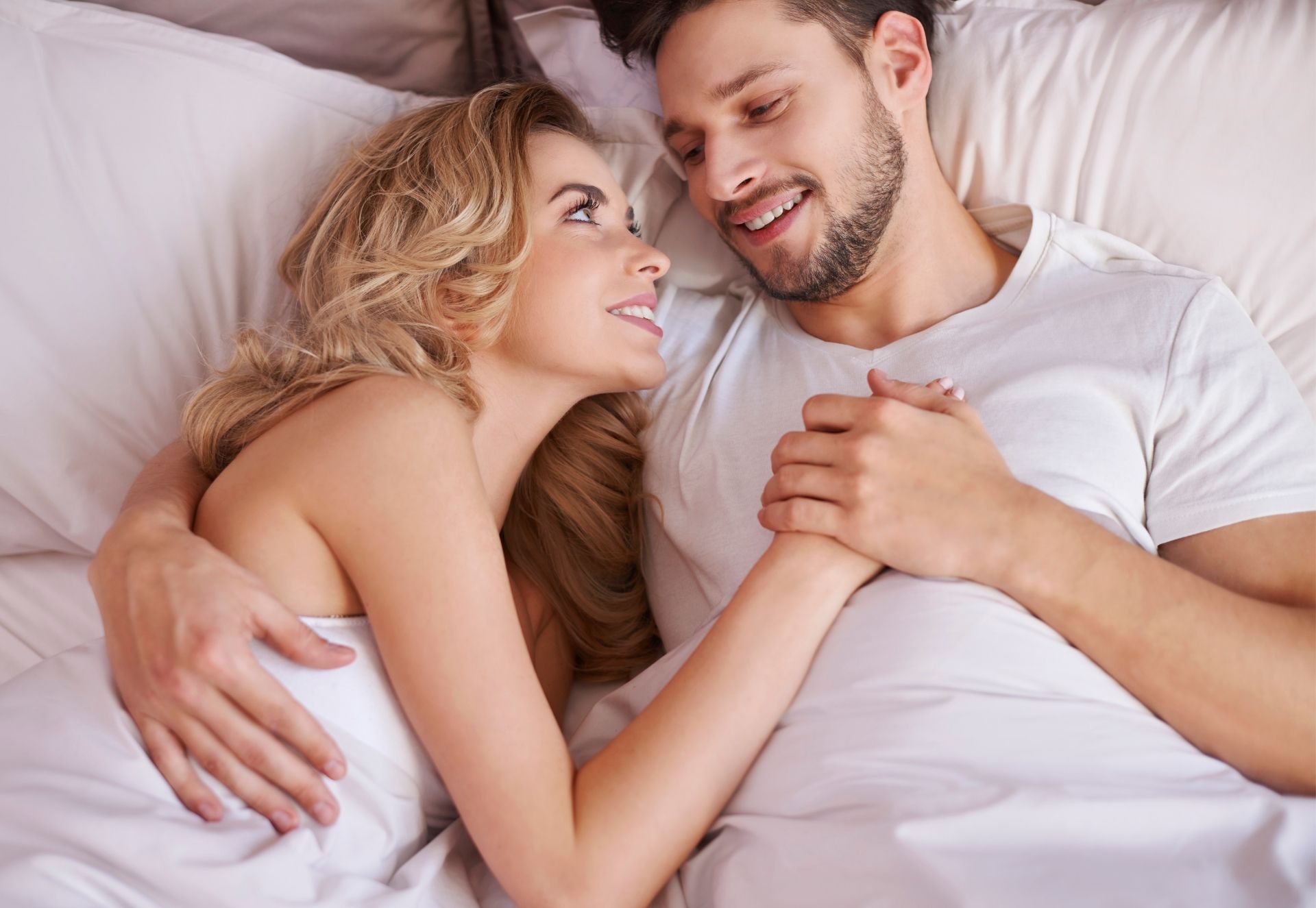 Getting intimate with your partner is a necessary clue on how to be a better wife. Your touch tells your husband that he is worthy of your time and concern for his well-being. Make an effort to show some physical affection towards him constantly.
A back rub, a soft touch on his shoulder, a hug from behind, a meeting and melting of eyes, a deep-hearted smile; such gestures are little parcels of happiness. They convey emotional, as well as, physical intimacy. A beautiful sense of certainty and belongingness is there when you offer your touch or lovingly accept the touch from your partner.
Make love regularly, kiss often, touch, cuddle, and hug. Prepare the bedroom with candles, slip into some lingerie, and have a good time! If you aren't in the mood, think of something else, maybe oral lovemaking or manual stimulation to please him.
Never withhold lovemaking from him as a consequence of his wrongdoing. Some women intentionally or unintentionally say their husband, "when I get what I want, you get to make love" don't be like that! If anything needs to be addressed, discuss your conflict together.
Then you can feel safe to enjoy some time between the sheets. Not only is lovemaking an expression of love, but it is also a soul component that separates spouses from being roommates, and it is one way to connect with your partner.
9. Create An Avenue Of Trust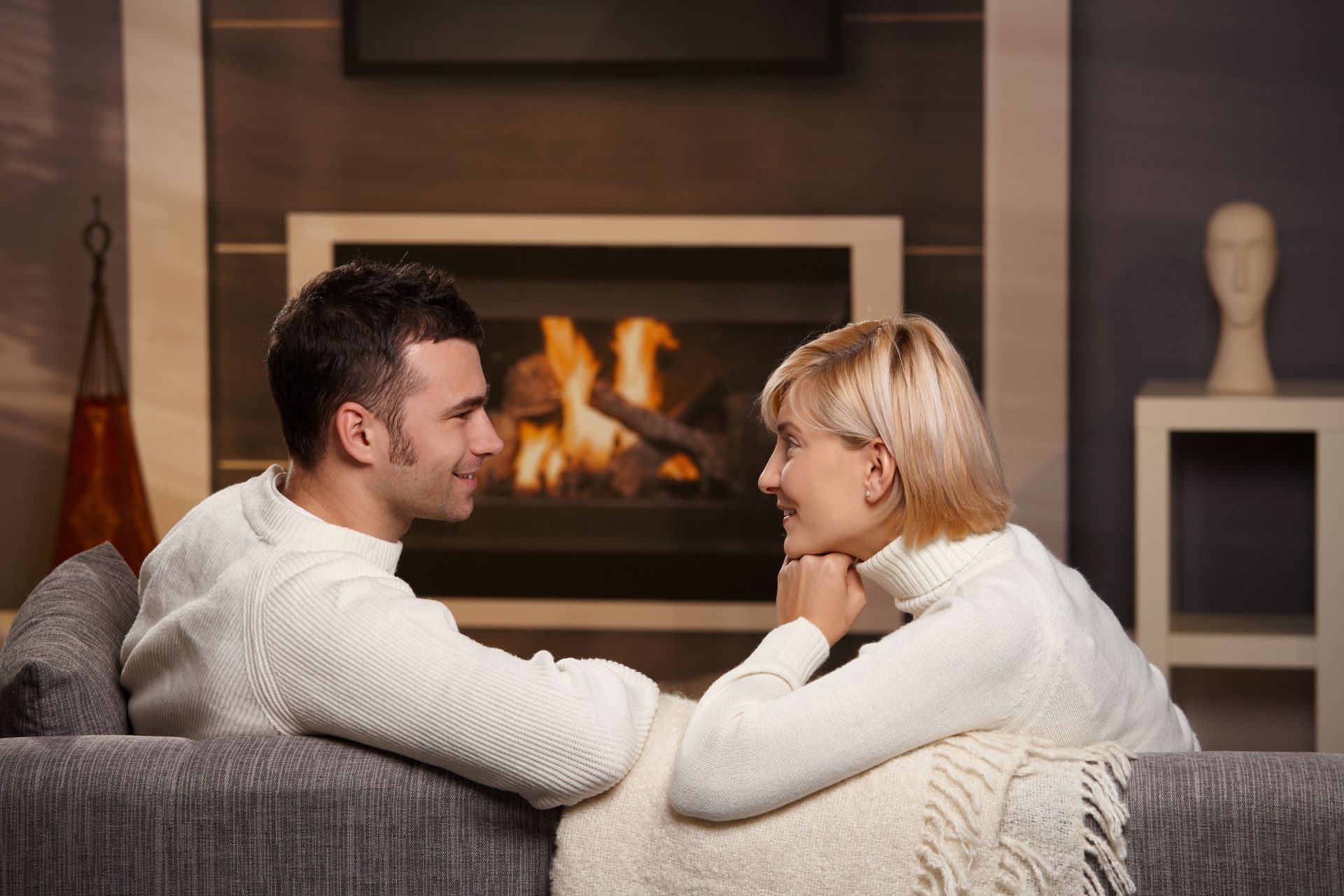 This is one vital point on how to be a better wife. One of the best advantages of being in a serious relationship is having a confidante.
There's nothing more special than having a trustworthy partner, someone you can talk to – knowing no matter what you say or how you feel, and that you feel safe telling them about your most personal and private struggles and pains, without the fear of getting it used against you.
When your husband is able to open up to you, it is important not to break his trust. Be a safe place for him to share his emotions. Hold his confidence tightly between you. A husband needs to trust his wife not to blab about, or share his deep personal information with anyone – even your mother or best friend.
Keep this in mind no matter how tempting or relevant to your conversation it is. Unless it's necessary to share for your safety, your children's safety, or your husband's well-being.
10. Treat Him With Love
This is another good point to note on how to be a better wife. Treating your husband with love includes loving everything about him and that includes his imperfect self. No one is perfect, I repeat, no man is perfect. So stop all those bull talks of "I wish he is truly my prince charming".
Prince charming isn't real, he only exists in fairy tales and that's where all "perfect" husbands belong. When you expect prince charming, the unrealistic expectations you place on your husband will only end badly. Your marriage exists in real life, so stop expecting too much.
Remember you are not any better yourself. Expect to be loved well, but by someone who is human and will most likely mess up time and time again. If your husband makes a bad decision, avoid saying "I told you so". Rather, trust that he has learned from his mistakes and see it as an opportunity for him to grow.
Don't make him continuously feel guilty about past events over and over again. Stop expecting him to fail as your dad failed your mum. Have a positive attitude towards him of "I know you aren't perfect but I love you anyway".
When a wife recognizes her husband's faults and still treats him with love, it becomes easier to make a two–way channel; something that is intrinsic to marriage, and he becomes encouraged to do even more to be the man of your dreams.
Final Thoughts On How To Be A Better Wife
So, there you have it, 10 tips on how to be a better wife. Thanks for reading up to this point. I hope that these tips help you on your journey to happiness and helps improve your marriage. Do you have other tips on how to be a better wife that isn't listed here? Please share them below, I would love to know more.
Need more resources on how to be a better wife? Check out 15 Ways To Bring Back The Honeymoon Phase In Your Marriage. Ciao! Don't forget to leave a comment. Keep spreading love until I come your way again.
Pin this for later