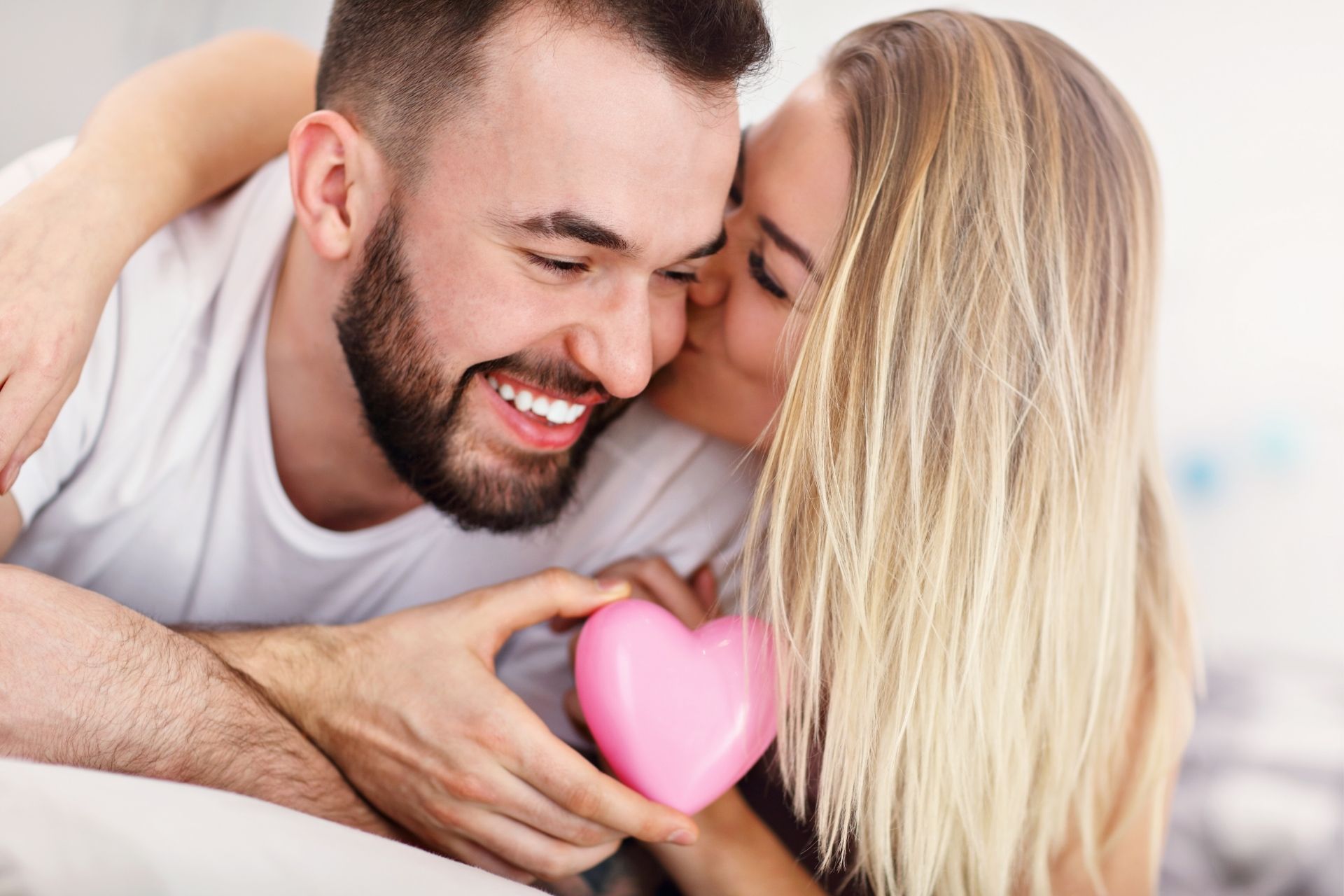 Writing deep romantic love letters for her or romantic love letters for him may seem like such an ancient practice in an age where technology and social media has taken over.
Nevertheless, the powers of well written and deep meaning love letters, no matter the age and time, can never be overemphasized.
Nothing beats receiving handwritten sweet love letters from your special one but a long love paragraph can suffice (most times) in this age and time as text messages to make his heart melt or even DM's.
No matter the form it takes (text messages, DMs, or even love letters), words of love are always appreciated as they have a way of maintaining and deepening intimacy.
They help you convey what you might be too shy to say in person, which can be a beginning of expressing your love or even your long-held method of reassurance.
Investing in my relationship and making my partner feel special with love letters is one way I keep the spark alive in my relationship and warm his heart.
For a little inspiration on how to warm the heart of your special one, I've compiled the best romantic love letters you'll ever come across.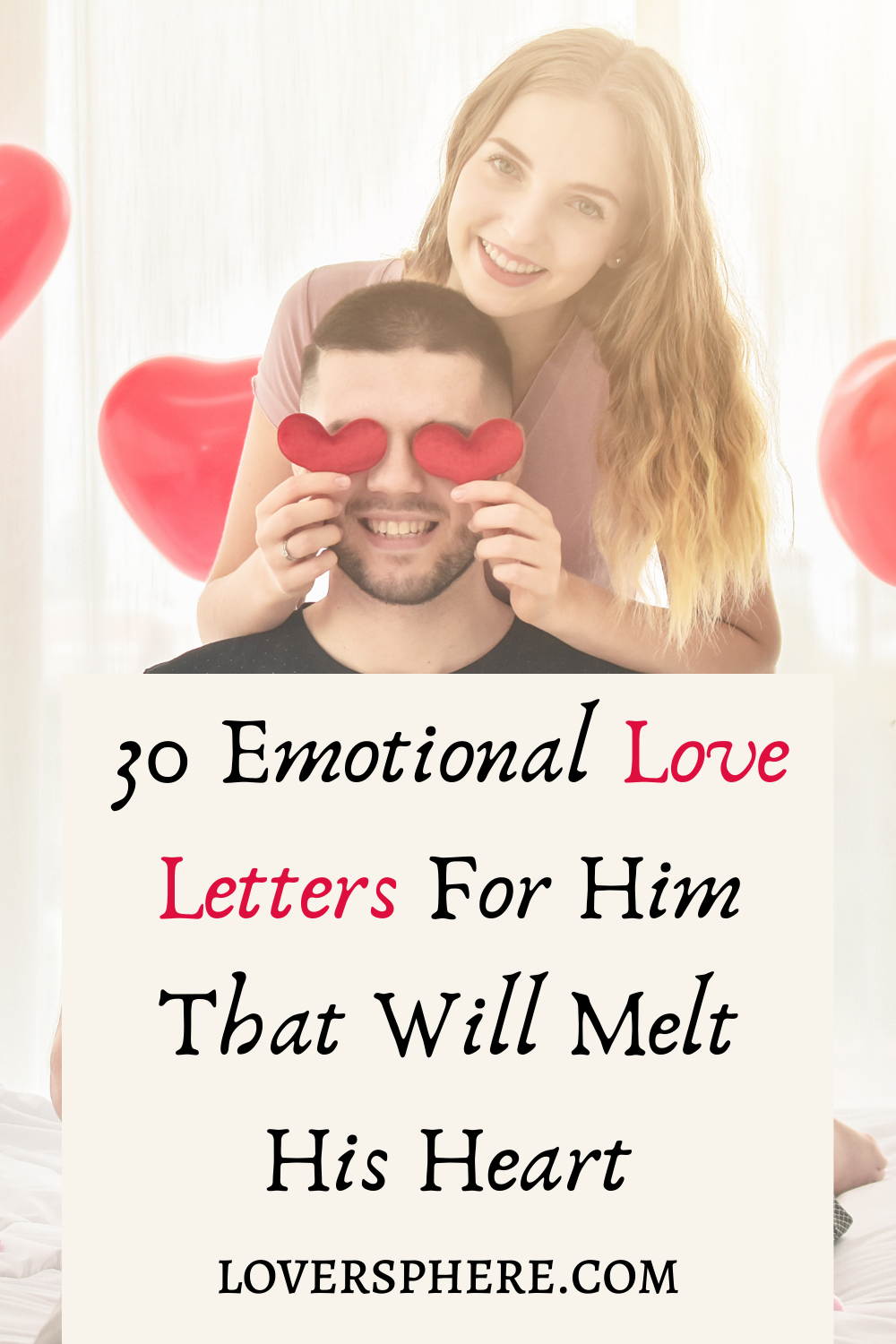 Love Letters For Her
Send your special woman these love letters for her that make her cry and love letters for her from the heart.
These love letters for girlfriend can also serve as deep romantic love letters for her, so cut no corners! Send her one now to warm her heart!
1.  Darling,
Sometimes I just think back to the first time I laid eyes on you. I knew right then that I had found someone incredible.
Ever since that very moment, all I have ever wanted was to be with you. Whenever I am with you, it is like having my emotional batteries recharged with joy.
Your touch sends little shivers through my body. Your presence pleases my mind and soul. I love you…madly, sincerely, completely, and with no reservation.
With lots of love.
2.  My Darling,
After all these years we've been together, my heart still flutters when you walk into the room. In my eyes, you grow more handsome with each passing year.
Everyone told us passion eventually fades when two people spend a lifetime with each other, but that's not true for us, is it?
I want you as much today as I did when our love was new, and everything you do shows me you feel the same way about me.
I only have to look at you, and that touch of gray at your temple makes me want to press my lips there and feel your pulse begin to beat a little faster.
I want to leave a trail of soft kisses across your cheek until I reach your full, perfect lips. I want to kiss those lips so deeply it takes your breath away and thrills you with promises of pleasures to come. For now, you can imagine what those pleasures might be, and tonight, I'll fulfill those promises.
Anticipating a romantic evening,
Your One True Love.
3.  Darling,
I want you to know that there's no one who can replace you. Every day seems like a blessing since I have met you. I'm so completely in love with you. So, I just wanted to say I love you.
4.  My Love,
If I had to explain why I love you, all the notebooks in the world would not have enough pages for what I would have to say, because you are everything to me.
You are the reason for my peace and happiness. Love is an abstract noun, but the feeling you awaken in me is something so real that sometimes I have the impression that all the beauty in the world is materialized in my heart.
You make me see everything in a more colorful and optimistic way, you bring me the necessary stimulation to face life with joy and passion, you give me the peace and tranquility necessary so that I never get upset in the face of any difficulty.
I like everything about you: your skin, your voice and your hair. I like your luminous eyes, your gentle but determined ways; this special intuition that always leads you to do exactly what I hope and desire.
You know how to please me effortlessly, you know how to make me happy without demanding anything in return, although I recognize that I am capable of doing everything for you.
If "love" is an abstract noun, "to Love" is an intransitive verb and, therefore, I love you because I love you and that all!
Big kiss,
(Signature Remark)
5.  Dear,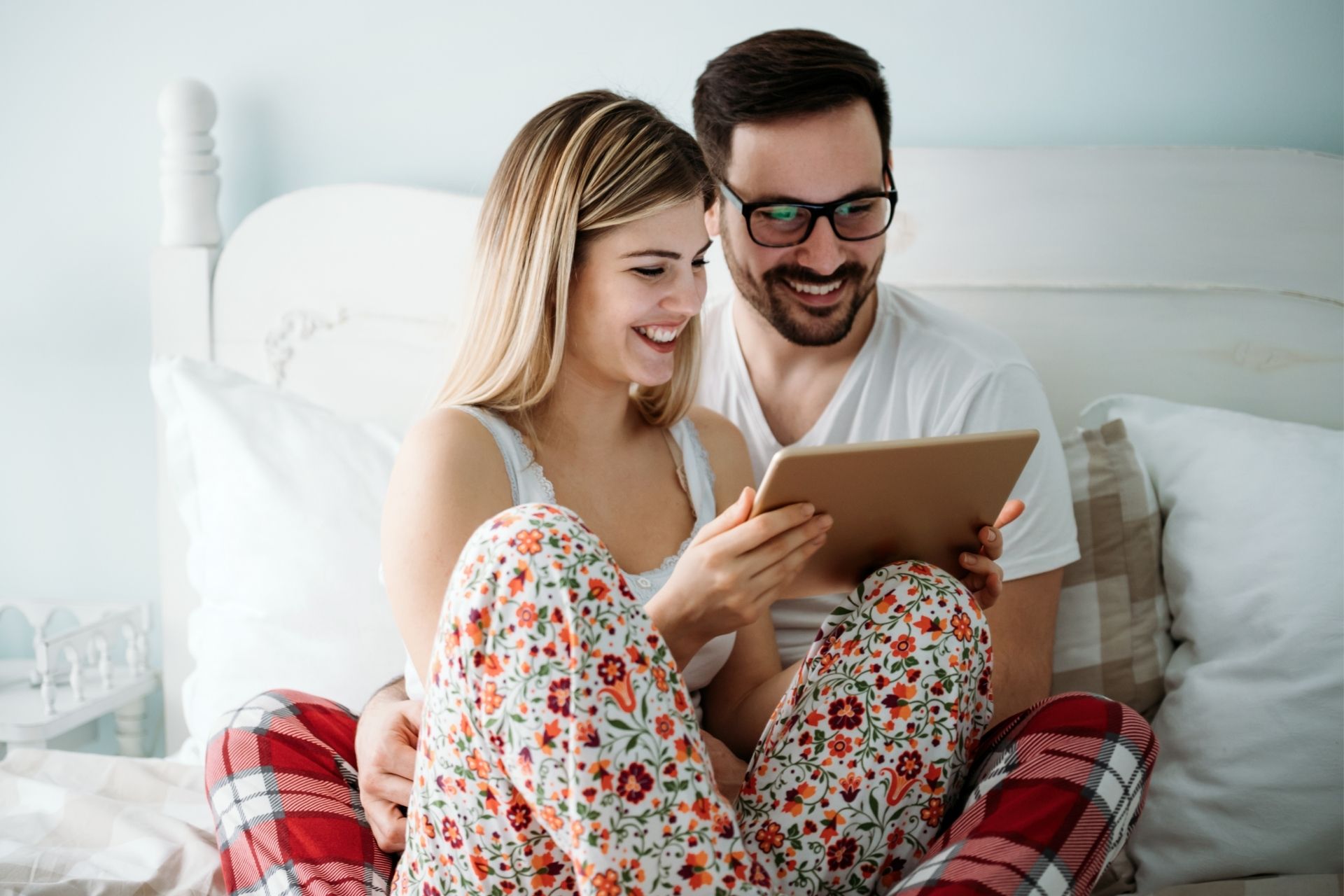 In life, there are certain things that words cannot describe. The feeling I have when I talk to you, when I think about you, and when I dream about you, is amazing.
I've never felt like this, before in my life. My love for you has grown so much over the past couple of months. I would have never imagined that we would be where we are today.
I don't think that our love will ever fade or wither. I'll always be there for you. We are the best of friends. My life is perfect with you in it. Thank you, My love, for making my life so beautiful.
Love Always.
6.  My Love,
It was necessary to remove this lump in the throat. This knot takes my breath away and impels me to romantic madness.
I had to write you this other letter to undo that knot and confess, once again, how much I love you and how important you are to me.
It was necessary to say again, how good every moment beside you is. How much brings me peace and even health, because by your side my heart beats more calm and quiet, happier.
My love, the moist of your kisses sustains me. The sound of your voice relieves me of all pain. The warmth of your embrace and your skin brings me comfort and joy. I love you. I love you softly and sweetly, desperately, and I know it will be like this forever.
Big kiss,
(Signature Remark)
7.  To My Forever Person,
I think we make the perfect couple. We understand each other so well. We listen to each other…
I cannot wait to spend another year alongside you, because there is no place I would rather be. You're stuck with me. You better remember that!
I LOVE US!
8.  Sometimes I get caught up with life issues and I start to worry, I get down and alone in thoughts, I feel like a lost child without a home, but the kind of love you give me just keeps me hanging on, all I will ever need is you, thank you for being there for me, love you so much.
9.  From high school to dating and from being mere strangers to being love birds, my life has been so great with you, it's been a joyride all through, I will love to step it up to the next level because you will make me the perfect wife. I feel so special to have known someone like you, I love you so much pretty.
10.  My Dear,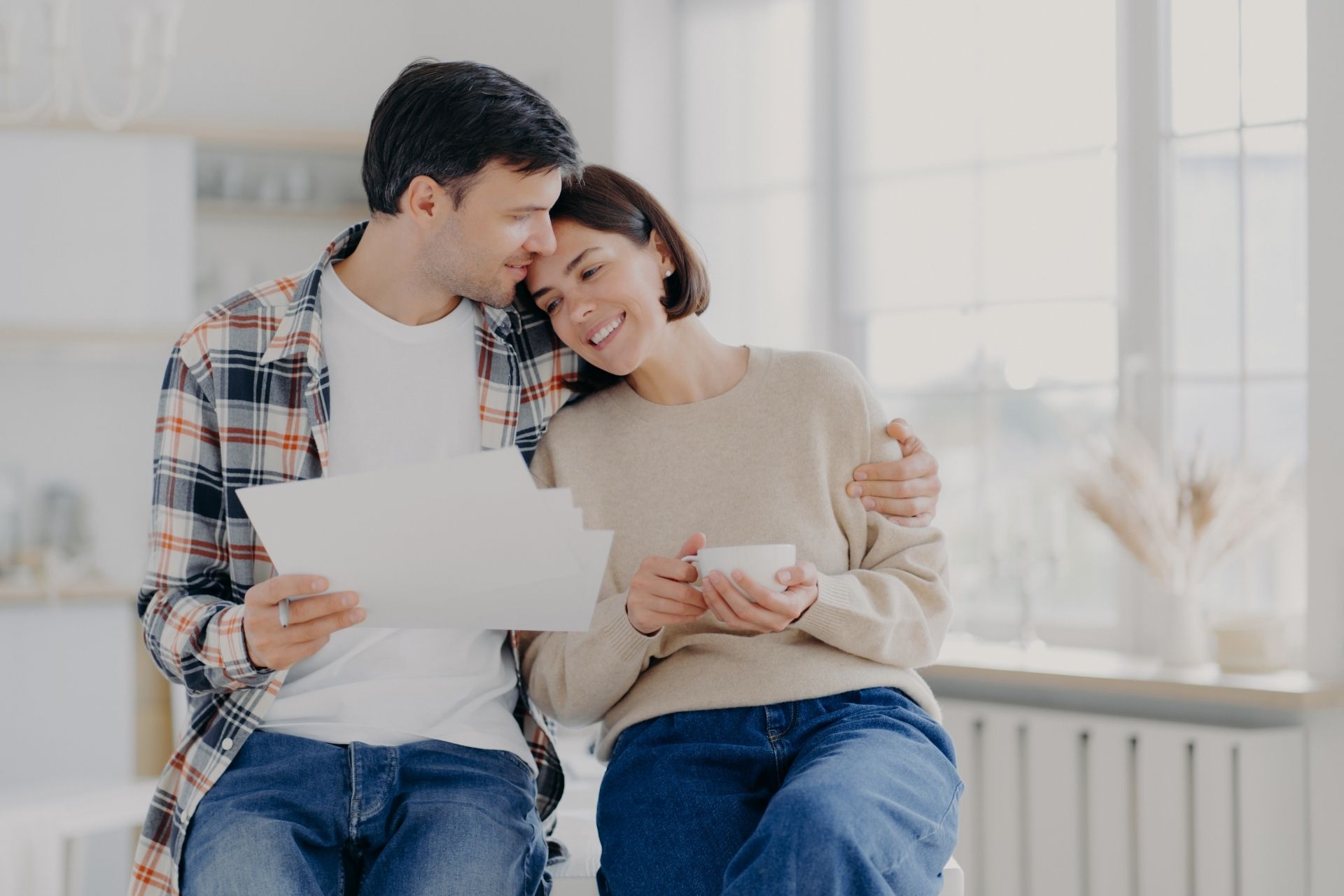 Your presence is like a cold wind blowing all over me. It makes me tremble, makes me feel weak that all I want is for you to wrap your warm loving arms around my shivering body.
Your face is all I want to see each passing day. Sometimes I feel like I am hallucinating because wherever I am, I see you there.
I am crazy about you baby. I'm crazy about your kiss that always leads me to a place of forgetfulness. It makes me forget the rest of the existence… It is just you and me I see… Just you and me.
I am deeply in love with you, my dear. So tell me how can I not love you this much, when every time you look at me, all I feel is how deep is your love for me.
Yours, forever.
11.  You are my match made in heaven. Whenever I need you, you are there to lift me up. I am so incredibly fortunate to have crossed paths with you in the beginning.
I am so lucky that you are my girlfriend. We, together, come to this beautiful point in our lives. A point where I find that I cannot wait to build with you, grow with you, and face the future with you.
You are everything I could ever want to imagine. I will never stop loving you. That I can promise.
12.  I just wanted to let you know how much I appreciate having you in my life. For helping me through the bad times and being there to help me celebrate the good times, I cherish all of the moments that we share together.
There aren't enough words in the dictionary for me to tell you how glad I am to have you in my life. I am so lucky to have you by my side.
Everything you do for me never goes unnoticed. I don't know what I did to deserve someone as wonderful as you, but I am eternally grateful to have your love, support, and affection. Thank you for being you, and for having me by your side.
13.  My Angel,
This very moment that I decided to type this down, my heart is overflowing with love and the joy and happiness you constantly make me feel.
I feel like my heart is about to burst in my chest! You are just awesome and I count myself as lucky and blessed to have you in my life and call you mine. I love the way you make me laugh on my worst days.
I love it when you get surprised tickets for us to go see the game that I love the most. I love it when you put on my hoodie and your scent continues to linger on it. I love watching you do the things you are most passionate about.
14. Dear Babe,
My home is your heart and I want to reside there forever. I lay my heart in the palm of your hand. I want to belong to you forever. You complete me and you make me whole.
Among the list of reasons why I love you, the first on the list is the fact that you are you. I love everything about you and there is nothing I want to change.
I love all your flaws and imperfections. I may not get to tell you this every day but I want you to always have it in your heart and in your mind that I love you so much.
15. You Are Sunshine And My Sparkles
There is something about love I never realized until the day I met you. Whenever sunrises I never took notice of it, I overlooked it but since the day I met you I always remember that you are the sunshine that shines peace into my life.
My heart has known peace since I met you. When I wake up every day it's you that I see again even when you were absent physically because my heart has mastered how to behold your beauty and you are forever present in my heart. My sunshine and my sparkles.
Love Letters For Him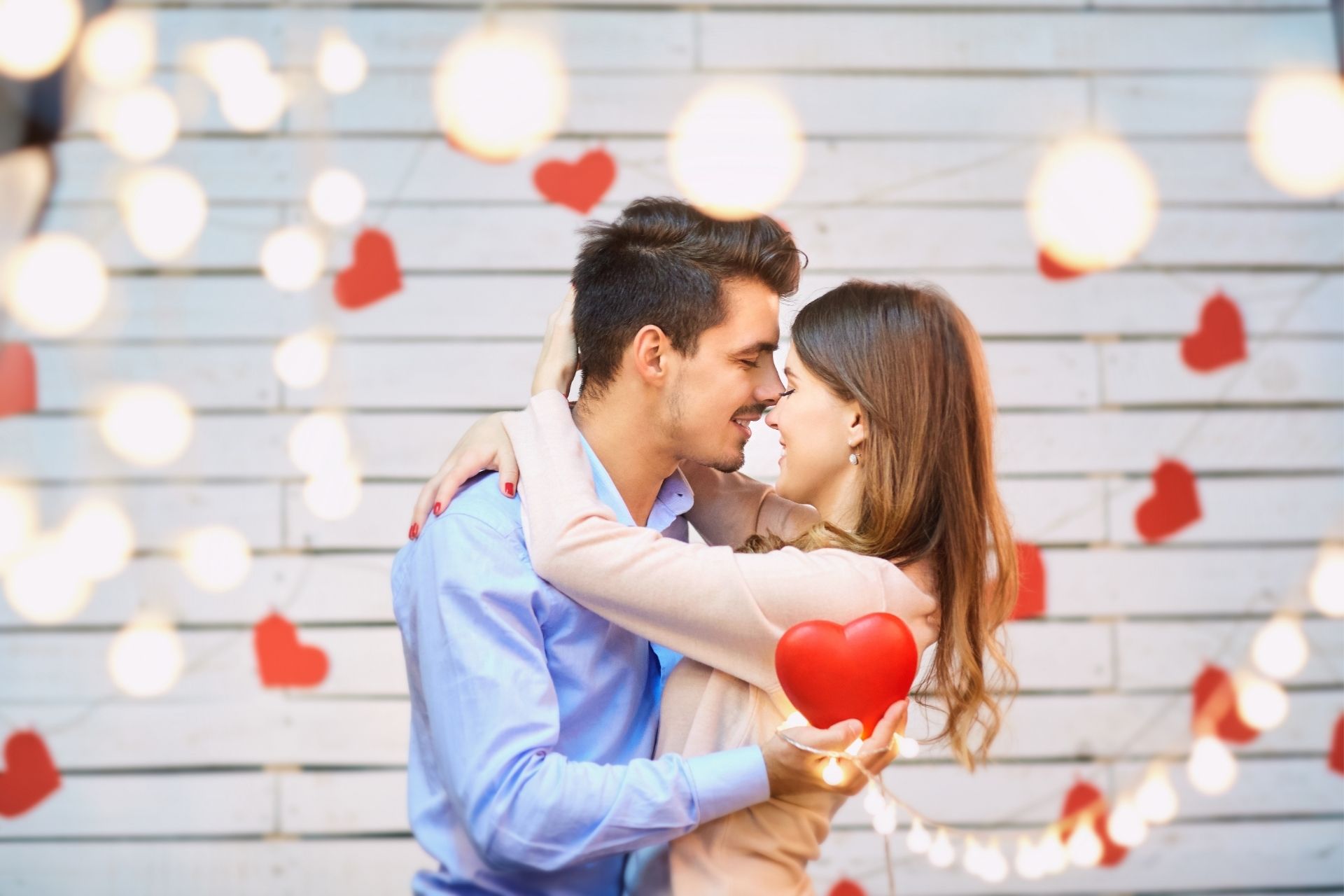 This section contains love letters for boyfriend, love letters for husband, and love letters for him that make him cry.
These carefully curated romantic love letters for him will melt his heart and make him love you more. So, start sending them now!
16. Hello My Love,
It is important you read this letter because the reason to write it will convince you of many things.
It was two years ago that you first told me you loved me and asked me to be your girlfriend. Remembering our first kiss is remembering since when my heart beats for you.
Knowing you are with me makes my life a dream come true. I'm the luckiest woman in the world as I'm in love with my best friend.
My love for you has grown deeper. Whenever something good happens, you're the first person I want to share with…
When I am sad, I know that I can count on you to take me in your arms and tell me everything will be alright.
I just wanted to let you know that I love you more than even the most heartfelt words can express.
Love You, Darling.
17. Sweetie,
Before I met you, I didn't believe it was possible to love someone so deeply and completely. We think alike. We read each other's minds. We know what the other one wants without asking.
But I realize how lucky I am to share my life with the greatest man I ever met. You fascinate and inspire me. I love you very much.
Love You, Darling,
Lover Girl.
18. Sweetie,
If you wonder just how much I love you, wonder no more. You are the sun in my sky, the river that runs through my soul, and the very air I breathe.
Before I met you, I didn't believe it was possible to love someone so deeply and completely, but you have given me faith that true love really does exist because I share it with you.
Totally yours,
Lover Girl.
19. My Love,
To be hopelessly yours: this is my fate; and more than conforming myself with it, I rejoice with it! The possibility of not having you someday would frighten me, if not terrify me.
How could I live without your love and without the providential support of your shoulder, always a pillow for my little head always so tired?
How could I be happy without the comfort of your words, always gentle and optimistic? How could I feel like a woman without the vigorous touch of your hands on my shoulders, in the glorious moments when we make love?
You complete me as a human being, you complete me as a woman, and (without wanting to feed your vanity!) you complete me as a female, because under your body and the effect of your kisses no reasoning can resist.
On the other hand, you are an extension of me and I know you would not stand too long in my absence.
As I put myself in your hands, I know that you are in my hands, but I want you to understand this not as a threat but as confirmation of a great love because I do not mind that I am in your hands and it does not weigh anything to have you in my hands, because I know that we will always use our hands to distribute affection to one another.
I'm hopelessly yours, I need you. And I'm so yours that I take that as a confession of surrender because I trust you so fully that I would never shy away from doing anything that would relieve your suffering or cause you any pleasure, whatever it was.
A kiss from your wife,
(Signature Remark)
20. My Dear Sweetheart,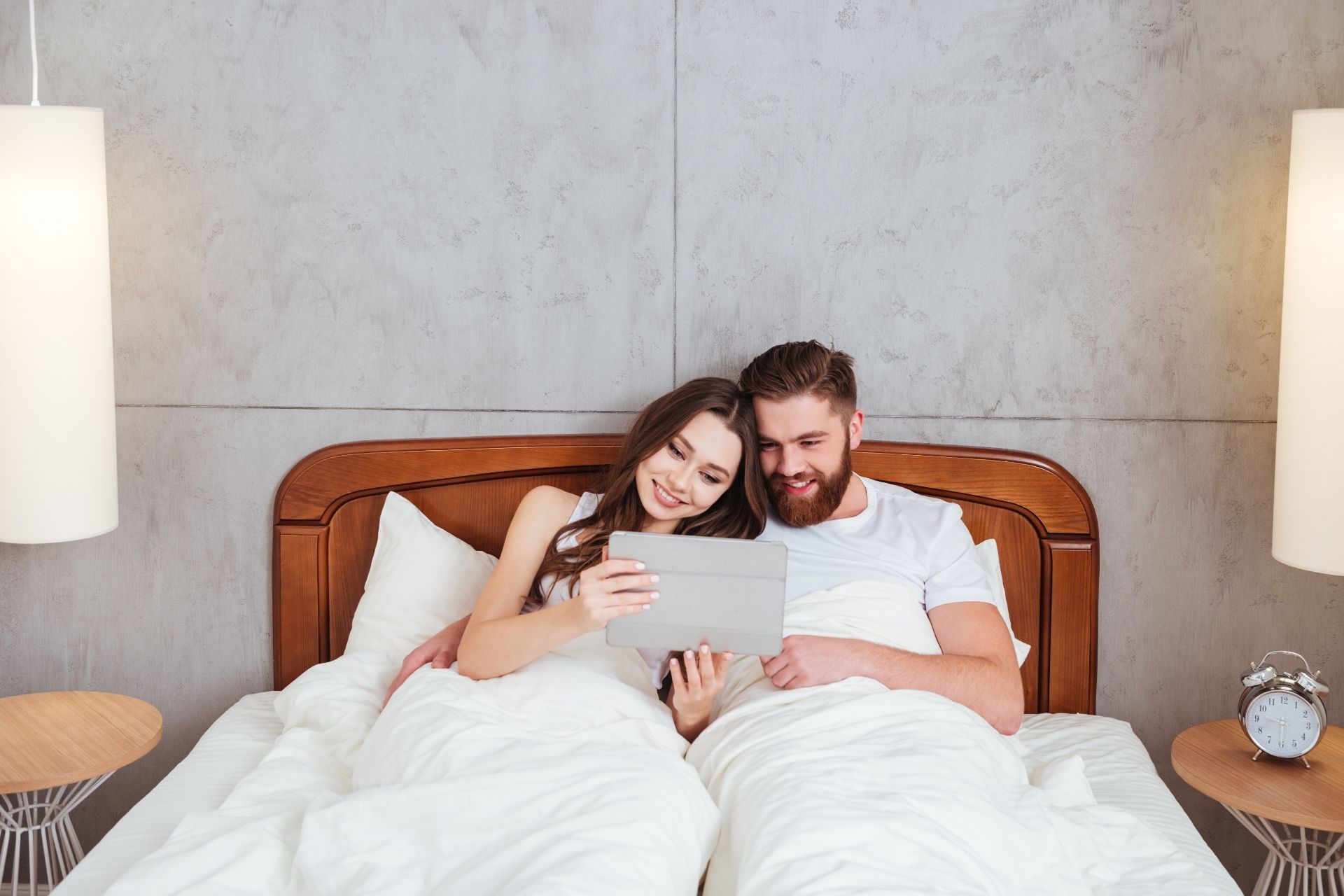 When I was about to give up on love in my life, you came along… and just in time. You are such a wonderful gift. A very precious one indeed. A gift to keep, a gift to care for, and a gift to love now and forever.
How could I ever let go of someone so special? Never. Because you are like heaven's gift. The one I have been hoping for and dreaming about my entire life.
Now I am so happy, my dear. I want you to know this. I promise to cherish you all my life, until the day I draw my last breath. I will support you, be with you through good and bad, always holding you close. You are the only one for me.
I love you with all my heart!
21.  The most beautiful moment I have ever experienced in life is those ones we shared together. I don't know where you are right now, but the truth is that my heart is always with you.
I don't spend a day without remembering you. I am happy that you are mine alone. You are the blessing sent to me: a good father and the best husband in the world.
Anytime I look at you, I feel like to hug you forever. In my life, I thought of many things, many dreams of a good man that can make me happy all my life, and when I met you, I realized that my dream had become a reality.
I smiled and said, what a wonderful God, the master connector. Yes, I know what I'm saying. I understand that you are the one chosen for me from the highest part of this world.
I love you so much. If there is a way I can carve your name on the biggest and tallest rock in the world, I will never hesitate to do so. I love you so much.
22.  Sometimes, I looked at myself and shook my head not for sorrow but for the amazing husband I am blessed with. It keeps baffling me that someone like you still exists.
Truly, when I was told that there is no true love, I was not in doubt until I finally met you. You have proven this belief of mine wrong. You have shown me how to smile, how to love, and how to be faithful to the one you love.
I miss you so much that even a minute is like a bar of gold to me afterward. If I knew I would be sad this way, I would never let you move an inch the day you were leaving.
Thank you so much for the sincere love you have been showing to me. I appreciate you for what you have achieved for me. I miss your smile and the giggles that never vanish. Believe me, and you will be the best for me for the rest of my life.
23.  You are my strength. You are my courage. You are not only the sails that steer my ship, but you are also the waves below that carry me.
Your love makes me see life differently. Together we are strong. We are unstoppable. That is why I love you, my lovely boyfriend.
24.  Sometimes, when I think about our relationship, I wonder, what does the future hold in store for us? What surprises are right around the corner? We have already had so many wonderful, exciting adventures.
I cannot wait to see what the future holds for us. With you at my side, I know that life will always be exciting. You are the only person in the world I can imagine building a life with.
From the bumps in the road to the wonderful times, with our fair share of both heartbreak and laughter, I know that there is no one I would rather spend my future with than you.
25.  The Love Of My Life,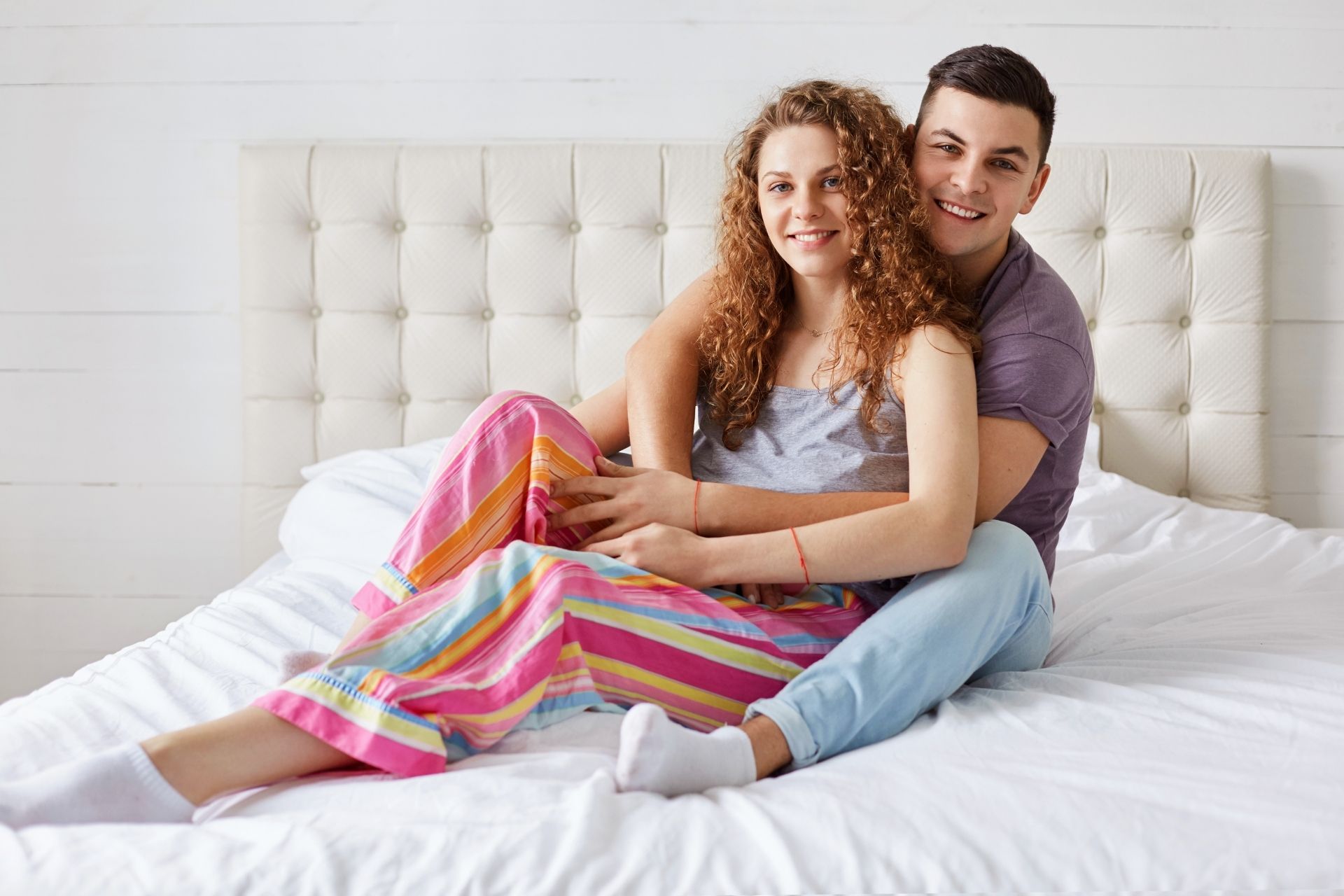 Dominated in my heart are the thoughts of you I can hardly think of anyone else but you. They say one would know when they've found the right one, and I am certain that you are the one and the only one for me.
Pure is my love for you, sure is my love for you, and true is my love for you. You bring my soul contentment and satisfaction and you bring my life light and happiness.
Thank you for always motivating me and thank you for always choosing to see the best in me. Even though forever is a long time, I want to build it with you and nobody else. I love you so much.
26.  My Prince Charming,
I still cannot believe that we have been together for years, and it all still feels like yesterday! Time seems to go by fast when I am with you. I will forever cherish all our memories made. So far, it has been nothing but a blessing.
Our love has become the envy of all. I wake up with more and more reasons to fall in love with you all over again and I never want to stop! Loving you has thought me all I taught I knew. Thank you for literally sweeping me off my feet. I adore you so much.
27.  The Champion Of My Heart
Even with your flaws, you are the champion of my heart, I love you like that, my prince in shining armor. You have won my heart with nothing left for another, and I know that you are capable of handling my heart with so much care.
I love you with all of me. You have shown me how to love, and I am grateful to God for making that possible. When I am with you, all my worries go away, and my heart rejoices. I love you so much because you are a dream come true.
28.  I can only use so many words in the dictionary to show you how much I love you. I love you so much that you are always on my mind, putting a smile on my face and making my heart skip a beat.
There are so many ways for me to express my love and I plan on showing you just how much love I have for you for the rest of my life. I hope that my actions let you know the extent of my affection, adoration, and commitment to you.
29.  My King,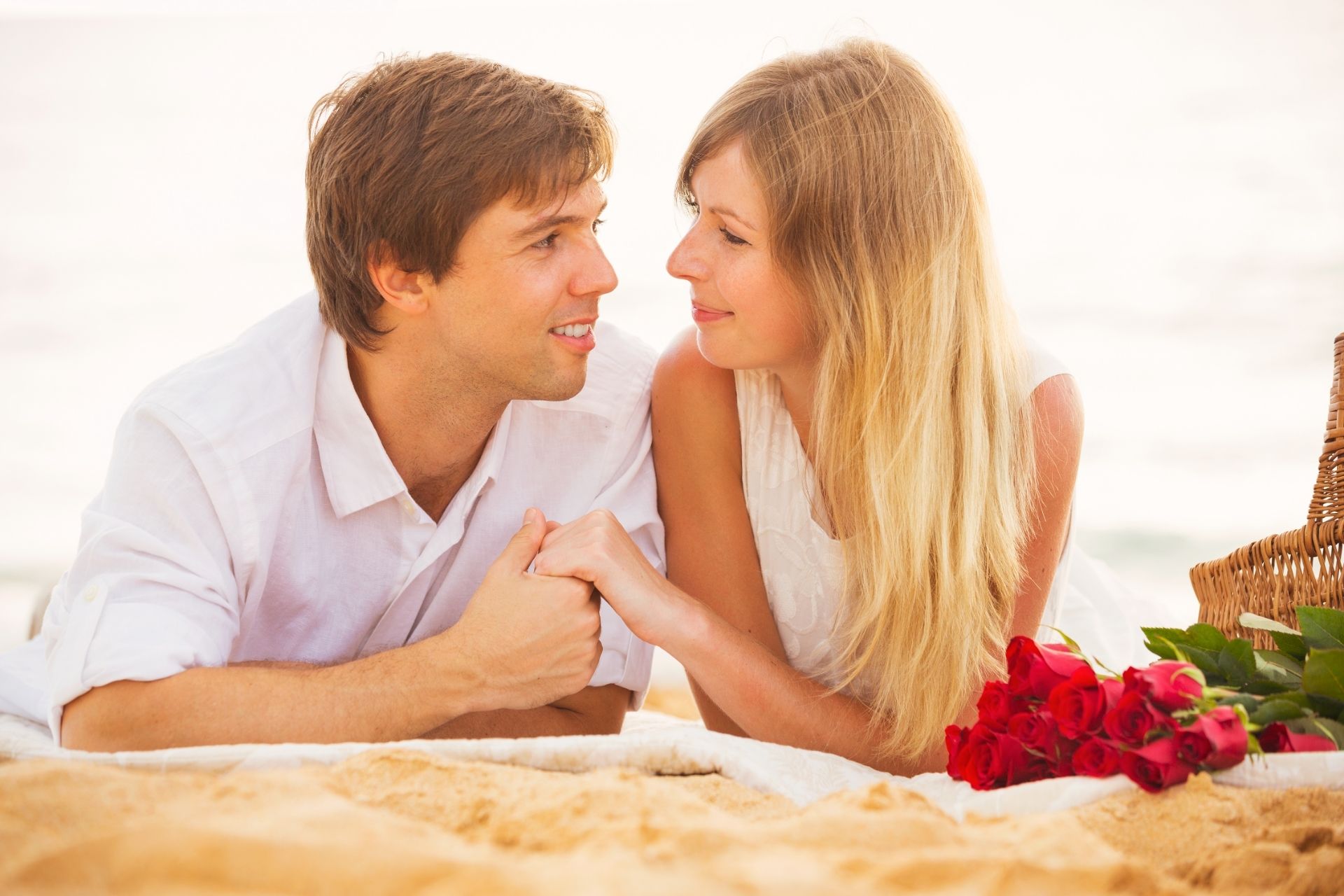 With you, I can say that I am living my dream and fantasies; you made mere dreams my reality. Your love replenishes my soul on a daily basis.
Every day I wake up to count my blessings, and you make the first parts of the list. I give no room for the thoughts of losing you; for I cannot bring myself to even imagine the reality of having to spend my days without you.
You are my rock and you let me be your peace. I want to raise a family with you, make a house a home with you, love every inch of you, and build a lasting love legacy with you. I love you immeasurably.
30.  My Man In All Seasons
Having you in all seasons in my life has been a great blessing that my money can not buy. I am always grateful that you are mine and I will be forever grateful if you will be mine forever. The stars at night always remind me how bright your love shines in my heart. I love you big.
Wow! We've come to the end of the best romantic love letters for him or her. Hey! What are you waiting for?
Pick up your notebook and pen and start writing down any of these romantic love letters for that your special one.
They will love you more if they receive such heartfelt and deep touching love letters from you, so waste no time!
Also, feel free to draw up inspiration from these love letters and completely write yourself a unique one (your spouse will deeply appreciate it).
You can also spice up the above love letters to suit your taste. Don't be rigid! Have fun writing to the love of your life and speak from your heart (that's key to every great love letter).
And there are no perfect love letters, so do not hesitate to send yours. You can check out 200 Romantic Love Messages and 180 Cute Flirty Text for more love letters like messages to make their hearts skip beats. I want to hear about your favorite love letters in the section below!
Pin this for later!