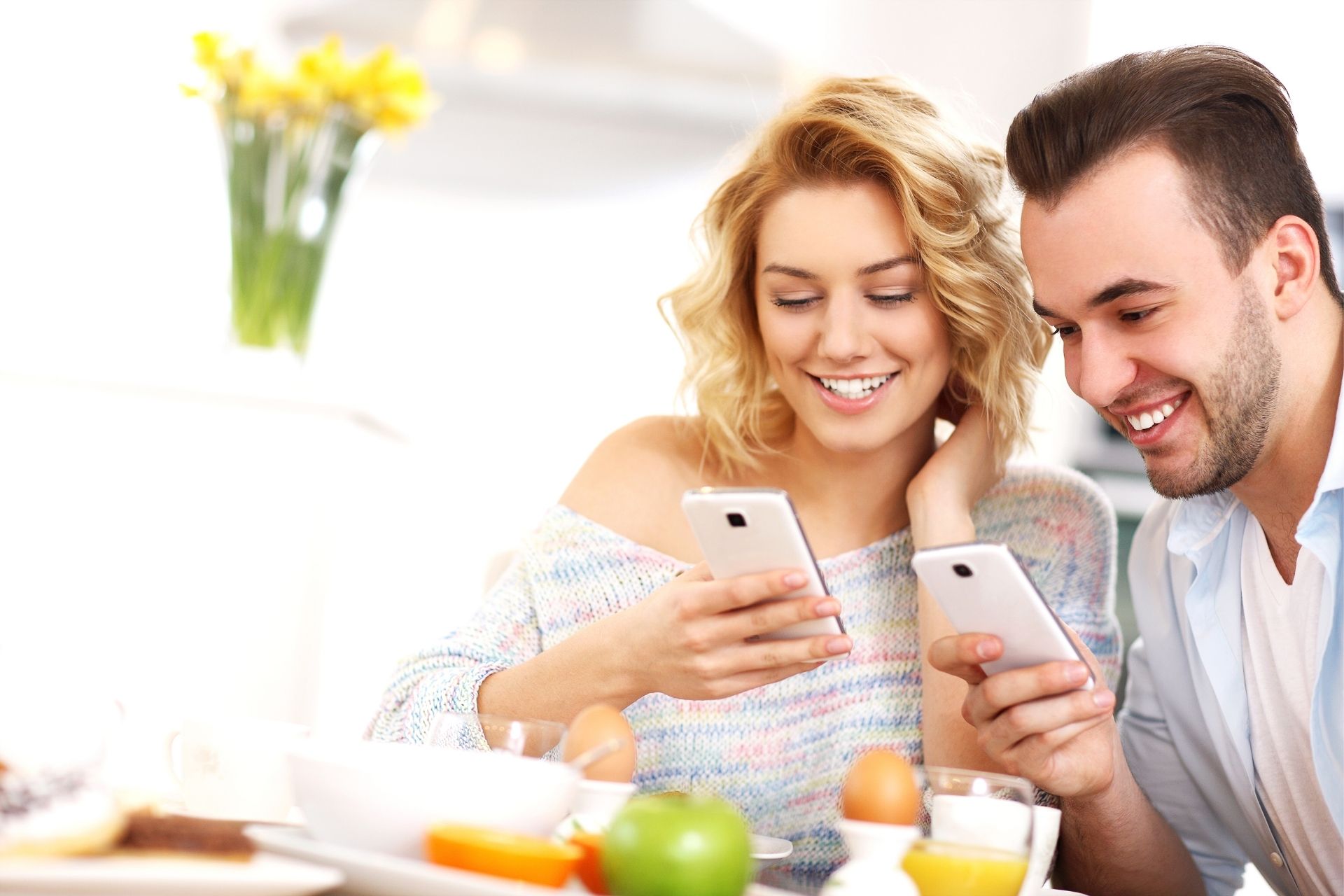 Flirting is the ultimate spice of any relationship; it can be the difference between a boring and stale relationship and a hot and spicy one. There are so many ways to flirt like sending cute flirty text messages, through compliments, or even non-verbal communication.
Spicing up your relationship can be a daunting ordeal especially if you don't know where to start or how to do it properly.
A wrongly spiced relationship can end badly for both parties but a rightly spiced relationship can last for years. An easy and right way to spice your relationship is through flirting (if done correctly; you don't want to appear like a pervert!)
One great trick that works every time is making statements not asking questions; also make your statements sound flirty. It's like adding spice to your conversations. Don't be direct but play with words.
For example, instead of asking "what part of the country are you from?" Make statements like "your hairstyle and looks tells me you are Asian".
Breaking your relationship out of its mundane routine doesn't necessarily need big changes it can be something as small as sending some cute flirty text messages for her, flirt messages on Whatsapp, or even making suggestive eye contacts.
My most preferred way of spicing up my relationship that my spouse and I have used over the years are sending some seductive text messages for her, flirty messages for him, flirty texts for him at night, or dirty texts to send to your boyfriend in the morning.
These cute flirty text messages keep us on our toes, fan our flames of love, and makes us hot for each other (wink!).
Today, I'll be sharing all of our favorite cute flirty text messages, dirty text messages, flirty texts to make him laugh, romantic text messages, and many more! Let's go!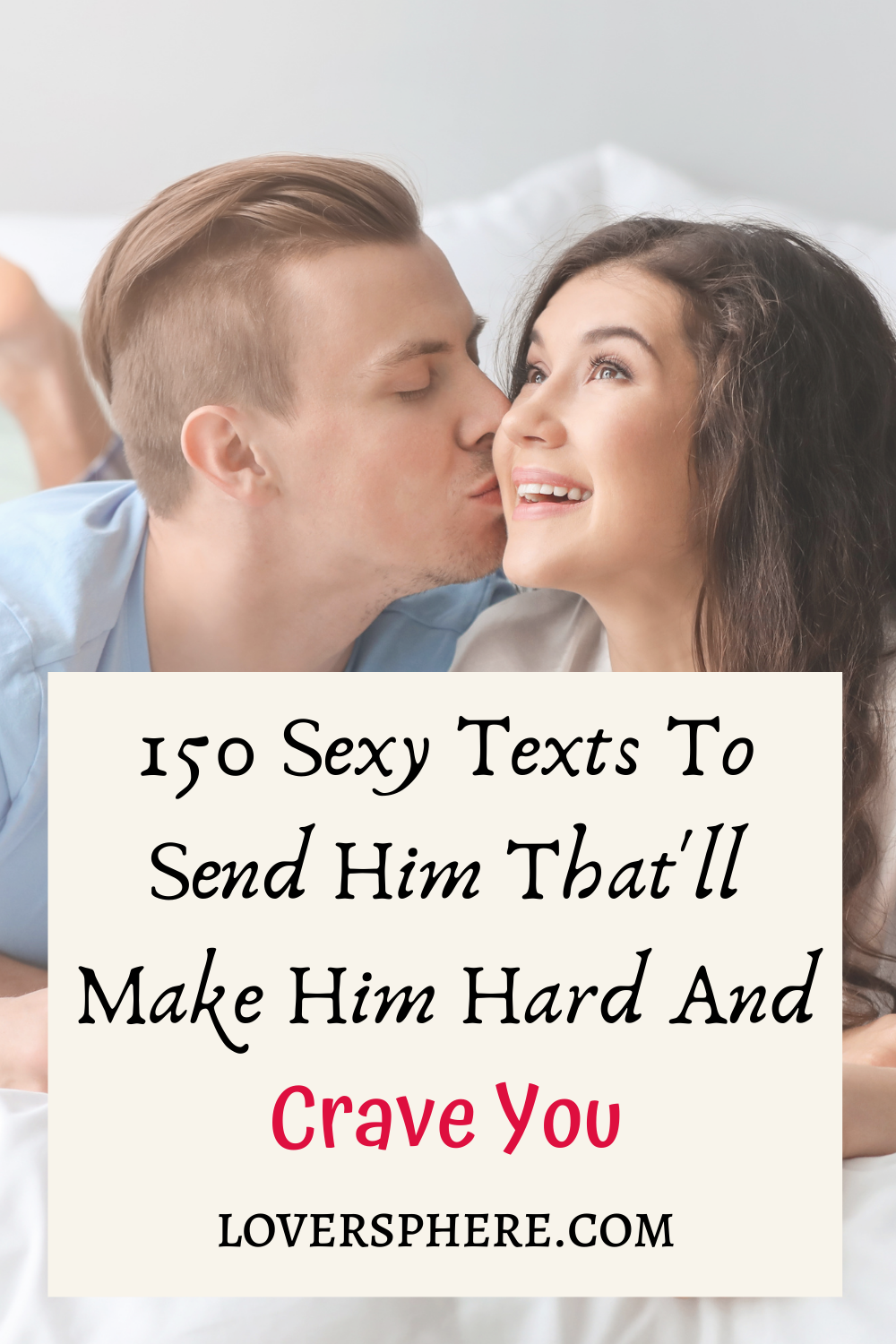 Cute Flirty Text Messages To Make Him Crazy For You
I have compiled the best cute flirty text messages for him, flirty texts for him at night, flirty messages for him, and flirt messages on Whatsapp to send to him to make him crazy for you.
1.  I am waiting for your touch to inscribe the maps of time.
2.  I need you to fill me up physically.
3.  Everything around me here makes me think of you.
4.  You are a great guy, I love you more than a lot.
5.  I have a plan for the evening. Do you want a naked bear hug, yes or yes?
6.  Do you want to mess up the bed with me tonight?
7.  I'm making the first move when it comes to texting, so I'm expecting you to make the first move when it comes to kissing.
8.  Do you find it sensual when girls make the first move or should I wait for you to do it yourself?
9.  I could've sworn I saw you at the mall today, but it turned out to be some other incredibly attractive blond.
10.  I just saw the new picture you uploaded. Looking hotter than ever, I see.
11.  Our first kiss is going to be epic, don't you think?
12.  Seeing your name pop up on my phone screen makes me grin like an idiot.
13.  You never fail to give me butterflies.
14.  You are my dream guy.
15.  Can we go skinny dipping?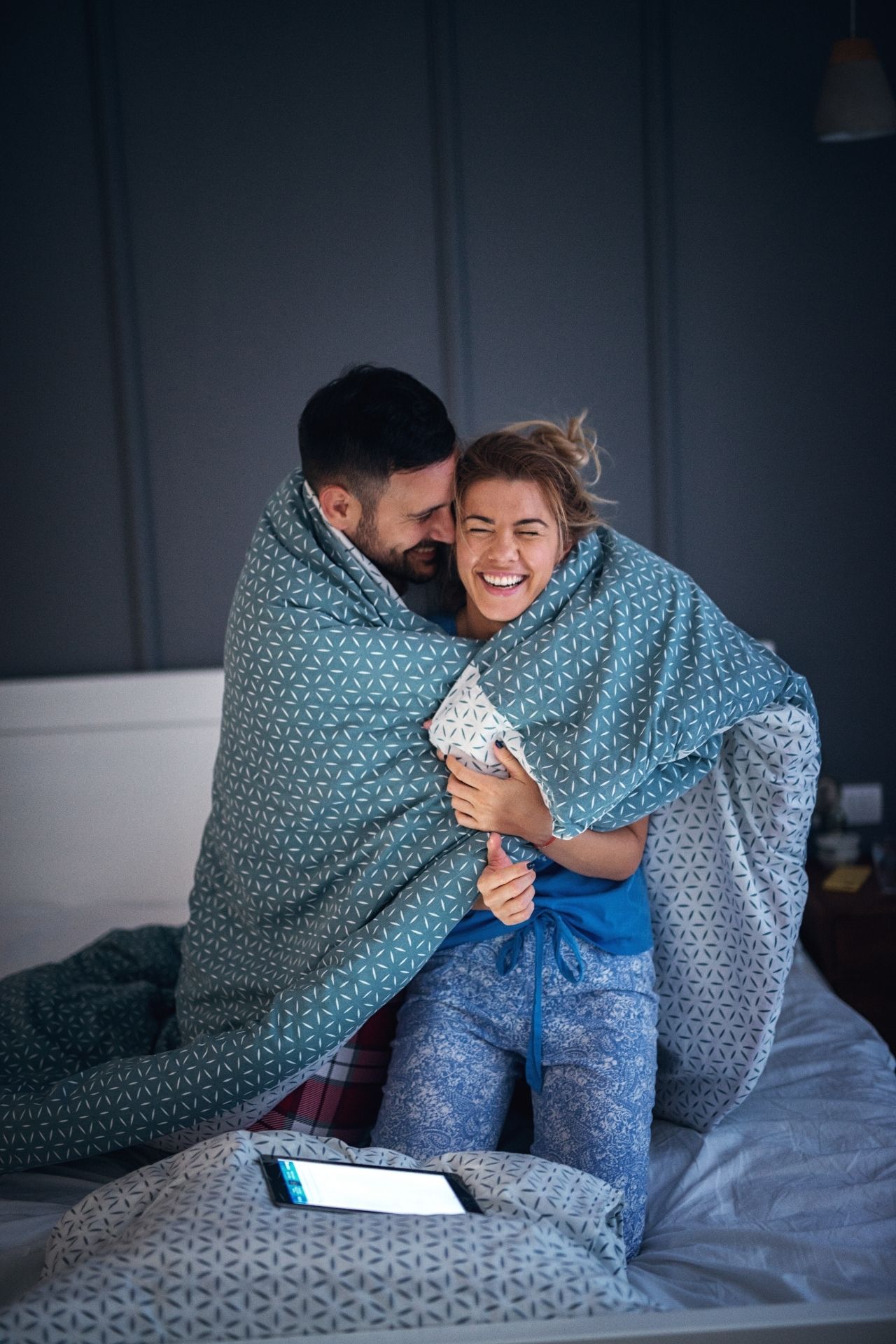 16.  I just got out of the shower, wanna come and help me dry off?
17.  You've been on my mind a lot today. And it's only 8:30 am.
18.  What does your week look like? Any room for me?
19.  You are out of my sight but in my mind.
20.  Are you missing me? Yes or yes.
21.  Shall we put the kids to bed early tonight?
22.  I need your tongue on my sugar plum immediately.
23.  You know I'm not wearing panties?
24.  Congratulations, you have been awarded the position of my bestie which affords you the opportunity to a romantic dinner date with me. Don't ask me who.
25.  If you Read, You Owe Me A Hug. If you Delete, You Owe Me A Kiss. If you Save, You Owe Me A Date. If you Return a Text Message to Me, You Owe Me All, But If You Ignore, you are Mine! So What Will you do?
26.  This is me asking you out. Want to get coffee on Saturday?
27.  My Heart Problem Has Reached A Critical Stage. That Doctor Says: There are Only 2 Options Left… I SEE YOU or YOU SEE ME.
28.  I've been very bold and need to be punished.
29.  I'm not wearing any underwear right now. Just saying.
30.  I'm using my last 2% of battery to text you that I'm thinking about you.
31.  My mind tells me you could be a heartbreaker, my heart tells me you could be my life's anchor, my gut tells me you could be the man of my dreams. The only way to find the truth is to ask you out, it seems I like you.
Raunchiest Dirty Texts To Send To Your Boyfriend In The Morning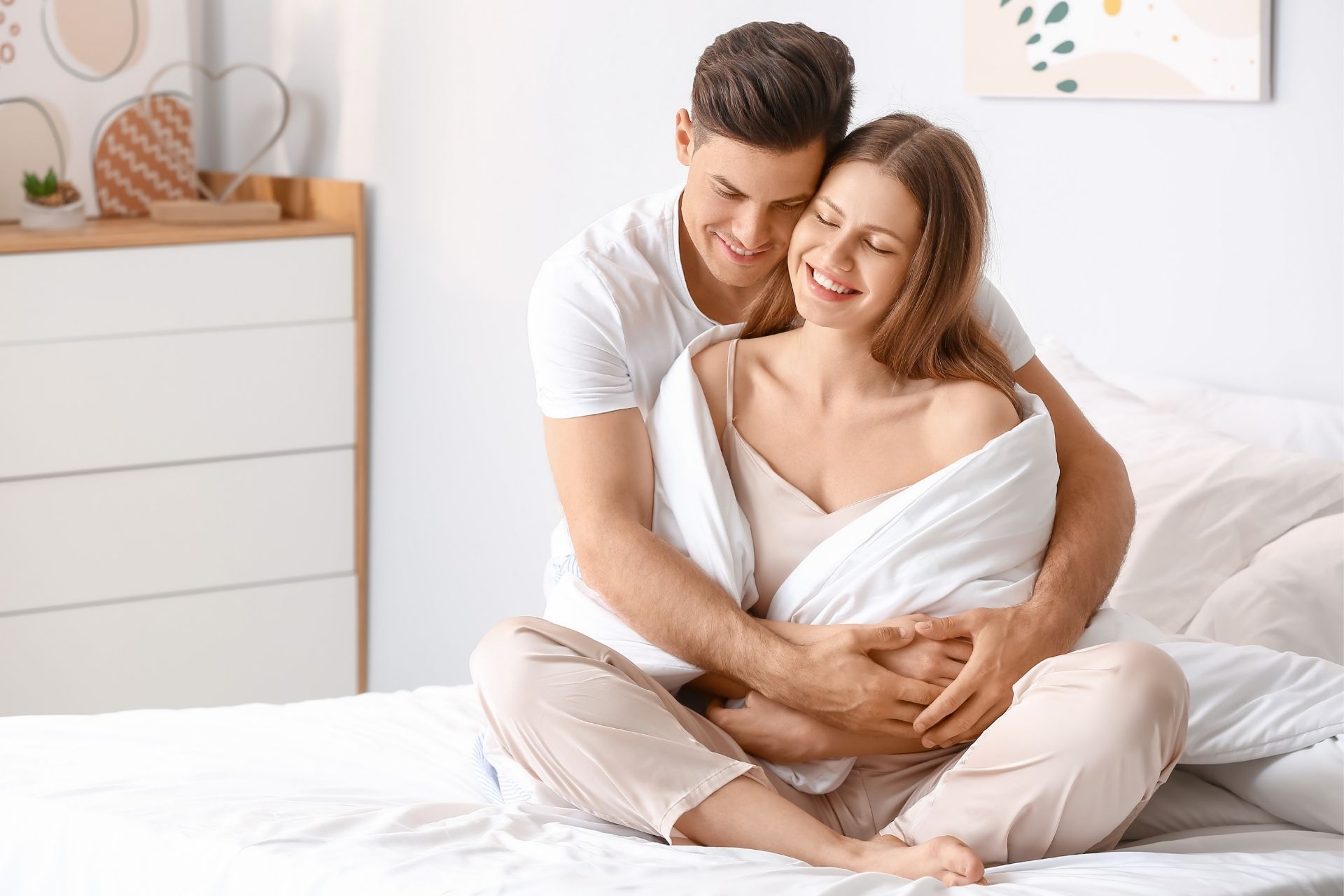 Collection of the hottest dirty texts to send to your boyfriend in the morning, dirty text messages for him, dirty text for him, and dirty text messages to turn him crazily on.
1.  I want you to run your hands over my slit, so you can feel how wet I am.
2.  I want you to hit me in every position you can think of.
3.  Guess what I'm wearing right now?
4.  Up for some fun tonight?
5.  Just thinking about all the things we could do if we were back at my place right now.
6.  I can't wait to be by your side again. Or on top if you prefer.
7.  This text entitles you to one kiss on the body part of your choice. Choose wisely…
8.  If I didn't have to go to college/work today, I would come over & blow your mind 😉
9.  I want you on top of me now.
10.  How come I'm always aroused when you're not around. Grrr!
11.  I want to take you on a midnight drive and then ride you senseless on the hood of the car.
12. I want to leave scratch marks down your back and hickeys on your thighs.
13. I want you to bend me over the bathroom sink and ride me in front of the mirror.
14.  What's it called when you love sucking on things? An oral fixation? Yea, I've got that.
15.  I'm just thinking about the last time we were together. It felt so good.
16.  I wanna know the dirtiest fantasy you've ever had. I'll tell you mine.
17.  Guess what I'm going to do the next time I see you.
18.  I need you to discipline me in the hottest way by giving this naughty head a good ride.
19.  I never thought I would meet someone that gets me so goddamn aroused.
20.  I'm supposed to working, but all I can think about is you dominating me.
21.  You are going to get down on your knees then you are going to taste me.
22.  Sometimes I see you, and it's like I'm out of control. I just want to jump your bones.
23.  I've been planning what I'll do to you in bed all week. I am going to blow your mind.
24.  I bet I can make your squirm/moan/pant.
25.  Here's a little something to get you through your day … (*Insert nude selfie*)
26.  If you're good today, then maybe I'll give you a mind-blowing surprise before the day ends.
27.  I wish I didn't have to wait all day to get you naked.
28.  Morning… OMG, you were AMAZING last night.
29.  Hey, babe, I just woke up thinking about that time we [fill in the blank]. It was so effing HOT.
30.  Do you think I should go commando tonight?
31.  I can't help but touch myself when I think about you.
32.  I don't think I'll be able to wait long enough to take all my clothes off the next time we f**k.
33.  I need you to spank me, Daddy. It makes me so wet.
34.  When I saw you walk in, I could feel myself instantly get aroused.
35.  Would you mind if I cooked naked for you?
Cute Flirty Text Messages For Her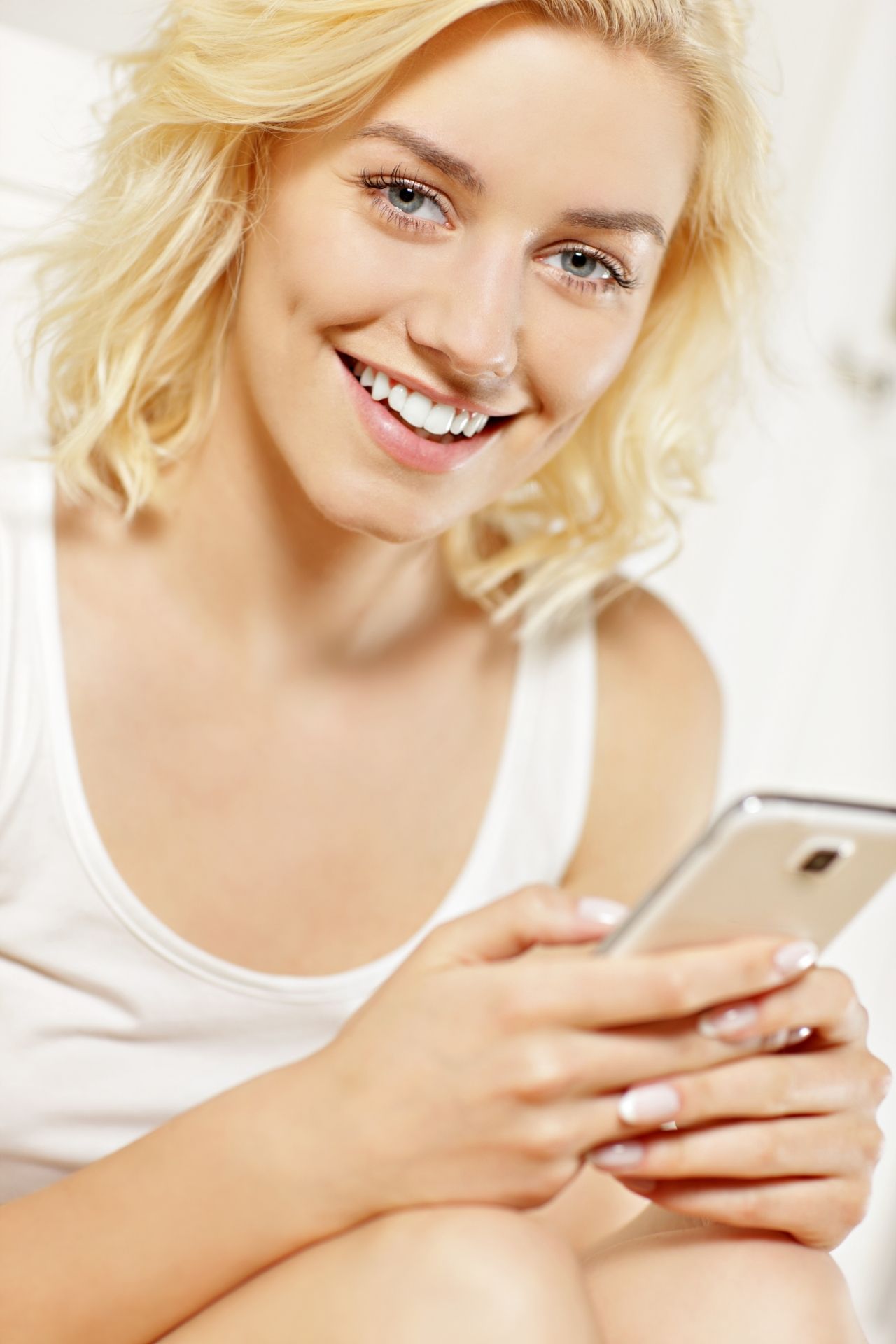 Do you want to know how to flirt over text with a girl? Are you looking for texts to make her want you? Then send her these seductive text messages for her, teasing text messages for her, flirting quotes for her, and cute flirty text messages for her to win her over.
1.  If you were a flower, I would plant you outside my door so I could water you every morning and you could love me.
2.  Your beautiful eyes have imprisoned me more than once, when I imagine your loving gaze, I remain dizzy, bewitched by your beauty.
3.  It took my mother years to make me a man, but it took you a second to make me a madman… mad for you.
4. I can't get you out of my mind.
5.  God was definitely showing off when he created you.
6.  Do you miss me? Type "Y" for Yes.
7.  I was going to wait another day or two to text you, but I can't wait that long to talk to you.
8.  I haven't seen you in forever. Have you been visiting your fellow angels up in Heaven?
9.  I have Netflix on, but no one to snuggle with. Think you can help me out?
10.  Why are you so cute?
11.  I'm not big on the whole "wait three days" thing, so I'm texting you now.
12.  You're pretty much my dream girl.
13.  I never found the words to say, you're the one I think about each day.
14.  Have you ever been talking about someone and all of a sudden you catch yourself with a huge smile on your face, I love that feeling…" That's how I feel about you.
15.  Can I take you out sometime? If you say yes, I will surely smile, I promise you will have a fun time and every moment will be totally worthwhile. I like you.
16.  They say that the truth comes from the mouths of children, do I have to be a child to tell you that I like you.
17.  We've only known each other a few weeks, but I already know that you've won my heart. <3
18.  It is said that love drowned with the Titanic, I will dive to find it for you.
19.  Where are you princess? I'm coming to save you!
20.  I may run out of flirty text messages to send to you, but my heart will never run out of space for you.
21.  Do you like my shirt? It's made of boyfriend material.
22.  Did it hurt when you fell from heaven?
23.  I want to hold you, touch you and then kiss you just to check if you are actually made of sugar. Because you are so sweet!
24.  I met you and realized you have exactly the face that I dream of every night. When I'm with you I wonder If I'm awake Or I'm dreaming!
25.  You really give me that teenage feeling of being in love. You can really be my first love because I'll erase every memory of past to start a new life with you.
26.  Every time I look at you my senses go out of control, my body starts shivering and I eventually freeze up like a pole. Every time I look at you my palms get sweaty, my mind goes totally blank because you are so pretty. Every time I look at you my eyes start fluttering, my lips break into a smile and my heart starts to sing.
27.  Please overlook my lips, please ignore my stammer. Please neglect my nervousness, please don't listen to the nonsense that I utter. I am not a psycho, I am just a normal guy, but I get paralyzed by the beauty when I look into your eyes. I like it.
28. For the first time in my life, I don't have words to describe how I am feeling. Now, I know what it means to have a crush on a girl who is really dazzling. I like it.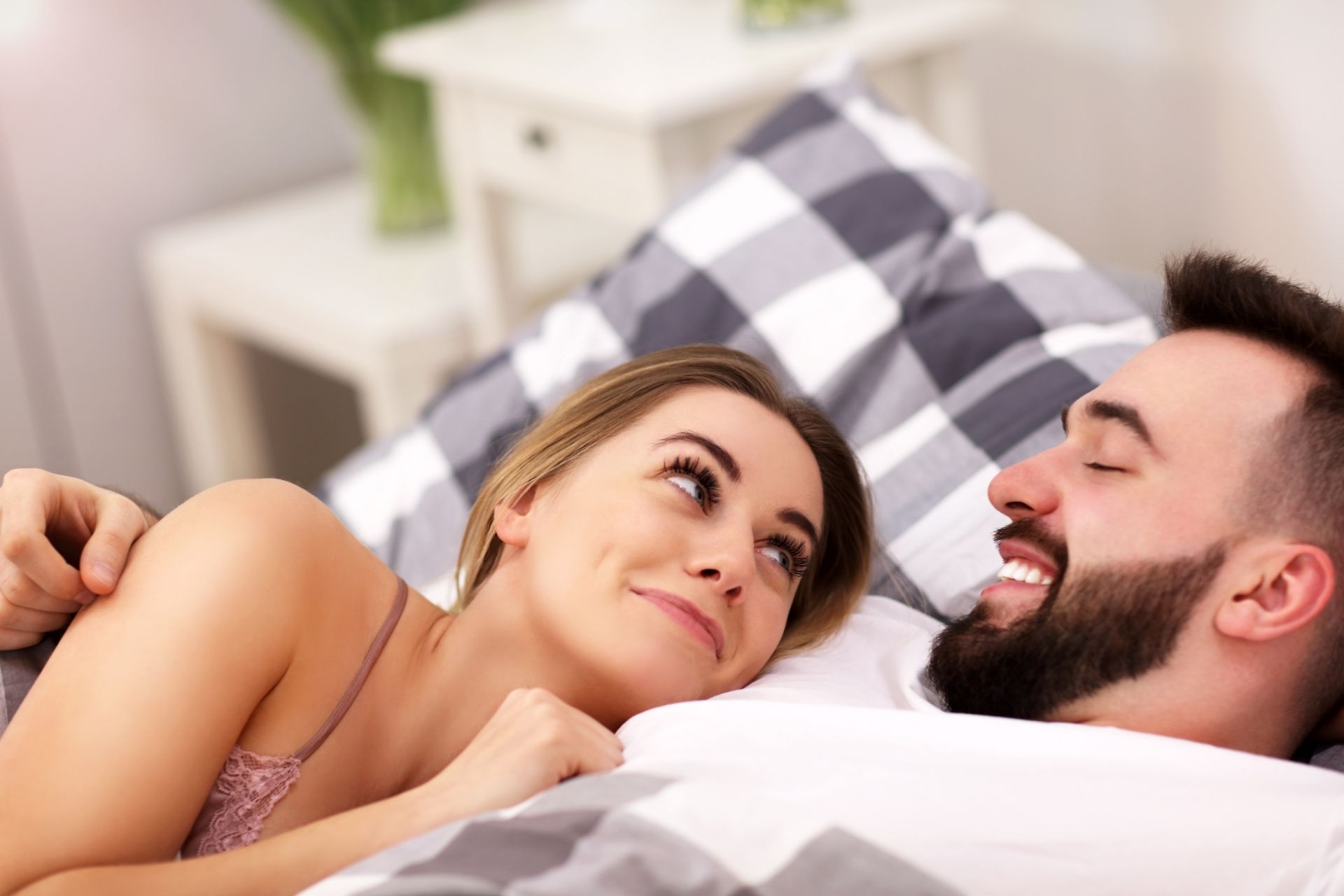 29.  Are you free for the rest of your life?
30.  How do you like your eggs? Fried, over-easy, sunny-side up, or fertilized?
31.  If Einstein was such a genius, why didn't he invent a time machine so that he could travel to the future and come see you?
32.  I'm so distracted by you, even in my thoughts. Could you stop being so hot for a second?
33.  You must be someone from the future. Because I see my future with you. I'm glad to meet you in the present because we'll have a lot of time to know each other.
34.  You don't always need to die to go to heaven because sometimes angels from heaven come down to bless our lives. Thank you for coming down for me!
35.  You stole my heart and I didn't say anything. But you are stealing my sleep too! Now, it has started to bother me really. Why stealing sleep when we can have it together!
36.  I wish I was your mirror, so that I could look at you every morning.
37.  You're so hot, I get a tan every time I look at you.
38.  You were amazing last night. Imagine what it would be like if it wasn't just in my dreams?
39.  How do you manage to look so stunning every day?
40.  Have you ever wondered what heaven feels like? Want to experience what it's like with me?
41.  You're like a tornado. You just blow me away!
42.  Now I'm convinced that cuteness can be a killer. I have injured my heart with your innocence. There're only two cures for it. Be mine forever or let me be yours forever!
43.  I thought my heart was made of stone. But I never knew your beauty could melt a stone like a wax. Please save my melting heart!
44.  Your gorgeous eyes can penetrate a thousand guards at a single blink. And my heart was just a soft cardiac tissue. How could I resist myself from falling in love with you!
45.  Your body is like a temple and your face is like a bible. I really would enjoy reading a bible sitting inside a temple. And loving you will be my religion!
46.  Sweet dreams… I hope I'm in them.
47.  Do you believe in love at first sight, or do I need to walk past you again?
48.  You're already on my mind, and I've only just woken up.
49.  Do you have a to-do list? If so, put me on it.
50.  You see, I'm like a Rubik's Cube. The more you play with me, the harder I get.
51.  Let's try something new in the kitchen tonight. And no, I don't mean food!
52.  Want to sleep over? There's extra room in my bed for you.
53.  Heaven does not always mean a place to be in. Sometimes it's a person to be with. For me, heaven is being with you all the time!
54.  The best thing about a keyboard is that U and I are together.
55.  I can see a lot of beautiful girls around me. But a beautiful lady is rare. I'm glad I have met a beautiful lady like you in real life, not in my dreams!
Flirty Text Messages For Long Distance Relationship
Collection of the best flirty text messages for long-distance relationship, flirty text messages for him long distance, and flirty text messages for her long distance.
1.  Someone Somewhere Dreams Of Your Smile, And While Thinking Of You Says Life Is Worthwhile. So Whenever You Are Lonely Remember It's True. Someone Somewhere Is Thinking Of YOU!
2.  This Christmas, I'll ask Santa to wrap you up and send you straight to me. A pretty bow would be a nice idea…
3.  Why do you have to be so awesome all the time – makes the distance even worse!
4.  I'm jealous of everyone who will get to meet you today.
5.  Going to hold you so tight when I see you.
6.  A kiss for each day that we're apart.
7.  You're my favorite daydream.
8.  You should be here, touching me.
9.  Sending smiles across the miles
10.  Everywhere I go, I picture you being there with me.
11.  My love for you grows stronger every minute even though I can't see you every day.
12.  You are a thousand miles away, but no one else is closer to my heart than you are.
13.  Distance may keep us apart and that's true, but know that I am always here for you. You are always in my heart and I take you with me wherever I go.
14.  Just got out of the shower and had the urge to text my bae. Still naked BTW.
15.  If you were here right now, we'd be doing a lot less talking.
16.  I'm counting down the days until you're back in my arms… and back in my bed.
17.  My Day Starts With Your Name And My Day Stops With Your Name. I Can't Hold Myself Just Thinking About How Much I Love You, If You Wanna Know About This, Just Search Me In Your Heart.
18.  No Matter The Distance Between Us. I Am As Close To You Today As I Was Yesterday. For As Long As You Are In My Heart, We Are Never Truly Far Apart!
19.  This text is to let you know that your girlfriend is having a hard time coping with your absence. Maybe a Skype date will cheer her up.
20.  We may be a thousand miles apart – but you are the first thing on my mind!
21.  I'm having one of those days where all I want is a cup of coffee, a good book and you.
22. Babe I want to be kissing you, not missing you!
23.  Though I may not see you as much as I would love to, I may not have you in my arms as often as I would want, but deep in my heart I know for a fact, you are the only one for me and I will not let you go.
24.  I would wait till the end of time to be with you.
25.  The thought of being with you one day is what helps me to go through today.
26.  A love like yours comes once in a lifetime, and even if that means waiting a lifetime to be with you.
27.  This trip is nothing without you here.
28.  Let me know if you want a visitor. I'll come over in a heartbeat.
Funny Texts To Make Your Guy Laugh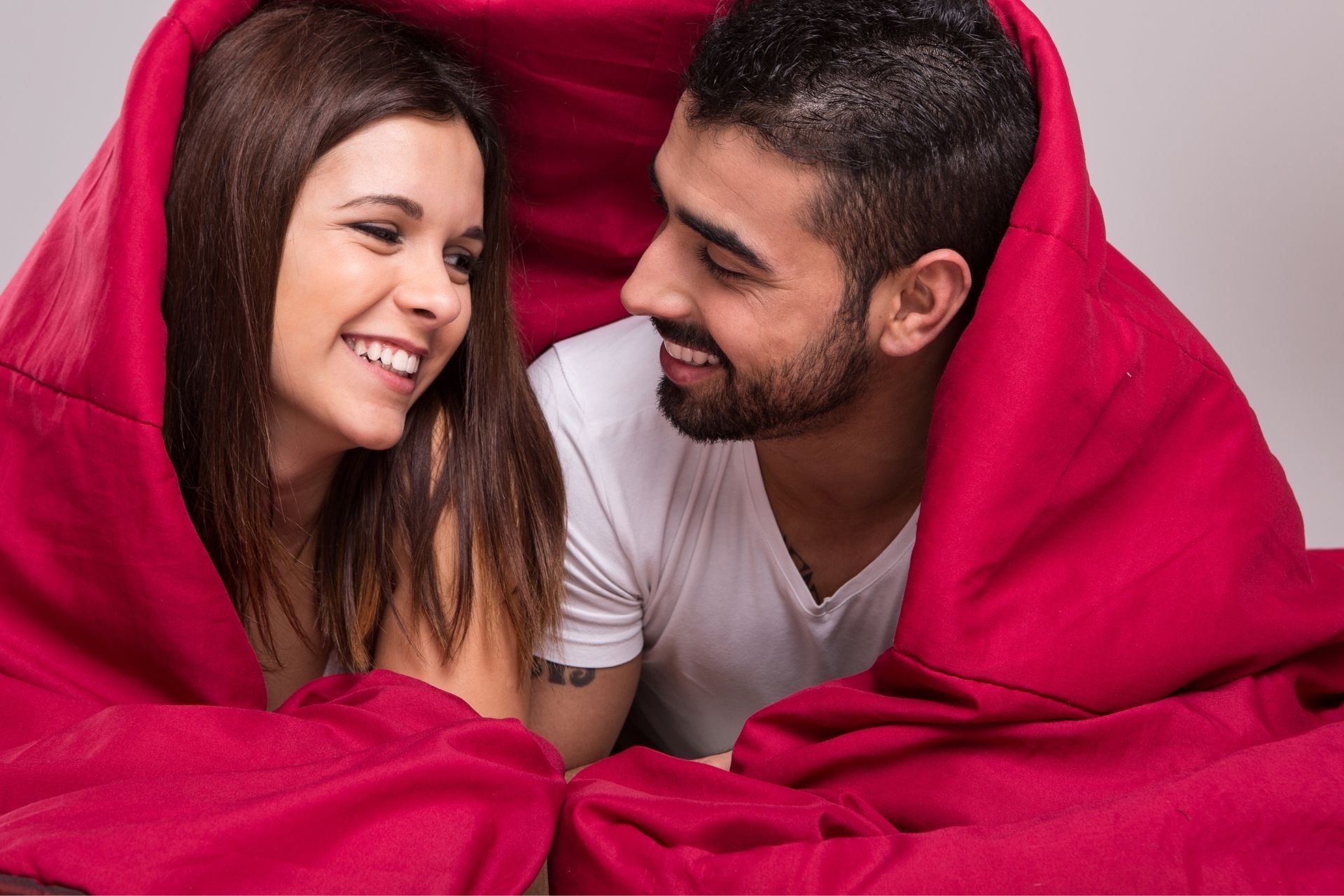 Here are the best compilation of silly and funny texts and cute flirty text messages to make him laugh and flirty texts to make him laugh to get his attention.
1.  I think our lips need a meeting ASAP
2.  I don't know whether to start this conversation with a compliment, pick-up line or a simple "hello"… you choose.
3.  Send him a meme
4.  There's a sale in my bedroom right now – everything is 100% off, it's a limited time offer.
5.  I wanted to send you something that would make you smile, but the mailman told me to get out of the mailbox! *Sad face emoji*
6.  Me without you is like a nerd without braces, shoes without laces and ASentenceWithoutSpaces
7.  Well, I am an unemployed girl with a certificate in cuddling, a diploma in caring and a degree in kissing. Do you have a job for me?
8.  A kiss burns like 7 calories a minute, wanna workout?
9.  You're my lobster!
10.  I've just watched a Netflix marathon, but you're still hotter than the bottom of my laptop.
11.  Excuse me, I just dropped something looking at your pictures again… My jaw!
12.  Thank god I'm wearing gloves because you're too hot to handle.
13.  Should I wear a short skirt tonight or a really short skirt?
14.  If you were a library book, I'd never take you back.
15.  I can't seem to find my heart anywhere…did you steal it?
16.  Hey, stranger. Stop being a stranger.
17.  So, autocorrect changed your name to "bae". I swear, it wasn't me.
18.  Knock knock. Who's there? Gopher. Gopher Who? Gopher me, silly.
19.  Are you an appendix? Because I don't understand you or know how you work, but this feeling in my stomach makes me feel the urge to make out with you.
20.  So, I looked online at the restaurant's menu. Wanna know what's on the menu? Me-n-u. Are you a magician? Because whenever I look at you everyone else around me disappears.
21.  Honestly, if you were words on a page, you'd be the fine print.
22.  I'm not going to lie, we go together like Nutella and a spoon. I'm the Nutella 😉
Woohoo! We've come to the end of this pretty awesome list of cute flirty text messages to seduce your partner today. Try sending some of these flirty text messages to your partner, boyfriend, girlfriend, or even crush and watch them melt into your hands tonight.
Hey, let me know your favorite text message in the comment section below; I'll be waiting! Feel free to check out other ways to spice up your relationship this weekend, ways to improve your relationship communication skills, and some of the hottest things to say to your man in bed.
Pin this for later!