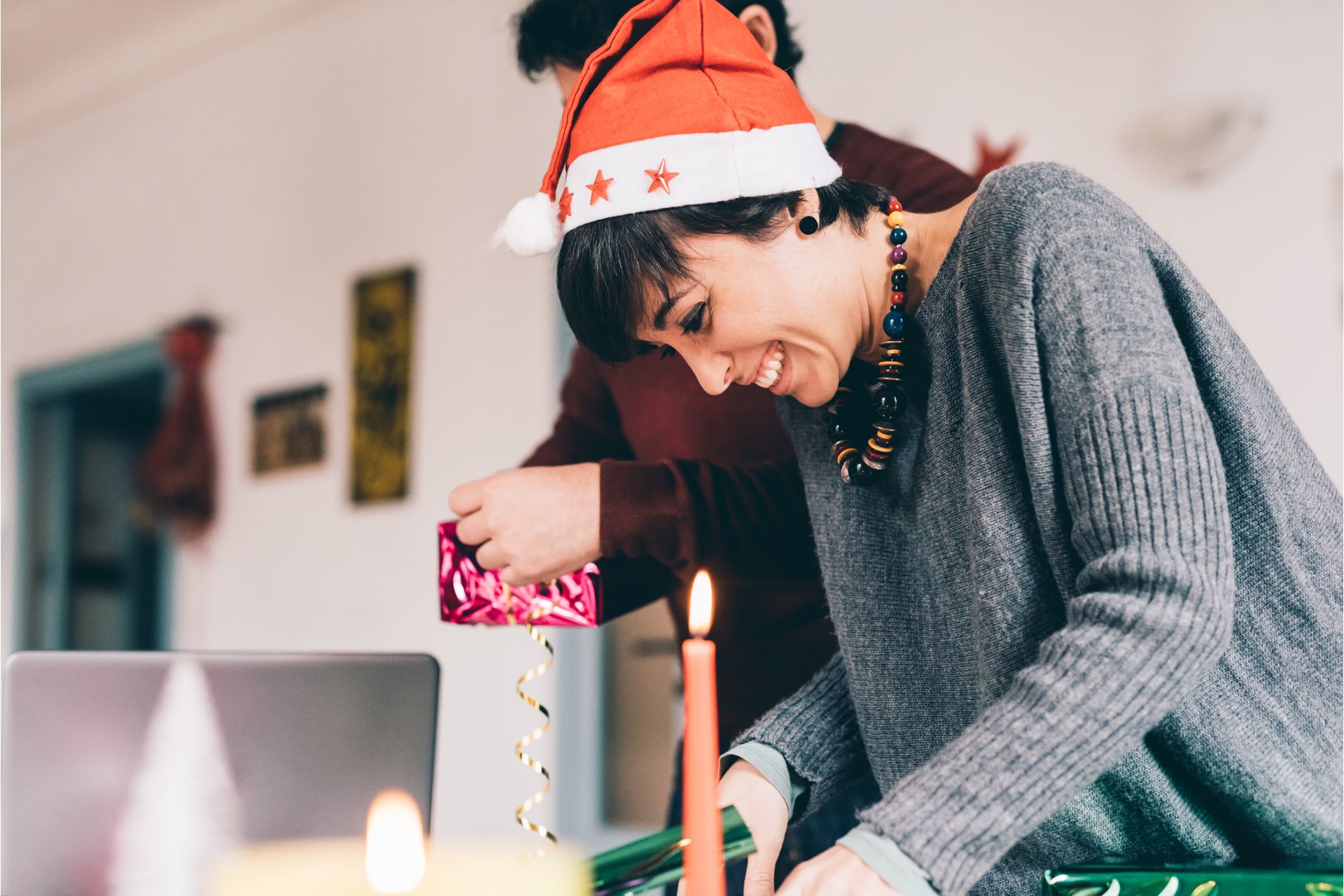 Gifting is when you engage in the habit of giving something to someone as an act of appreciation, donation, or even request. You can decide to send gifts to someone just because you like them or wish them well. Gifting is a good act that one should emulate because it shows that you care.
Some individuals take the act of giving to be a love language, they cherish gifts so much that you can win their heart just by sending them gifts occasionally and all of that, in fact, it necessarily doesn't have to be something so expensive, they would cherish and appreciate whatever it is you give to them because it's usually the thought to send them something that counts for them.
There is no limit to who you can gift, you can randomly send gifts to your parents, your friends, your relatives, and many more, but for the cause of this post, we would be focusing on gifting couples. I have a long list of 20 best gift ideas you can send to those couples you love so much, so I would advise you to keep reading this post if you are confused about what type of gift your favorite couple would appreciate.
What Is A Good Gift For A Married Couple?
A good gift idea for a married couple could be household appliances, electronics, kitchen utensils, furniture, and many more. Thoughtful gifts for couples would be something you know would make life as a married couple easier for both of them.
When you are thinking of what to gift a married couple you need to be very clear because remember you are not shopping for one person, you're shopping for two people and just in case maybe you don't have enough money to get them separate gifts you can surely think of something reasonable that they both can use as a couple and would make life easier for them.
How Important Is Gifting In Marriage?
Gifting can be very important in every marriage because it's a sign of care and love. When both you and your partner emulate the habit of giving each other gifts randomly even without any occasion, you would see that the love you both have in your marriage would continue to wax stronger. Even if your partner's love language isn't the act of giving, I can tell you categorically that when you give gifts to your partner they would appreciate it and feel grateful to you.
Let me share with you a scenario that once happened to a couple I know, the husband offended his wife which led to a little misunderstanding between them, and the wife got upset for days and refused to calm down so the issue can be resolved. The husband became very worried and restless, he did everything possible that he knows he can do to help calm his wife down and let them settle the misunderstanding, but they all proved abortive.
One day he narrated the whole issue to me and asked if I have anything to help. I innocently just told him to get her some of her favorite things as gifts, her favorite things like clothes, bags, shoes, perfumes, skincare products, and all other things that make sense to us "women".
At first, he was very skeptical if that would even calm her down at all. I told him not to doubt, and I was able to convince him to get his wife a thoughtful gift. So he did and took home to his wife, to his greatest surprise yeah, as soon as she sighted those gift items she smiled and that was it, they were able to resolve the whole issue quietly and lived their normal life.
So in essence, what I just narrated to you is one of the importance of gifting in marriage, it helps to calm stress, resolve marriage conflicts, and can also stand as a sign of encouragement to tell your partner you're proud of them after they achieved something or got a promotion and all.
It is also important we know that gifting in marriage isn't limited to the husband and wife alone, if there are kids in the picture you should also try as much as possible to extend that gifting act to them. As a matter of fact, it works so well with children because they are kids and would appreciate anything no matter how small it is.
They can always and easily feel oppressed when their mates are getting gifts from their parents but their own parent never gifts them. So you can see how very important it is to emulate the habit of gifting in marriage.
How To Pick The Perfect Gift For A Couple
The best way to pick the best gift idea for your favorite couple is to visit them in their home and try to inspect or watch out for things you feel they need and would appreciate. And if you don't have the chance to go visit them at home, you can always ask them what they would like to have as a gift.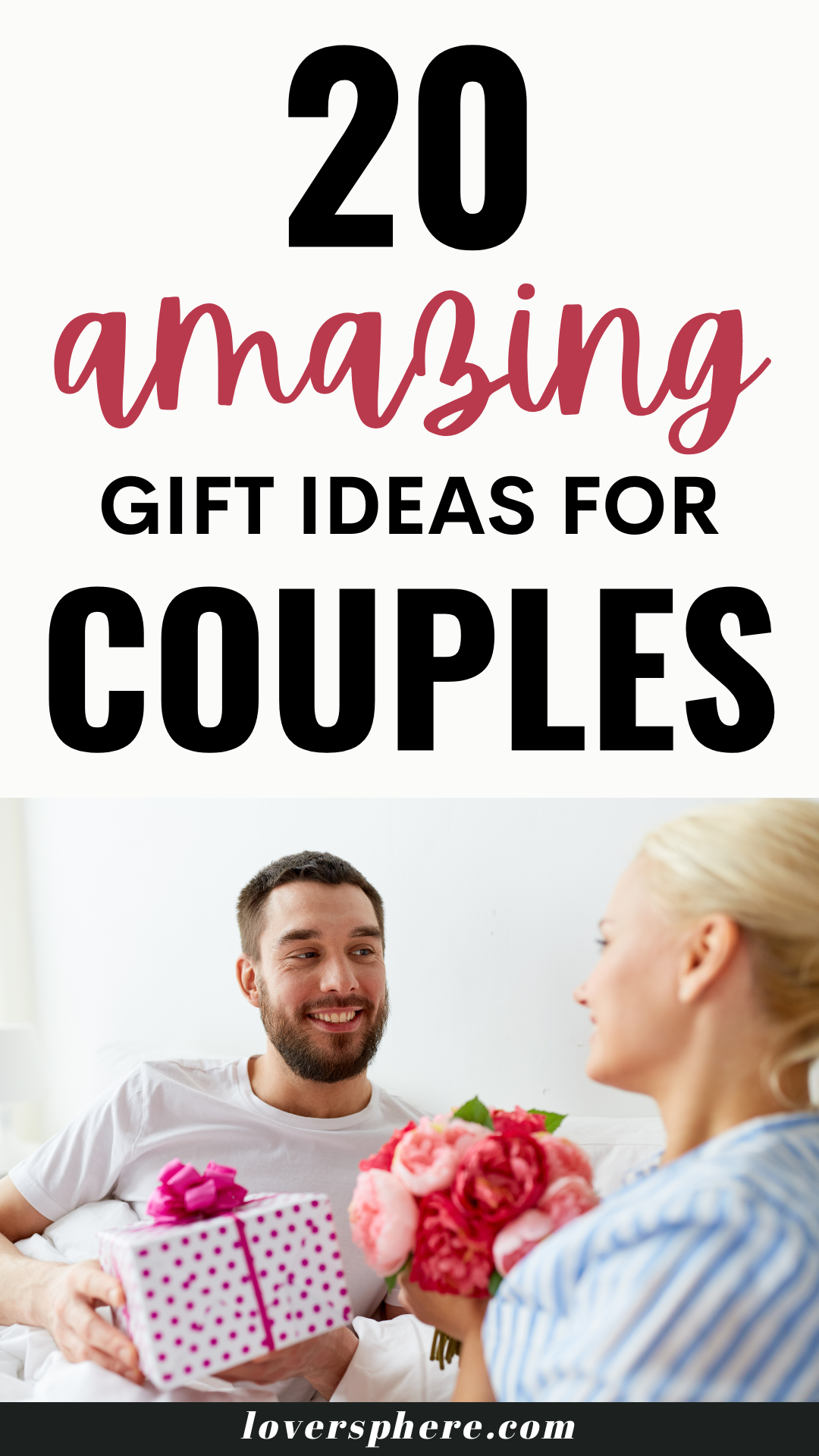 20 Best Gifts For Couples They Would Both Love
I'm sure this is the part you have been waiting for, so yes! I'm excited to bring to you 20 perfect gift ideas for couples, and I categorize them into the following; best gift ideas for married couples, best gifts for newlyweds, best travel gifts for couples, and best Christmas gifts for couples who have everything. So come with me, let me share with you what I have.
Best Gift Ideas For Married Couples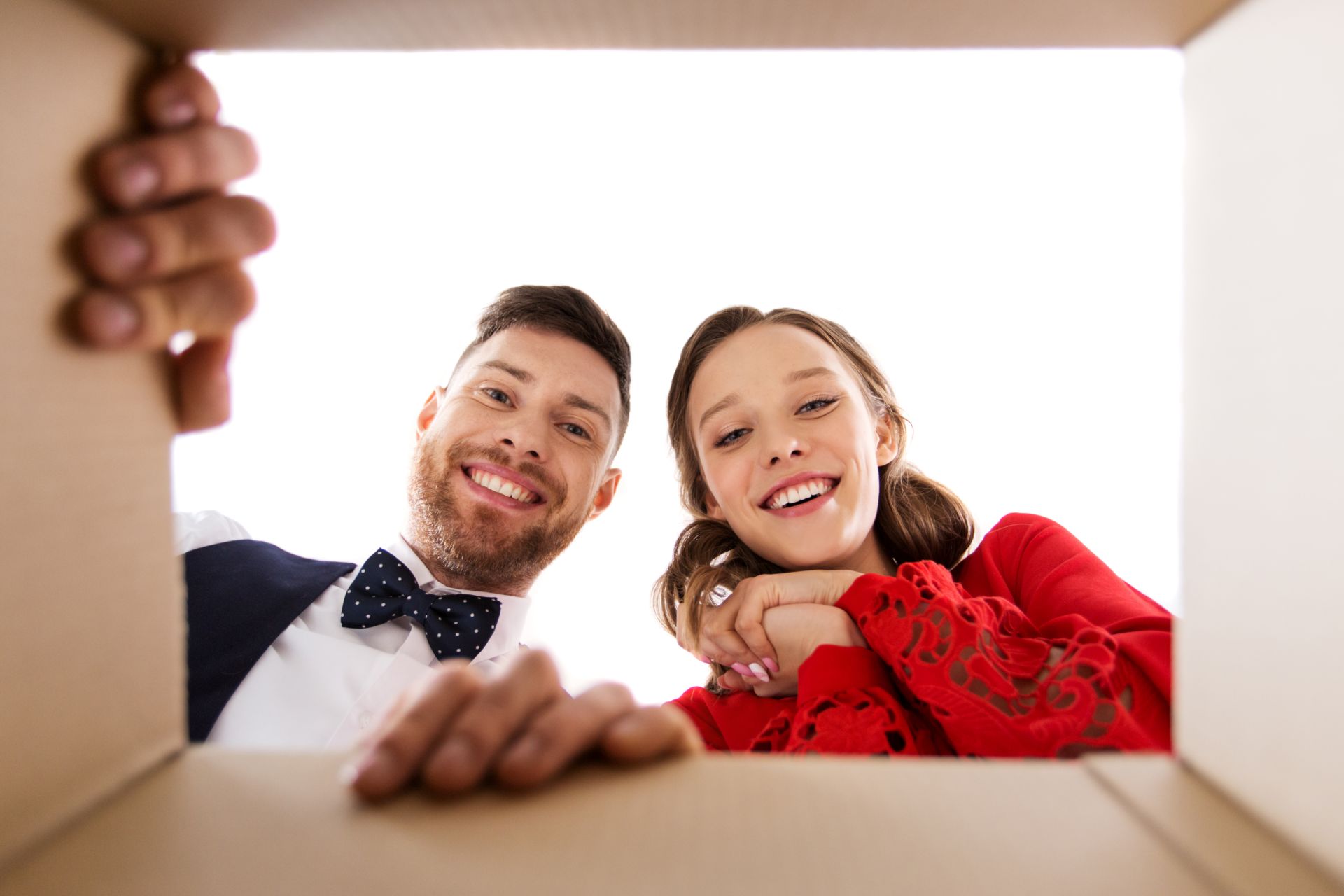 Married couples would surely need gifts that would bring comfort to their home, and help them live a more comfortable life. Below are some of the things you can gift a married couple.
1. An Electric Cooker
Because they are a married couple, then it is obvious that there would be lots of cooking involved. So yes! If you don't know what to gift your favorite couple this is a perfect gift idea that they would appreciate and would also be very useful to them.
Gift them an electric cooker and see how much they would appreciate you for that.
2. Dining Table Set
This idea right here is one of the reasons I said you should visit the couple you're about to gift before shopping for their gift, cause I mean, imagine if they already have a dining table set, that would mean you are wasting money.
This is one of the best gifts for couples you can gift a couple that they would appreciate cause it always comes in handy so far they eat every day they would definitely use it every day.
So if your married couple doesn't have a dining table set in their home and you want to get them a gift; this is the best gift to send to them that they would appreciate and be grateful for.
3. Furniture
Furniture can be very expensive most times, some married couples may not be able to afford it and this is another reason for you to visit their home before shopping for a gift idea for them.
If you see they lack any piece of furniture in their home either chairs, tables, shelves, wardrobe, or other furniture materials then you can send them one and see how much they would love and appreciate it. This right here is a unique gift for married couples.
4. Art Frames
Art frames add beauty to people's homes and most art pieces have significant meanings. If you are curious about what gift to get your favorite couple, shopping for art frames for them is one thoughtful gift idea you can give them, especially if these couples have a thing for art they would be happy and remain grateful to you for adding beauty to their home.
You necessarily don't have to visit them before getting them this particular gift because it is never too much, the more art frames in their home the more beauty it would add to their home.
5. Air Conditioner
Since most homes don't come with an air conditioner and it may be too expensive for some married couples to afford; if you can afford it, then you should consider getting an air conditioner for your best couple.
The fact that it adds a kind of comfort to every home is one of the reasons they would be so grateful to you for this gift idea. They won't have to worry about the hot sun when they can always feel cold whenever they want to, this right here is a very cute gifts for couples.
Best Gifts For Newlyweds
The newlywed couple would mostly appreciate household types of equipment that would be useful to them in their new home, they would also appreciate cute stuff that would make their love wax stronger, so below are some of the things you can send as a gift to newlywed couples.
6. Washing Machine
This is a very unusual gift ideas for couples because it would be very useful for them. The fact that they just got married is a good reason you should think of getting them this gift.
After marriage comes childbearing, and during the process of giving birth the wife is not expected to go through stress. So gifting them a washing machine would become very useful at this point and would take away one of the activities that could stress the wife. This is one of the useful gifts for couples.
7. Tv Set
This is another example of unique gift for newly married couple. This would help them cut down costs on electronics for their new home. It would be useful to them hence they would appreciate it and feel grateful to you for it.
8. Kissing Mugs
This right here is a cute gift for couples, a very cute and nice gift you can get for newlyweds. They would find it very thoughtful and trust me when I say they would use it till they are satisfied.
This is one of the best gifts you can give to those newly wedded couples you're planning to gift.
9. Couple Blankets
Couple blankets would help to keep them warm at night and also make them sleep well. It's also a gift idea that would help boost the love in their marriage, they would find this very thoughtful of you and appreciate you for gifting them.
10. Matching Robes
This is another romantic gifts for newlyweds, especially newlyweds. Seeing themselves in matching robes and doing all the lovey-dovey things in the house is a cute thing to see and experience. So if you don't know what to send as a gift to that favorite newlywed's couple of yours, this is a nice and cute gift idea for them.
Best Travel Gifts For Couples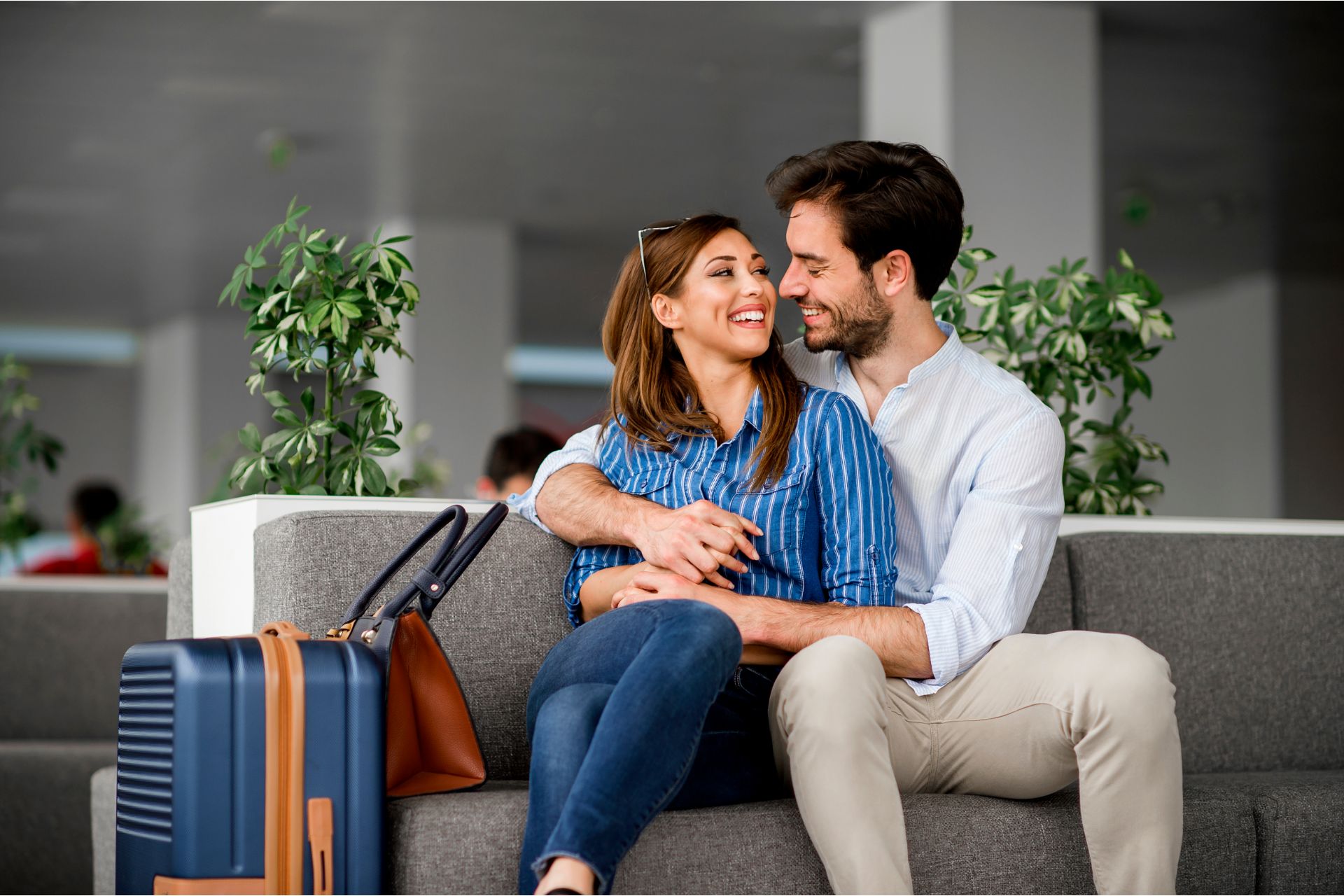 A couple going on travel trips would appreciate gift ideas that would help them have a very good and fun-filled travel experience, so if you're not sure of what to send as gifts to your favorite couple going on trips then below are some of the best travel gifts for couples they would appreciate.
11. Food Packs
A reasonable gift idea for couples going on a trip or let me say traveling is a food pack. This is very thoughtful because it shows you know that they might not have the chance to prepare meals before leaving the house, so they can have something to eat whenever they get hungry during the trip.
This is a perfect and thoughtful gifts for couples traveling.
12. Music Box
A music box to keep the traveling atmosphere cool and make their journey enjoyable. They would appreciate this cute gift idea because with the music box they get to enjoy a fun-filled traveling experience. This is one of the fun gifts for couples that plan to travel.
13. Casino Night Game Set
This is another typical gift idea that would help them elevate their mood while traveling and make them enjoy a fun-filled traveling experience.
If you don't know what to give your favorite couples that plan on traveling then this right here is another gift idea you can send to them.
14. A Wine Hamper
A wine hamper is another cute gifts for couples that want to travel. They would find this cute and thoughtful because it shows you're interested in them having an enjoyable journey. So don't hesitate to buy a wine hamper for your favorite couple that plans to travel, it's a very nice gift idea trust me.
Best Christmas Gifts For Couples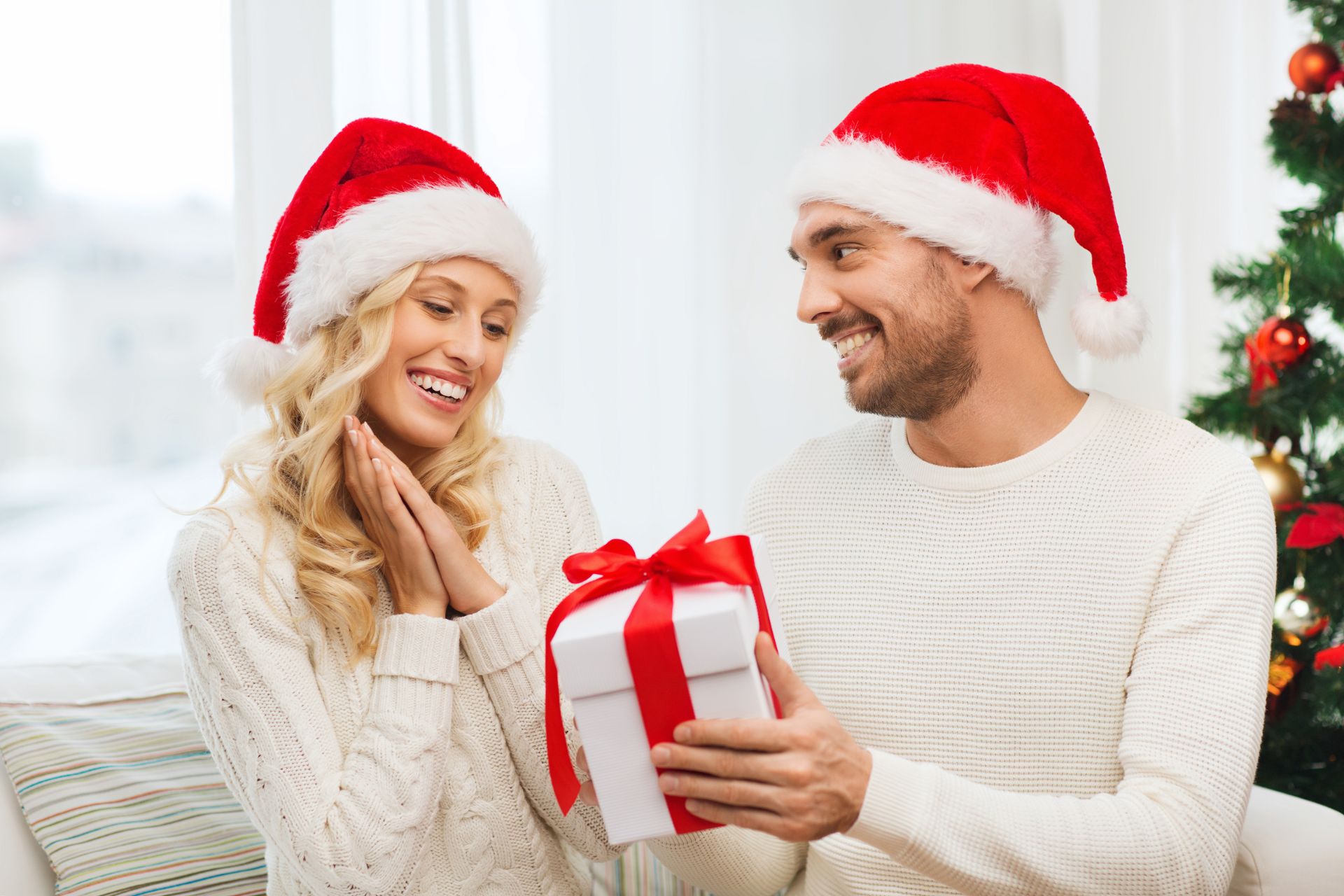 Since it's Christmas and Christmas is a festive period, then there are surely gifts you can send that would match the period. Below are some gift ideas you can give to your favorite couples during the Christmas period.
15. Christmas Tree
Because it's the Christmas season that is enough reason for you to shop for a Christmas tree for your favorite couple to put in their home. It is a unique gifts for couples during Christmas that would make them feel loved and grateful.
16. Gift Box
A gift box can consist of anything; bags, shoes, clothes, sunshades, and many more. If you don't know what to get for your best couple during Christmas then this is the best time to curate your special gift box for them and include many sweet things as the content.
17. Christmas-Themed Pajamas
As we all know it's now a kind of trend for couples or families to take pictures in their Christmas-themed pajamas every year during the Christmas period, this is the reason your favorite couple would appreciate you gifting them Christmas-themed pajamas, it is not only cute but also a perfect gift for couples during Christmas.
18. Couple Massage
If you're not really okay or satisfied with every of these gift ideas that have been shared above in this post, and you wish to raise the bar with something more classy, then you can consider getting your favorite couple a good masseur or register them in a Spa for them to enjoy Christmas.
This is a very cute gift idea for couple during Christmas after the whole stress throughout the year.
19. Flower Bouquet
Turn up at their house on Christmas Day with a sweet flower bouquet and see how much they would appreciate it and be grateful. This is a cute, classy, and beautiful Christmas gift ideas for couples you need to try out.
20. Luxury Hamper
Just the same way you can curate your gift box for them, you can also set up a luxury hamper gift for your favorite couple on Christmas Day. They would appreciate this because it's a sign that you love them and have their best interest at heart.
So hurry up and make a list of luxury stuff you can include in the hamper and send to them on Christmas Day.
Final Words On The Best Gift For Couples
Gifting is a sign of love, care, and affection so we must emulate the act of sending gifts to our loved ones both home and away.
Try sending these gift ideas to your favourite couple and see how much they would appreciate and forever remain grateful to you.
Which of these best gifts for couples is your favourite? I'd be reading in the comment section below.
Pin this for later!